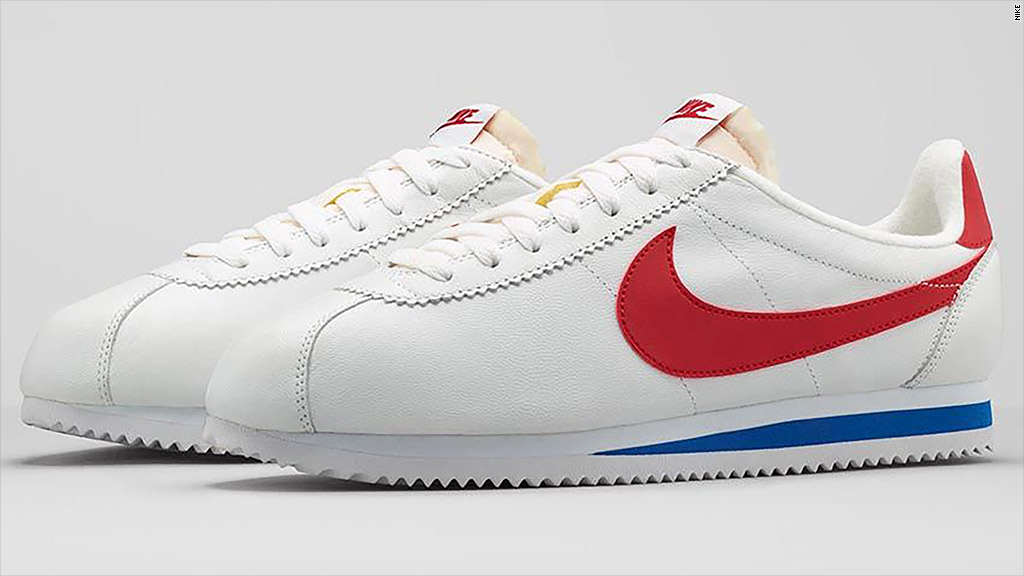 Nike is making some big pay cuts.
CEO Mark Parker is taking a 71% cut this year. He will make $13.9 million, mostly from stock and option awards, according to regulatory filings posted late Tuesday. Parker made $47.6 million in 2016 and was one of the best-paid CEOs in America.
Nike also cut the pay of other top executives. It's a tough time for the company because of weak U.S. sales, a sagging stock price and stiff competition from Adidas. In June, Nike announced plans to lay off more than 1,000 workers.
Related: Nike confirms it's opening up an Amazon shop
Parker said in March that the shift to digital commerce was hurting Nike's sales. Stores of all types, particularly clothing companies, have had to cut prices to remain competitive. Nike recently announced that it would sell its products directly on Amazon.
Nike did not respond to a request for comment.