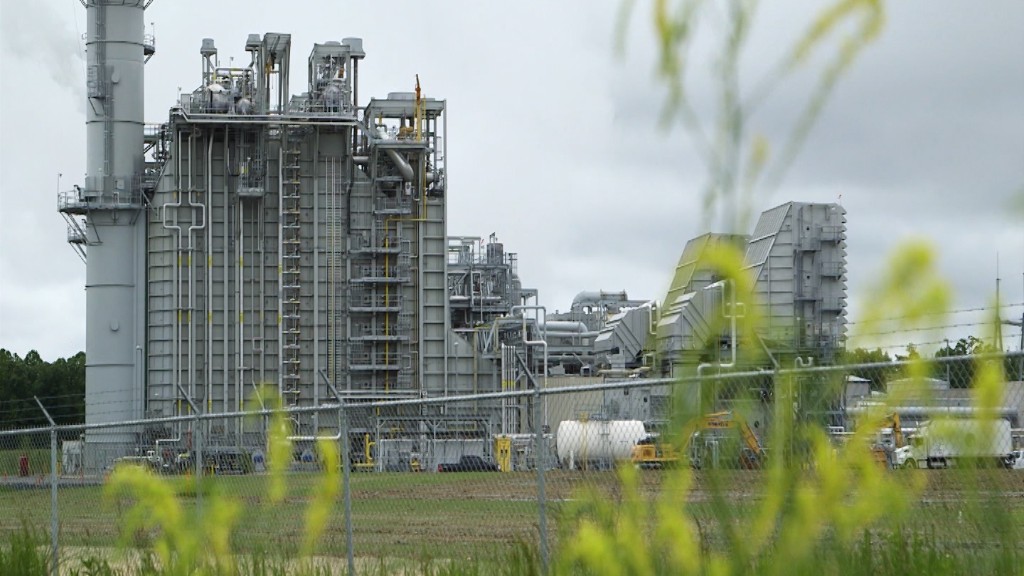 "Five are enough," says Earl Mitchell, the president of a local civic association in Brandywine, Maryland. "We shouldn't have any more here."
Within the next three years, five large power plants will be operating within a 15-mile radius of this Washington, D.C.-area bedroom community. There are already three plants up and running -- one burns coal and two use natural gas -- and two more are under way.
Mitchell, 76, is retired and has lived in Brandywine's North Keys neighborhood for 22 years. His house is just one-eighth of a mile from where the fourth -- the PSEG Keys Energy Center power plant -- is being built.
He and other area residents worry about the lasting consequences this growing cluster of power plants could have on the environment, their quality of life and their health.
And they are concerned about Brandywine's youngest inhabitants, too.
Three years from now, when the fifth plant -- Panda Mattawoman -- opens, Brandywine Elementary school will be within just a handful of miles of two new natural gas-fueled facilities, which will emit a mix of nitrogen oxide, carbon monoxide and particulate matter that can trigger respiratory and other health problems.
"The power plants here are a Catch-22 for us," said Mitchell, who retired from a 30-year career with the federal government in 1996. "Everyone wants the jobs and tax revenue they bring to a rural area, but we also have concerns."
Fueling a local economy
Brandywine lies in the southeast corner of Maryland's Prince George's County. It's home to just over 6,700 residents, a vast majority of whom -- roughly 72% -- are African-American.
Here, newly built residential communities and the sprawling Brandywine Crossing shopping center, are surrounded by farmland, wetlands and historic homes, some of which date back to the late 1800s.
The local economy used to rely on farming. "The sandy soil here was especially conducive to tobacco farming at one time," said Maryland Senate President Mike Miller, who represents Prince George's County.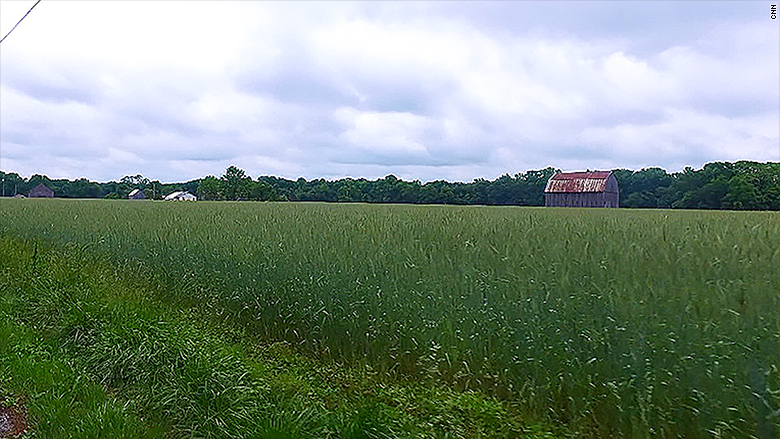 The tobacco plantations started giving way to more industrial activity in the 1960s as the local government changed its zoning laws to allow for more industrial use.
That zoning helped pave the way for sand and gravel mining operations, a fly ash landfill -- and eventually a couple of power plants.
In 2012, after Maryland put out a call to energy companies seeking to produce more power within the state, more power plants came calling. Brandywine offered wide open spaces and existing infrastructure, including transmission lines from the state's Pepco electricity provider and a nearby interstate natural gas pipeline. There are 74 power plants that are currently active in the state of Maryland, according to the Maryland Public Service Commission.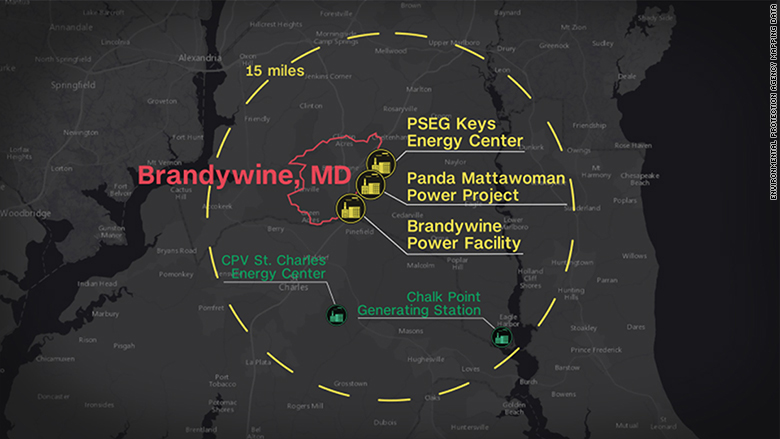 For Prince George's County, the new plants promised big economic benefits.
"[They] are going to probably be in the top five largest taxpayers of the county," said Prince George's County Councilman Mel Franklin. "And they will add to our commercial tax base, which helps us fund education, public safety, transportation."
The PSEG Keys plant, for example, is expected to contribute $640 million in new tax revenue over the 40-year life of the project and the company said it has committed to using dozens of local small businesses during construction.
The plants are expected to add jobs, too. The two-year construction of the PSEG Keys plant is expected to create 900 jobs -- many of them with union representation, said Paul Rosengren, spokesman for PSEG Power. But once the plant is up and running, the full-time slots will dwindle to 28.
Like PSEG, Mattawoman will create 600 to 700 union construction jobs but just 27 permanent jobs to operate the plant. "We've committed to hiring locally as much as possible," said Bill Pentak, vice president of investor relations and public affairs with Panda Power Funds.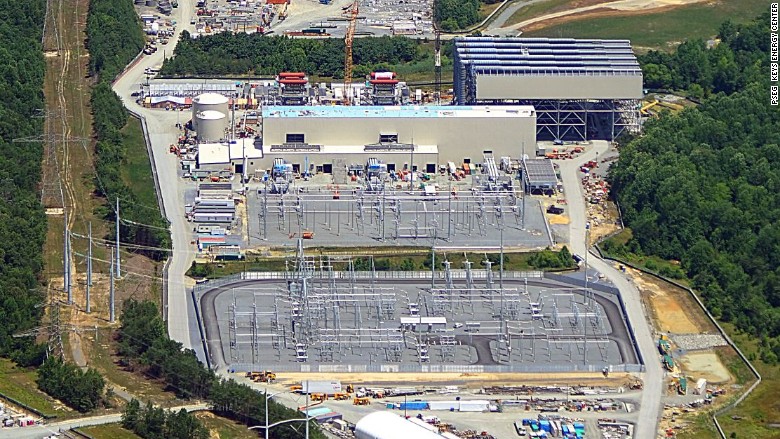 John Russo, who owns a deli restaurant in Brandywine, welcomes the power plants. Over the past six months, the ongoing construction of the PSEG plant has already increased his business by 5%, he said.
"I hope more come around," he said.
A case of 'environmental injustice?'
But there are tradeoffs. Some local residents say the economic benefits aren't worth the toll these plants will take on the surrounding environment and on residents' health.
PSEG's plant, for example, is being built on 188 acres of land, much of it wetlands -- which local environmental groups say are fragile and need to be protected.
When the fifth plant -- the Mattawoman plant -- was approved in 2015, several residents said enough.
Last May, the nonprofit Patuxent Riverkeeper and community advocacy Brandywine TB Coalition, filed a federal civil rights complaint against several of the state agencies that approved the construction of the Mattawoman plant.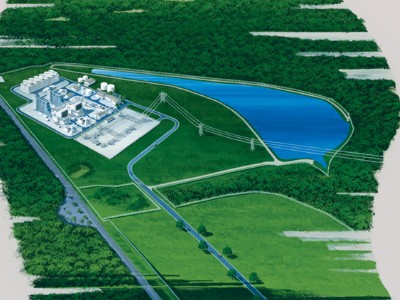 The complaint alleges that the agencies failed to assess whether the pollution, traffic and noise caused by the plant and its construction would have a disproportionately adverse impact on the area's predominantly black community.
Fred Tutman, who heads the Patuxent Riverkeeper, calls it "environmental injustice."
While Brandywine's power plants will affect everyone who lives in the community, "the most acutely affected live closest to where these plants are, they are predominantly black communities," he said.
The complaint cited data from the U.S. Environmental Protection Agency that found the population within both five and 10 miles of the Mattawoman plant site is 67% black.
Tutman believes the community lacks the power to effectively fight back. "By power I don't mean electricity, I mean political power. I mean economic power," he said.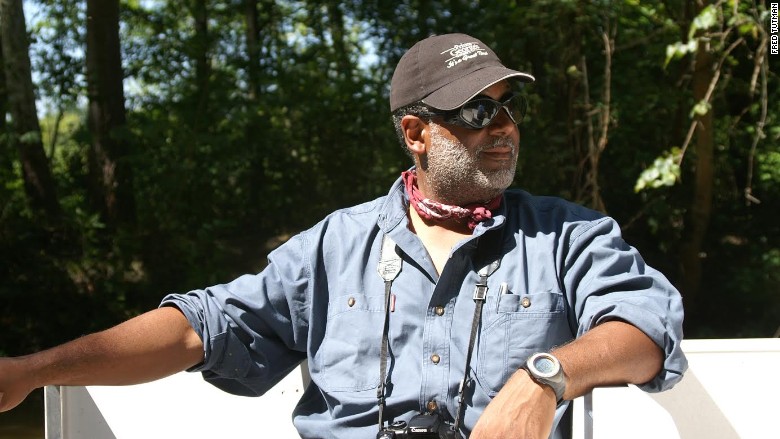 But councilman Franklin rejects the environmental injustice claim.
"Brandywine became predominantly African-American 10 to 15 years ago. The history of the industrial uses here predates that, by decades, when Brandywine was an overwhelmingly white and rural community," he said.
Moreover, he argued the power plants are helping Maryland become more energy-efficient and self-sufficient. "Maryland imports 30% of its energy. These new natural gas plants are cleaner sources of energy that will also help reduce our reliance on imports," said Franklin.
The complaint also alleged that local residents were not adequately informed about the plant or meaningfully involved in the decision-making process by the state.
Senate President Miller said he didn't even know the state had approved either the PSEG or the Mattawoman plants.
"By the time I came to know about the PSEG plant, it was too late for me to do anything to stop it," he said. "And I wasn't at all aware about Mattawoman or that it had been approved."
The state declined to comment on the complaint, citing ongoing mediation.
Panda Power's Pentak said he is aware of the complaint against the state agencies and noted that his company is not part of the mediation process.
"This has been a two-and-a-half year process for us, including public hearings with community members. At the end of it, seven state agencies reviewed our proposal and approved it," said Pentak. "We've done our environmental impact studies and submitted them for review. We are not trying to hide anything."
For now, Tutman and the other complainants are in the mediation process with the state and cannot comment further.
"We probably can't stop Mattawoman from being built, but our aim is to at least change the process to ensure the community has more say in decisions on future plants of any kind planned for Brandywine," Tutman said.
'It's the health of my child'
But it may be too late for residents like Brandi Banks-Wells.
Banks-Wells, 36, grew up in Brandywine. She said she had "no clue" the state approved two new plants in such close proximity to the school attended by her 10-year-old son Dallas. If she had known, she would have opposed them. "I feel disappointed. We live here and should have the right to say what comes in [and] what goes out," she said.
Dallas developed asthma as a baby. He just finished fourth grade at Brandywine Elementary and he's already been to the doctor eight times so far this year.
"No one's allowed to smoke around him. Any type of car exhaust, anything like that, can trigger [an asthma attack]," she said.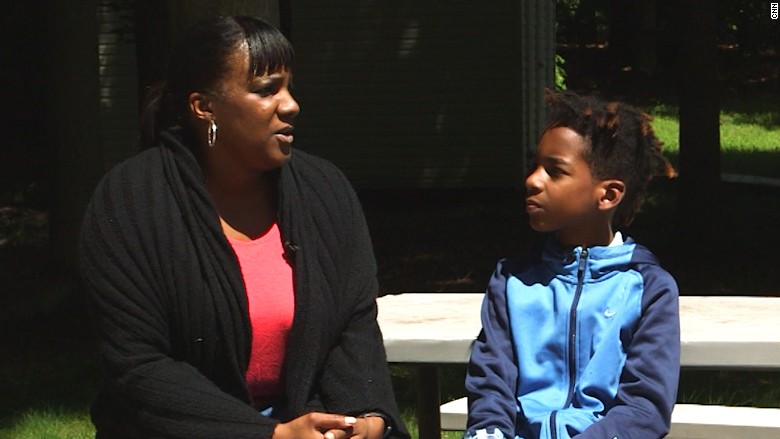 While much less polluting than coal or oil, natural gas plants still emit a dangerous mix of ozone and particulate matter, said Sacoby Wilson, associate professor, University of Maryland School of Public Health.
"Those are small particles that get into your lungs and basically get into your circulatory system. It can cross the blood brain barrier," said Wilson, who noted that children, pregnant women, the elderly and people with underlying conditions are particularly at risk. "These communities are vulnerable."
Respiratory symptoms are the number one cause of emergency room visits in Prince George's County, according to the County Health Department's 2016 Community Health Assessment.
According to the U.S. Environmental Protection Agency, Brandywine currently doesn't meet the 2008 ground level ozone standard, even though the agency has noted the air quality there has been improving in recent years. Breathing air containing ozone can reduce lung function and increase respiratory symptoms, thereby aggravating asthma or other respiratory conditions.
Power providers argue natural gas plants are the good guys.
"When a new, highly efficient natural gas power plant comes online, it generally [displaces] an old coal-fired plant. So, what is happening across the United States is that new natural gas generation is displacing less environmentally-friendly coal-fired generation," said Pentak.
Both PSEG and Mattawoman said they have taken environmental precautions by using advanced technologies to reduce harmful emissions and recycling water for cooling purposes.
Panda Power's Pentak said the Mattawoman project underwent extensive air quality reviews. Those tests found the plant "would not cause or contribute to a violation of the National Ambient Air Quality Standard," which measures the level of pollutants considered harmful to public health. Pentak also noted that Mattawoman will be continuously monitored to ensure it meets standards.
But try telling that to residents like Banks-Wells.
"With these plants, honestly, [it's] the health of my child," she said. "To put them right next to schools [is] a lack of sensitivity for our health, our children's health, and for us as a community."
"I don't agree with the plants at all coming here," she said. "I will pick up and move for my kids. It's just not worth it."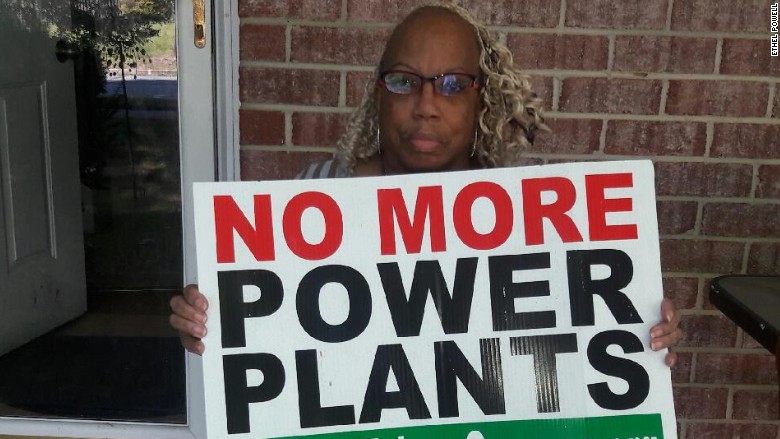 Of Ethel Powell's three grandchildren who live in the county, two have asthma.
Powell, 70, has lived right outside of Brandywine for nearly three decades and fears the two new power plants will further exacerbate the problem.
"Come summertime, when the wind moves East across the area, it picks up all the pollutants in its path," she said.
She and other community activists have declared the area a dumping ground of sorts. They point to Brandywine's coal-ash landfill and disposal facility, which stores waste from the coal power plant, another facility for processing soil contaminants, numerous surface sand and gravel pits-- even a local Superfund site (an area designated by the EPA as contaminated by hazardous waste), which was previously used by the U.S. Navy and Air Force to store waste and other excess materials.
"Our voices get drowned out because of the money poured into Brandywine by companies behind these [power plant] projects," said Powell.