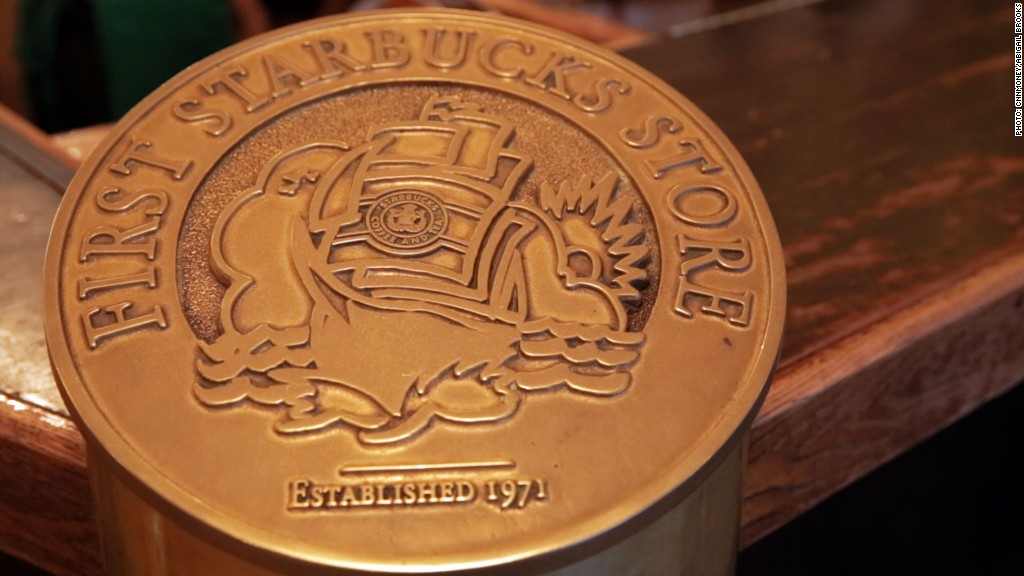 Starbucks just brewed a major deal in China.
The coffee chain plans to buy the remaining 50% share of its East China joint venture business in a $1.3 billion deal that could help significantly boost its footprint, it announced this morning.
The all cash deal will be the single largest transaction in Starbucks' history and would give it full ownership of 1,300 stores in the Shanghai, Jiangsu and Zhejiang provinces. The Seattle-based company is acquiring the locations from its long-term partners Uni-President Enterprises Corp. and President Chain Store Corp.
China will get a new Starbucks every day for 5 years
Starbucks remains bullish in China. The company announced a plan in 2016 to open more than one new store a day in China for the next five years. The company aims to have 5,000 stores across China by 2021.
"One of things I think we've done very well is we've invested significantly ahead of the growth curve -- in people, in systems," former Starbucks CEO Howard Schultz told CNN Money last year. "We just finished a fantastic year in China where the results are as strong as they've ever been."