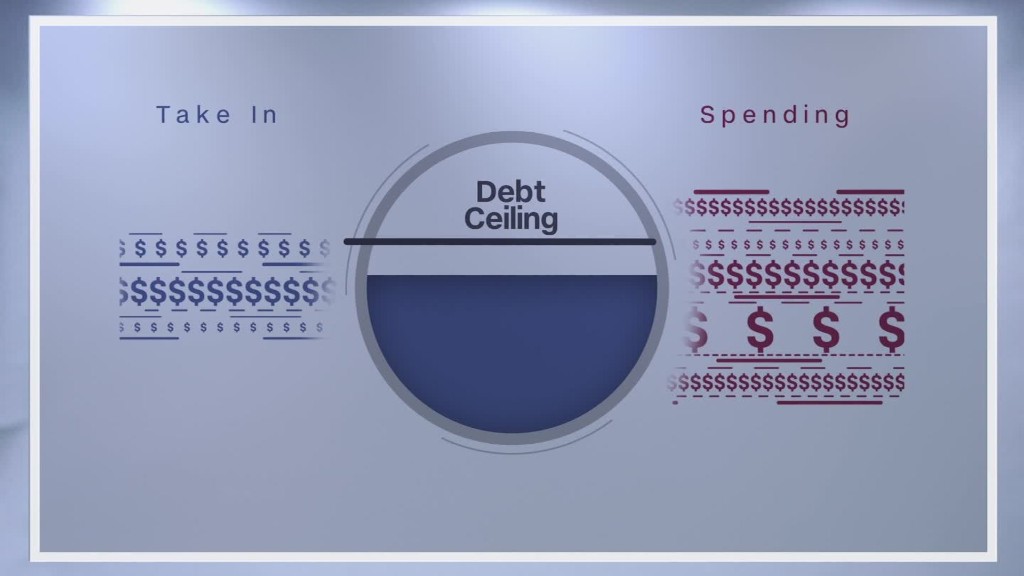 For the past 7 months, Treasury Secretary Steven Mnuchin has repeatedly urged Congress to deal with the debt ceiling before leaving for summer recess, preferably without drama.
He didn't get his wish.
On the heels of Republicans' failure to repeal and replace Obamacare in the Senate overnight Friday, House members left for their August break. Barring any emergencies, they are not due to return until after Labor Day.
The Senate, meanwhile, is expected to head for the exits in another week or two. Sure, there's a small chance lawmakers there might make proposals to raise or suspend the legal debt limit -- currently set at $19.8 trillion. But they can't act alone. They'll need to get approval from the House as well.
So that means the debt ceiling matter likely won't be put to bed until September at the earliest.
Related: The United States could risk default by early October
That also means when lawmakers return, they won't have much time to act. Mnuchin now estimates the Treasury is likely to only have enough revenue to fully fund all government payments through the end of September.
That so-called X date, though, is just his best estimate today as to when Treasury will face a cash crunch, meaning it won't have enough cash and revenue on hand to pay all the country's bills in full and on time. The actual date could turn out to be somewhat earlier or later, since revenue inflows and outflows aren't entirely predictable.
In the meantime, Mnuchin will have to continue his delicate financial juggling act. Since mid-March, when the latest debt ceiling suspension ended, he has been using special accounting measures to keep the country from defaulting on any of its legal obligations, which include payments to bond holders, federal contractors, Social Security recipients, veterans and government workers.
One such measure is called a "debt issuance suspension period" in which Treasury has to postpone making investments in federal workers' retirement and disability fund until the debt ceiling is raised.
On Friday afternoon, Mnuchin sent a letter to Congressional leaders notifying them that he is extending that suspension period until September 29.
Those payments will have to be made, though, once Congress approves a debt ceiling extension, effectively giving Treasury the legal authority to borrow again.
Waiting until the last minute to raise or suspend the debt ceiling is a bad idea. It causes a lot of uncertainty in the markets, which causes U.S. borrowing rates to rise. It diverts a lot of human capital at the Treasury that could be better spent on other matters of national importance. And it tempts fate.
"Every time Congress delays debt limit action to the last minute ... [i]t risks an inadvertent mistake that might result in default on our debt, which would have a long-term impact on the creditworthiness of the United States and on interest rates paid by consumers across the country," fiscal experts Shai Akabas and Steve Bell of the Bipartisan Policy Center noted in a recent opinion piece.