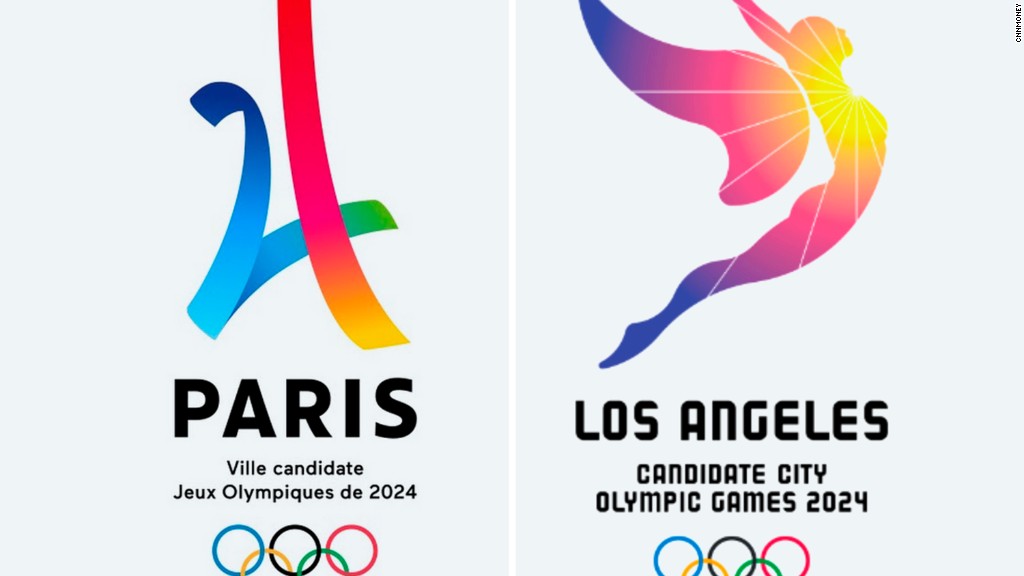 The Summer Olympics will head to Los Angeles in 2028.
The city said it has struck a deal with the International Olympic Committee to host the games. The announcement clears the way for Paris to hold the Olympics in 2024.
The L.A. City Council will hold an ad-hoc meeting on Friday to discuss accepting the deal, said spokeswoman Caolinn Mejza.
The IOC said it will give the Los Angeles organizing committee $1.8 billion as part of the agreement. The incentive package aims in part to "increase participation and access to youth sports programmes in the City of Los Angeles in the years leading up to the Games," according to an IOC statement.
Related: Paris and Los Angeles set to get 2024 and 2028 Olympics
Earlier this month, the IOC broke with tradition by deciding to award two games at once. It said the 2024 and 2028 games would go to Paris and Los Angeles -- it just hadn't decided which city would get which year.
The decision will be finalized in September.
Paris and Los Angeles were the only competitors left for 2024 after rival cities pulled their bids because of worries over cost.
Hosting a modern Olympics practically guarantees massive debt and cost overruns. Researchers at Oxford's Saïd Business School estimate the cost overrun for the 2016 Summer Olympics, in Rio de Janeiro, was $1.6 billion.
Officials from Paris and Los Angeles had stressed that their cities already have more than 90% of the facilities they need to host, reducing the additional cost.
In a statement, the team organizing Paris' 2024 bid said it "welcomes" the news.
"We are now looking forward to the opportunity of working with Los Angeles, and contributing to successful Games both in 2024 and 2028," said Tony Estanguet, the team's co-chair.
French President Emmanuel Macron also hailed the decision as an "important step."
Related: Why nobody wants to host the Olympic Games
President Trump offered his congratulations to Los Angeles in a statement Monday night.
"I am confident that the Summer Games in Los Angeles will exemplify both the Olympic ideal and the American spirit, and we look forward to hosting them," Trump said.
This is the first time the Summer Olympics will be held in the U.S. since the 1996 Olympics in Atlanta.
Los Angeles also hosted the summer games in 1932 and 1984.
Los Angeles Mayor Eric Garcetti hailed the new arrangement as "a major step toward bringing the Games back to our city for the first time in a generation."
"What we were able to negotiate, this deal was too good to pass up," Garcetti said Monday night.
He said the planning committee estimates that the games will cost $5.3 billion. The IOC, local sponsorships and ticket sales cover costs, while the city will receive federal support for security, Garcetti said.
-- CNN's Paul Vercammen contributed reporting.