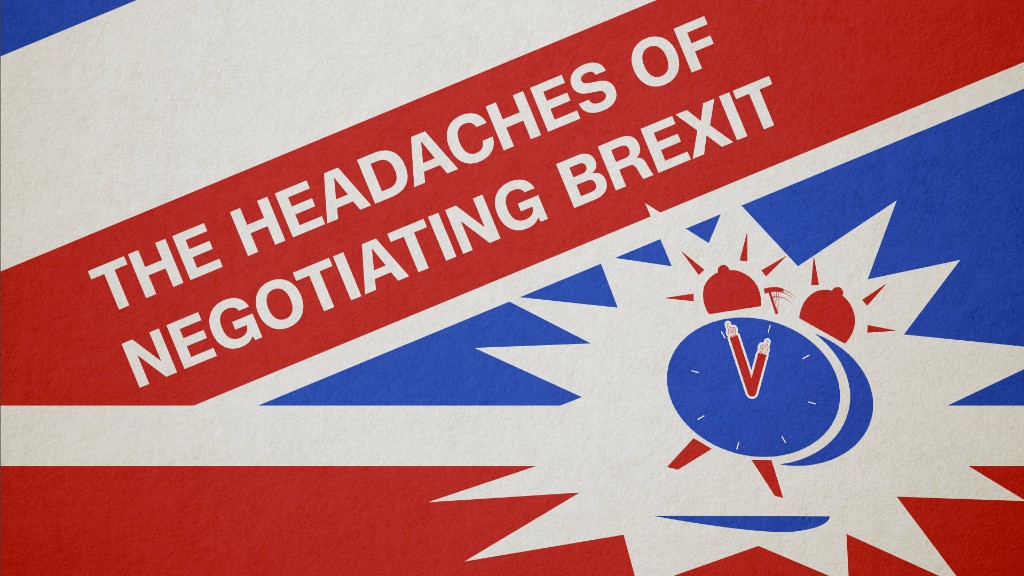 The Bank of England warned Thursday that Britain's economy is being held back by continued uncertainty over its departure from the European Union.
The central bank slashed its growth forecast for this year from 1.9% to 1.7% as a result. It also downgraded expectations for 2018 from 1.7% to 1.6%.
It's the second such downgrade since May. The pound dropped 0.8% against the U.S. dollar following the announcement.
The bank said that growth is likely to remain sluggish because the salaries paid to workers aren't going as far as they used to. Wages have been hit by rising prices -- a direct result of the 13% drop in the value of the pound following the Brexit referendum last year.
The central bank said the squeeze on consumers was likely to intensify further, and it cut its forecasts for future wage growth.
Mark Carney, the bank's governor, said that businesses are now putting investments on hold because of uncertainty over Brexit.
"The speed limit of the economy has slowed," he said on Thursday.
Britain recorded the weakest growth of any European economy in the first three months of the year, and GDP in the second quarter was half the eurozone's 0.6% rate.
The central bank held interest rates steady on Thursday at a record low of 0.25%.
Related: Is the U.K. headed for a recession?
The U.K. has already started divorce proceedings with the EU that will culminate with its exit in March 2019.
But the EU has insisted that several key issues -- including citizens rights and a financial payment -- must be settled before any future trade talks can start.
The second round of talks concluded with a demand from the EU that Britain clarify its position on key issues.
Top British officials have also made contradictory policy pronouncements in recent days, adding to the impression of confusion surrounding their goals for Brexit.