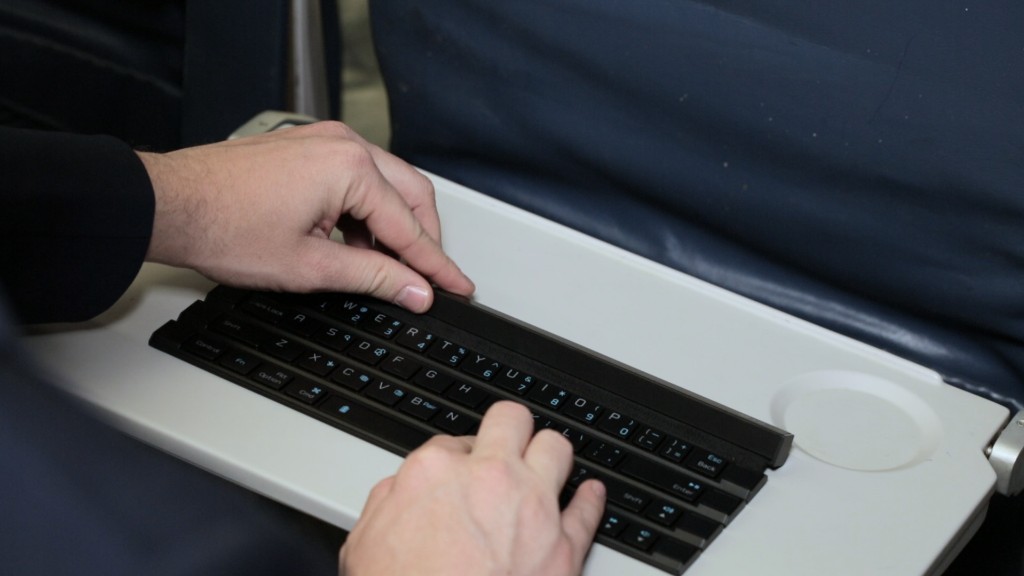 Richard Beddingfield came home after a skiing trip in Colorado when he couldn't find his prescription sunglasses.
He'd lost them before, but this last time, he snuck a small Bluetooth tracker called Tile inside the case.
Back home in Middleton, Wisconsin, he used the corresponding app to reveal the glasses' last known location: the Denver International Airport. (When another Tile user has the app running and passes by your missing item, you're automatically notified of its location).
But the next day, Beddingfield was alerted that his glasses were spotted in other cities like San Diego and Seattle.
"I wasn't sure what was going on," Beddingfield, a 38-year-old anesthesiologist, told CNN Tech. "My first thought was that someone stole the glasses."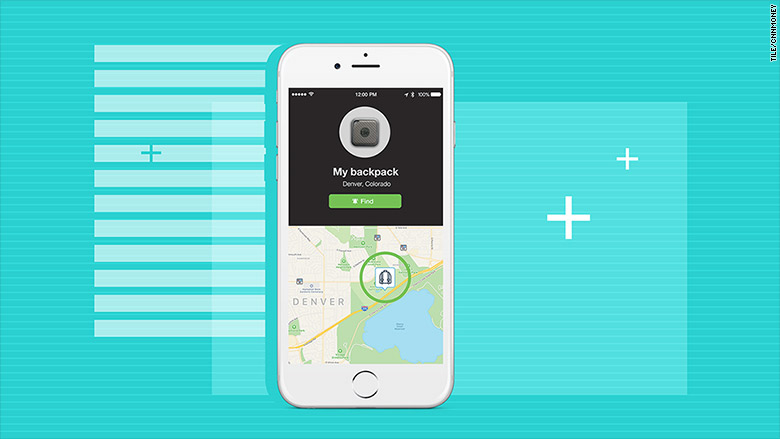 His sunglasses made their way to eight different cities before the flight crew was contacted at Dallas/Fort Worth International Airport and found them wedged under his original seat on the plane.
Related: The best gadgets for your next business trip
Beddingfield is not alone in misplacing personal items. Americans spend 2.5 days each year searching for lost items, and households collectively spend $2.7 billion each year replacing them, according to a recent survey conducted on behalf of Pixie Technology, a location tracking device company.
Not surprisingly, the most commonly misplaced items include TV remotes, phones, car keys and shoes.
Tile, which launched on Kickstarter in 2013, has tapped into this market with its Bluetooth tracking devices.
In 2016, the company's revenue more than doubled year-over-year, exceeding $100 million. Tile has users in more than 230 countries and territories -- and over two million items are found each day using the app.
If users are within Bluetooth range of their missing item, they can hit "Find" and the Tile will ring. Otherwise, they can mark the item as lost and see its latest location on a map.
The startup on Tuesday launched two new Bluetooth trackers, the Tile Sport and Tile Style. Both trackers, which cost $35 each, feature louder audio and a 200-foot Bluetooth range, double the capability of previous models.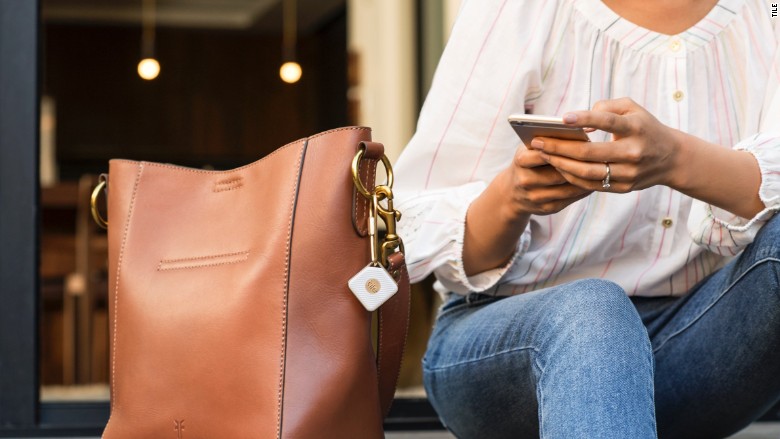 But Tile isn't the only company banking on our forgetfulness.
TrackR also makes slim devices that can fit into wallets or attach to items. Other startups like Chipolo, Pixie and Pebblebee have similar products.
Meanwhile, Apple (AAPL) also has its own app built into iOS -- Find My iPhone -- that allows users to locate their missing phone, iPod or Mac.
Frank Gillett, a principal analyst at Forrester, told CNN Tech there's a big market for these types of devices, but it's still early on in the adoption cycle.
"People have to be willing to take on the extra expense, download and fiddle with an app and embrace a new thing," he said. "Learning that behavior is somewhat generational and takes time."
Gillett also said consumers are effectively in a subscription relationship with Tile as they have to replace the devices every year due to battery life.
Related: Hackable door locks? Senators want to make smart gadgets more secure
However, Tile -- like others in the industry -- is looking beyond just attaching a Bluetooth tracker to a set of car keys. Tile cofounder and CEO Mike Farley sees a future where "everything that moves" will be location enabled, such as watches, cars, clothing and medical devices.
It's already partnered with companies like Jaguar Land Rover to integrate Tiles into the Land Rover Discovery Sport's entertainment system.
Using the automaker's app, drivers can create a list of "Tile essentials," or items they don't want to leave without like a gym bag. If that item is missing from the car, a notification will pop up on the vehicle's touchscreen.
Tile has also worked with companies such as Blunt to make a Bluetooth-trackable umbrella and Away on a location-enabled luggage tag.
Although more products may come with embedded tracking technology in the future, experts like Chuck Sabin -- senior director of business strategy and planning at Bluetooth Special Interest Group -- believe there will still be a place for standalone devices.
"There's always going to be things or devices that people may want to track that will never have a chip in them [like a pet]. That's where the standalone product will play a role," Sabin said.