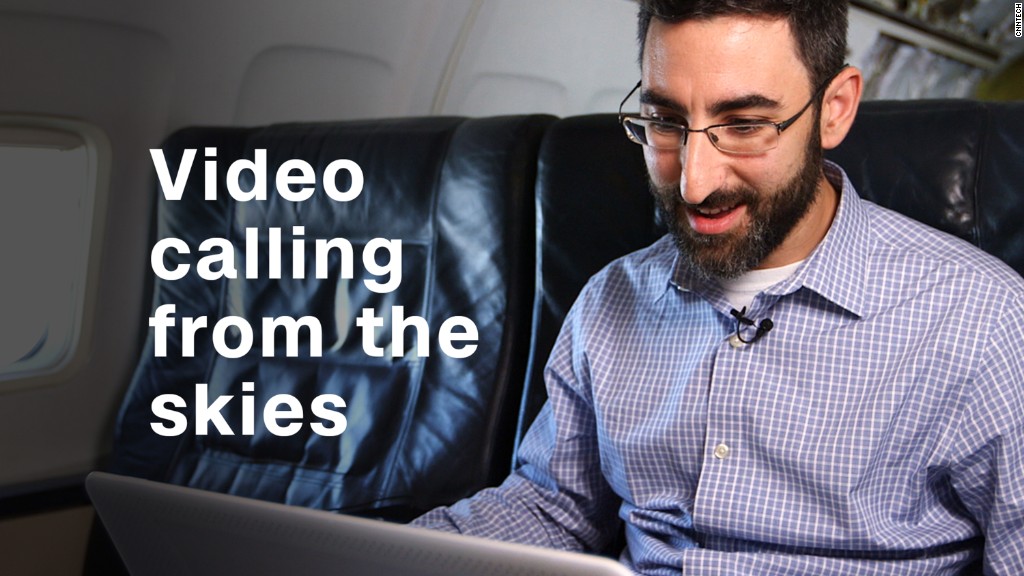 JetBlue Airways is out to solve one of the more annoying problems with air travel: Explaining your problem again. And again. And again to different customer service agents.
The New York-based airline teamed with tech start up Gladly to create a unified thread for all your contacts with the airline, meaning you won't have to repeat yourself.
"When something has gone wrong you hate retelling your story," Frankie Littleford, JetBlue (JBLU)'s vice president, Customer Support. "Why don't they know who I am? Why do i have to retell this? This platform brings it all together."
The system chronologically threads together all your phone, email, SMS or Facebook Messenger conversations with JetBlue. Eventually the system will incorporate a new proprietary chat program and Twitter, as well.
Related: JetBlue considers new JFK terminal
Customers won't need to change how they interact with the airline, but JetBlue wants to help its customers more quickly. Littleford said that by giving customer service agents more information faster, each interaction can be more "personalized and empathetic."
JetBlue found that 71% of customers use a variety of channels to communicate with the airline, from Twitter to email -- and each method has its own team within the airline using different systems.
"All of the existing customer service platforms, they were never designed in the era of the iPhone and messaging and the way we communicate today," Joseph Ansanelli, CEO and co-founder of Gladly, said in an Interview Friday.
Related: JetBlue will test facial recognition for boarding
During a demo for CNNMoney, the Gladly interface displayed a unique record for each flier in the system. The system could offer stock responses from a database of frequent questions, but also be personalized with custom messages that humanize the interaction.
A mock customer asked in an email about upgrades for her upcoming honeymoon flight, in a demo example used by Ansanelli and Littleford. The message from JetBlue's email team instructed her to call the airline about seats with more legroom. Once she did, an agent over the phone immediately knew why the customer was calling.
JetBlue will roll out the technology to about 200 staff members by the end of the year. By the end of 2018 all 3,000 JetBlue customer service agents, each of whom work from home, will have the tech. JetBlue ultimately hopes to expand Gladly to flight attendants and gate agents.
Related: JetBlue just made WiFi free on all domestic flights
JetBlue Technology Ventures, the airline's venture capital arm, is also investing in Gladly, which bills itself as a customer service platform for the 21st century.
The airline won't say precisely how much they're putting into the Bay Area startup, but it is part of the company's latest $36 million funding round. Ansanelli said there's nothing in the terms of JetBlue's investment that stops Gladly from working with other airlines.
Other carriers are also buying equity stakes in new customer service technology, giving them first dibs and allowing them to deeply integrate customer service into their operations.
Delta Air Lines (DAL) in 2016 bought a 5% stake in Clear, a company that uses biometric data for clearing security at airports. Delta has expanded the system to use your fingerprints to access its lounges, board its flights and eventually check a bag.