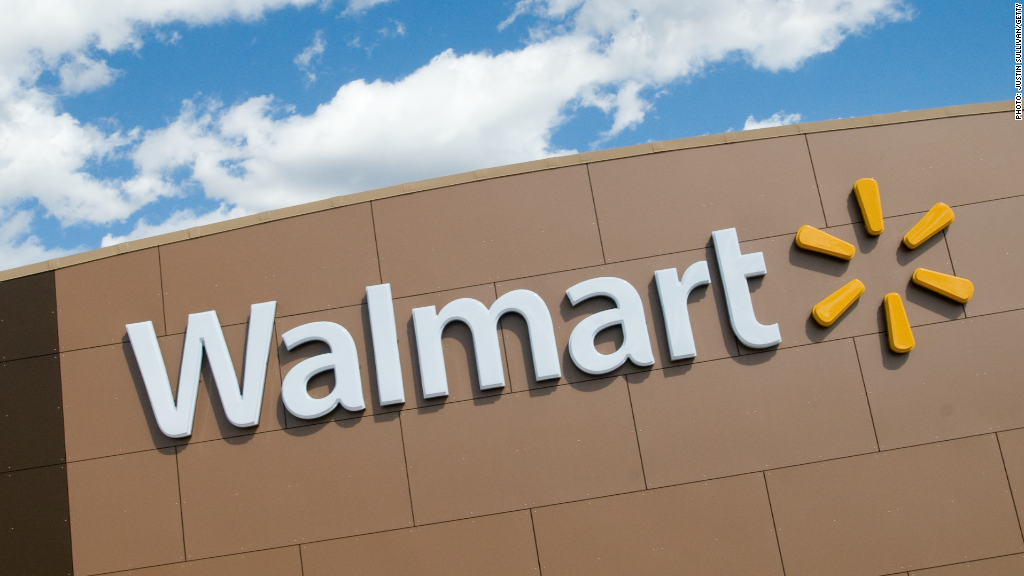 Walmart says mischief was the cause of an eyebrow-raising store display that popped up inside one of its locations this week.
On Wednesday, a photo of a sign reading "Own the school year like a hero," perched above a glass-encased firearm display, spread like wildfire on social media. People were furious about the juxtaposition of the back-to-school sign and firearms.
Walmart immediately condemned the display, issued an apology and called it "truly awful." It also said it would investigate to locate the store in question and find out what happened.
On Friday, Walmart spokesman Charles Crowson confirmed to CNNMoney that the company has determined that the incident was the result of mischief. He declined to elaborate, but he said the investigation was conducted by multiple employees who worked "many hours" to get to the bottom of the situation.
Last September, a Walmart in Panama City Beach put up stacked boxes of Coca-Cola to resemble the World Trade Center in an apparent attempt to commemorate 9/11. Walmart corporate said it didn't mean any disrespect and the display was quickly taken down.
In 2014, the company apologized for selling a "fat girl" costume on its website.