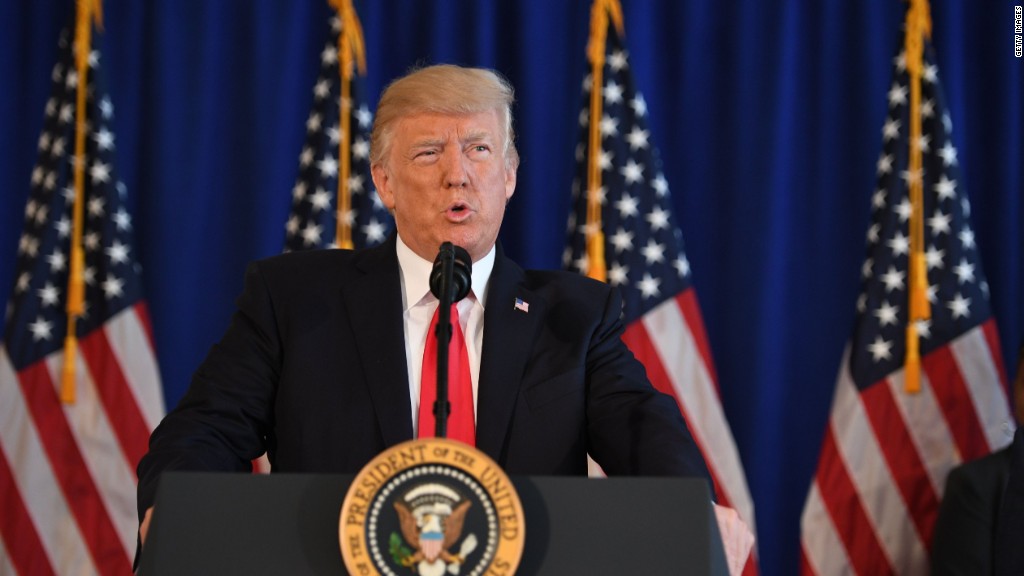 Kenneth Frazier, the CEO of drug giant Merck that left President Trump's manufacturing council following Trump's refusal to condemn white supremacists, was previously a lawyer who helped free a black death row inmate falsely accused of murder.
Prior to joining Merck (MRK), Frazier was a partner at the Philadelphia-based law firm Drinker Biddle & Reath. During his time at that firm, Frazier worked to get the conviction of James Willie "Bo" Cochran overturned in Alabama.
Cochran was released from prison in 1997 after spending two decades on death row. He died last year.
Frazier, who is black, wrote in a 2004 essay for the American Bar Association that while he was working on Cochran's case, it "became obvious that one of the major factors contributing to Bo's conviction centered around the fact that each of his jury trials was distorted when viewed through the lens of race."
Related: Trump lashes out at Merck CEO
Frazier left Drinker Biddle & Reath in 1992 to join Merck. A Harvard Law School graduate, he started as a lawyer for Merck and was named the pharmaceutical titan's general counsel in 2006. He was promoted to president in 2010 and became CEO and chairman a year later.
Frazier is registered as a Democrat in Pennsylvania. But according to data from the Center for Responsive Politics, he donated to Congressional candidates for both parties last year, including Democratic senators Bob Casey, Ron Wyden and Patty Murray as well as Republican House members Patrick Meehan and Kevin Brady.