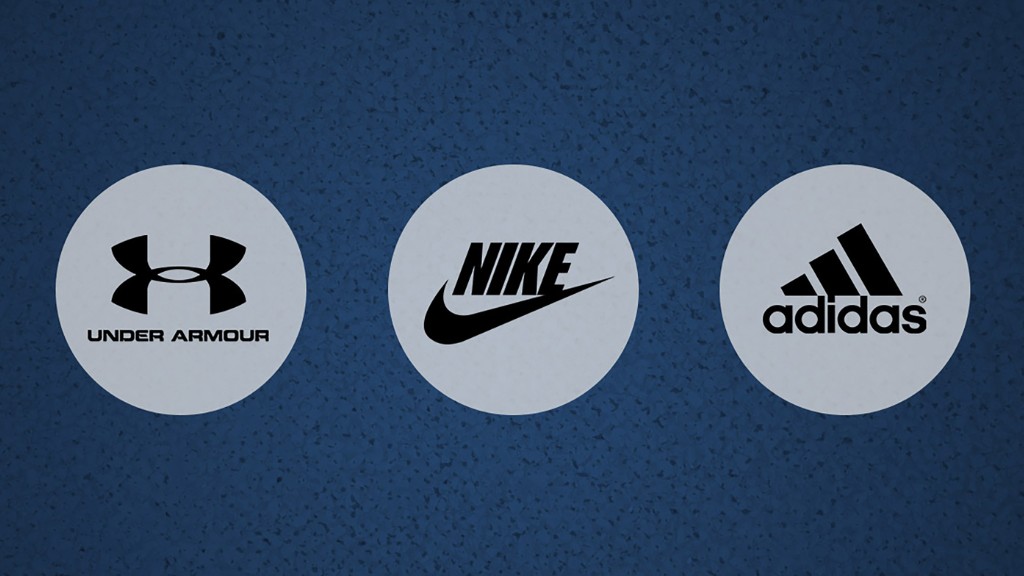 LeBron James and Steph Curry aren't doing a good job selling pricey sneakers. Neither is Michael Jordan, for that matter.
And that's terrible news for Nike, Under Armour and Adidas.
Foot Locker (FL), which sells shoes from all three of the kings of kicks, reported disastrous results on Friday morning. Earnings and sales badly missed Wall Street's forecasts.
"Sales of some recent top styles fell well short of our expectations," Foot Locker CEO Richard Johnson said in the earnings announcement. He said the trend should persist for the rest of the year and that same-store sales will be down for the year as a result.
The big footwear companies and stores that sell their sneakers have historically relied on star athletes, particularly NBA legends like Jordan and James, to get customers to spend hundreds of dollars on a pair of shoes.
But those customers apparently are no longer as interested in being like Mike. During a conference call with analysts, Foot Locker's Johnson said sales of some Jordan footwear and clothing "slowed considerably" in the quarter.
That's clearly a problem because Jordan is still the most famous star Nike has. James wasn't mentioned once on the Foot Locker conference call, but there were 14 mentions of Jordan's line of sneakers and apparel.
Foot Locker's stock plunged more than 25% on the news. Nike (NKE), the worst performing Dow stock last year, tumbled 5% Friday and is now lagging the market this year as well.
Another sporting goods store, Hibbett (HIBB), also issued a weak outlook Friday. Its stock fell more than 15%.
CEO Jeff Rosenthal blamed a "challenging retail environment" and said that the industry was cutting prices and offering big sales to get customers in the door.
Amazon (AMZN) could become a bigger problem as well as it steps up its efforts to sell sneakers online. It already owns the popular retailer Zappos.
On the Foot Locker earnings call, Johnson said he did not see Amazon as an imminent threat because Amazon was mainly selling lower-priced sneakers.
Rosenthal said he didn't think Amazon would hurt Hibbett either for pretty much the same reason.
But investors clearly disagree -- and that makes sense. After all, Foot Locker and Hibbett are having problems because people apparently are more interested in cheaper sneakers than ones endorsed by hoops stars that cost more than $100 a pair.
The bad news from Foot Locker and Hibbett comes just a few days after sporting goods giant Dick's (DKS) reported poor earnings. Shares of Dick's fell on Friday. So did the stocks of Under Armour (UA) and Adidas (ADDDF) and the smaller sporting goods chain Big 5 (BGFV).
Related: Why Under Armour CEO Kevin Plank had to ditch Trump
Under Armour has had a miserable go of it. The stock has plunged 40% this year. That follows a similar drop in 2016.
The company recently announced layoffs and weak guidance as sales of shoes endorsed by Golden State Warriors star Curry have been underwhelming.
Under Armour CEO Kevin Plank also faced criticism from Curry because he was participating in President Trump's manufacturing council. Plank left it on Monday in the wake of Trump's response to the violence in Charlottesville, Virginia. The council later disbanded.
But even as Under Armour and Nike continue to struggle, Adidas is thriving and taking market share. Despite the stock's slide Friday, shares of Adidas are still up nearly 40% this year.