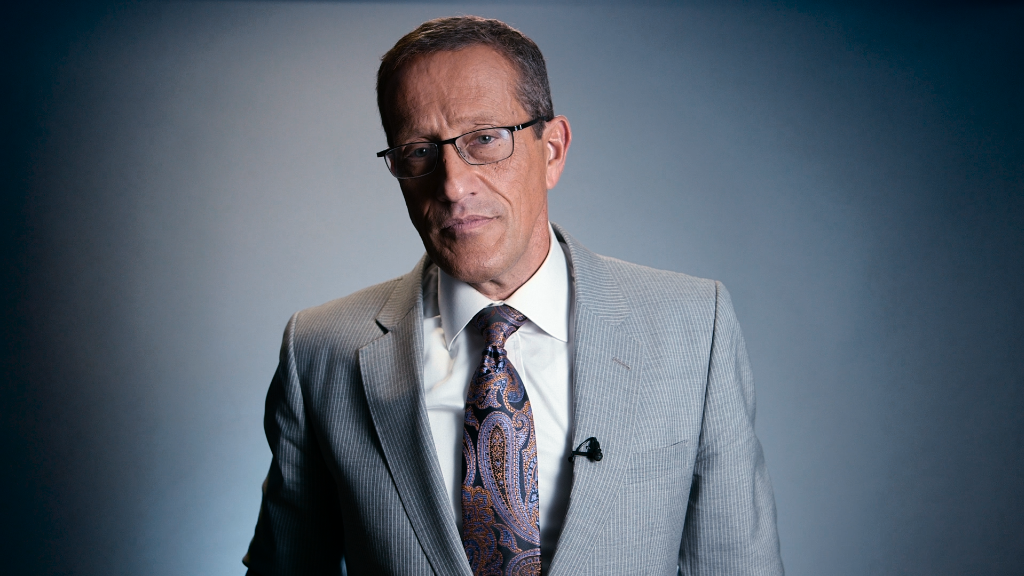 Prominent organizations are canceling events at Mar-a-Lago, President Trump's resort in Florida.
They follow business leaders who distanced themselves from Trump this week after he insisted that counter-protesters shared blame for the violence at a deadly white supremacist gathering in Charlottesville, Virginia.
Here's what the groups have to say about the change of plans.
The American Red Cross
"The American Red Cross has decided we cannot host our annual fundraising event at Mar-a-Lago, as it has increasingly become a source of controversy and pain for many of our volunteers, employees and supporters. We believe this action will allow us to continue to put the focus on our lifesaving mission and the people we serve. The Red Cross provides assistance without discrimination to all people in need, regardless of nationality, race, religious beliefs, or political opinions, and we must be clear and unequivocal in our defense of that principle."
The Salvation Army
"The Salvation Army relies heavily on fundraising events like The Holiday Snow Ball in Palm Beach to further our mission of helping those in need through a range of social services including food for the hungry, relief for disaster victims, clothing and shelter for the homeless, and opportunities for the underprivileged. Because the conversation has shifted away from the purpose of this event, we will not host it at Mar-a-Lago."
Related: Now charities are dumping Trump, too
The American Cancer Society
"Our values and commitment to diversity are critical as we work to address the impact of cancer in every community. It has become increasingly clear that the challenge to those values is outweighing other business considerations.
"With our volunteer leaders, we are exploring other opportunities and potential venues. The generous support of community volunteers and donors are critical to our life-saving mission. Only by coming together will we solve our society's most difficult challenges, including reducing the pain and suffering from cancer."
Cleveland Clinic
"After careful consideration, Cleveland Clinic has decided that it will not hold a Florida fundraiser at Mar-a-Lago in 2018. We thank the staff of Mar-a-Lago for their service over the years."
Ryan Licht Sang Bipolar Foundation
"The work of the Foundation is not political, but rather it is focused on changing the course of Bipolar Disorder and improving the lives of millions of people, who have this insidious illness, and their families, regardless of race, color, religion, creed, sex, sexual orientation, gender identity or national origin.
"The Ryan Licht Sang Bipolar Foundation was founded in 2004 after the passing of Ryan Licht Sang at the age of 24 from Bipolar Disorder. Ryan grew up in Palm Beach and many of the families who supported the Foundation from its earliest days knew him well. The Foundation today stands with the Palm Beach community and has cancelled its 5th Annual Bipolar Medical Luncheon at The Mar-a-Lago Club and will be moving the Luncheon to another venue in Palm Beach that will be announced at a later date."
Preservation Foundation of Palm Beach
"The Preservation Foundation of Palm Beach is a nonprofit dedicated to protecting and celebrating the unique architectural and cultural heritage of Palm Beach. Given the current environment surrounding Mar-a-Lago, we have made the decision to move our annual dinner dance.
Palm Beach Zoo and Conservation Society
"The Palm Beach Zoo & Conservation Society announces its decision to move its upcoming 2018 annual fundraiser from the Mar-a-Lago Club in Palm Beach.
"'We have an unyielding commitment to inspire people to act on behalf of wildlife and the natural world,' said Zoo CEO & President, Andrew Aiken. 'After thoughtful consideration by Zoo leadership, we have decided it is important that we not allow distractions to deter us from our mission and culture.'
"The Zoo's Tropical Safari Gala, held on the island with limited venue options, is the only black tie event where more than 400 guests mingle with wildlife.
"It is critical that the focus of this special night remains on saving species and raising awareness and money for the hundreds of animals, many of them endangered, in our care."
American Friends of Magen David Adom
"After considerable deliberation, AFMDA — an apolitical and humanitarian aid organization — will not hold its 2018 Palm Beach Celebration of Life Gala at Mar-a-Lago."
Leaders in Furthering Education (LIFE)
The organization's president, Lois Pope, is urging the board to abandon Mar-a-Lago for a gala in December. Pope said:
"America was founded on the principles of life, liberty and justice for all. In the 241 years since, millions of Americans of all religions, races, creeds, color, gender and sexual orientation have died -- and millions more have been disabled -- fighting to protect these values and freedoms.
"Now, however, our great nation is under siege by those who seek to undermine and obliterate these principles. Indeed, the hatred, vitriol and Anti-Semitic and racist views being spewed by Neo-Nazis and White Supremacists are repugnant and repulsive -- and they are antithetical to everything that this country, and I personally stand for. And anyone who would demonstrate even a modicum of support for them by insisting that there are 'good people' among them is not deserving of my personal patronage or that of my foundations.
"Therefore, I am recommending to my board that we move this year's 24th Annual Lady in Red Gala on December 2 -- the proceeds of which benefit those very millions of men and women of all persuasions who have fought with courage and sacrifice in defense of America's ideals -- from the Mar-A-Lago Club.
"I want my children, grandchildren and great grandson to know that standing up to hatred and discrimination in all forms is both a personal responsibility and the right thing to do."
The Raymond F. Kravis Center for the Performing Arts
"The executive committee of the Kravis Center's board met this morning and formalized the organization's decision to move the 11th annual Palm Beach Wine Auction from Mar-a-Lago. The Palm Beach Wine Auction has worked hard to raise both funds and awareness for arts education for all children in our community. Recent controversy has shifted the focus away from the purpose of the event and our mission. We were able to secure the exact same date for the event of February 1 on our own property."
Hearing the Ovarian Cancer Whisper
Executive director Jennifer McGrath told CNNMoney:
"We've just decided to go back to our roots where we've always had our luncheon, at the historic Flagler Museum. This would have been our third year at Mar-a-Lago. ... This is a nonpolitical issue or statement. ... We just want to do what's best for the organization and focus on our mission."
--CNNMoney's Jackie Wattles and Jill Disis contributed to this report.