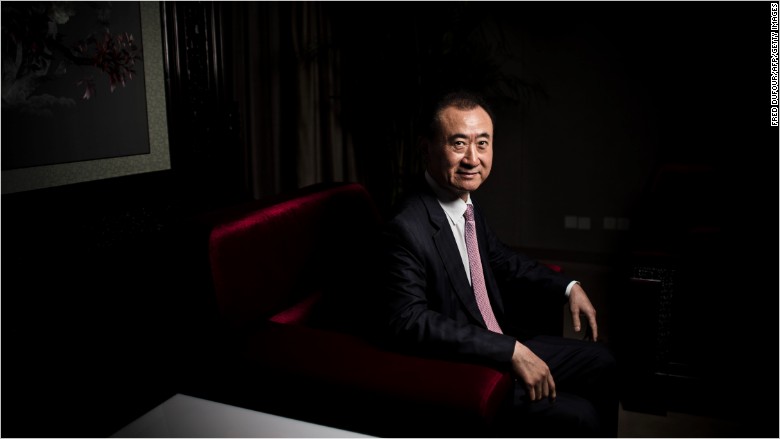 One of China's richest men has abandoned plans to buy $600 million worth of prime London real estate as his aggressive overseas deal-making comes under scrutiny by Beijing.
Billionaire property tycoon Wang Jianlin's Dalian Wanda Group said Tuesday it would not complete the purchase of Nine Elms Square, a 10-acre site in south London near the River Thames.
Wanda declined to say why it walked away, but it's not the company's first foreign deal to fall through this year.
Its plan to buy Dick Clark Productions, the producer of the Golden Globes and other big awards shows, collapsed in March as the Chinese government cracked down on overseas investments.
Last week, Beijing announced it would restrict Chinese companies from doing deals in other countries, including real estate (the industry in which Wang built his fortune) and entertainment and sports (businesses he has singled out for his company's future growth).
Related: China clamps down on buying spree in sports, movies and hotels
Wanda's purchases in recent years have included Hollywood studio Legendary Entertainment and a stake in Spanish soccer team Atletico Madrid. Its huge real estate business encompasses projects in Chicago, Los Angeles and Sydney.
In January, Wang said that Wanda carried out "the greatest number of overseas acquisitions in its history" last year, and that it planned to do more. Last month, as Bejing's clampdown intensified, he told Chinese business magazine Caixin that the company has "decided to put its main investments within China."
China is worried that a huge outpouring of cash could destabilize its economy. It's also concerned about the amount of debt big companies are accumulating to finance overseas acquisitions.
Related: Chinese billionaire battles talk of trouble at real estate empire
Dalian Wanda had agreed to buy the Nine Elms Square property, the site of an old flower market, for £470 million ($600 million) from a joint venture between Britain's St. Modwen Properties and French construction firm Vinci (VCISY).
St. Modwen's announced Monday that the sale had been completed. A spokeswoman said the property was bought by a newly formed U.K.-based company, which Wanda could have sold to other investors.
The St. Modwen's spokeswoman wasn't immediately able to provide the name of the new U.K. company or identify its backers. Wanda declined to comment further.
The Chinese company still owns another part of the Nine Elms redevelopment in South London -- a £700 million ($900 million) hotel project.
Related: Chinese tycoon gives up on plans to beat Disney
Nine Elms Square is expected to be turned into residential and commercial property, including 1,900 apartments.
By pulling out, Wang may also be dodging concerns about a softening in London's high-end real estate market.
Although London's residential and commercial property markets have performed better than experts predicted following Britain's vote to leave the European Union, they're still not firing on all cylinders.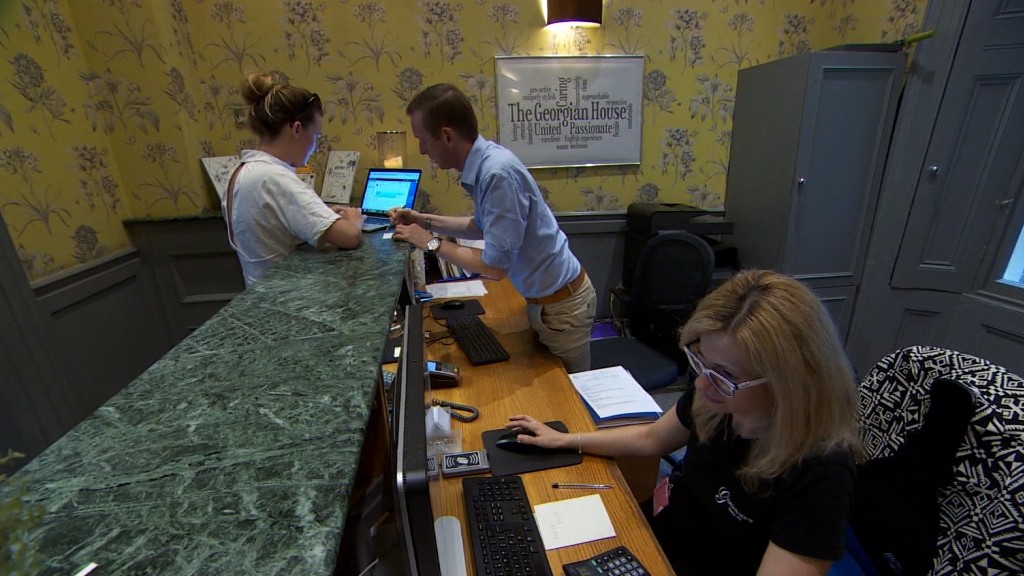 The head of Savills World Research, Yolande Barnes, said sales of London properties worth £10 million ($13 million) or more slumped in the months following the Brexit referendum last year.
Activity has since recovered a bit but the market for ultra high end homes remains subdued.
"I think what we're looking at is called a high plateau rather than a traditional market cycle," said Barnes.
-- Alanna Petroff contributed to this report.