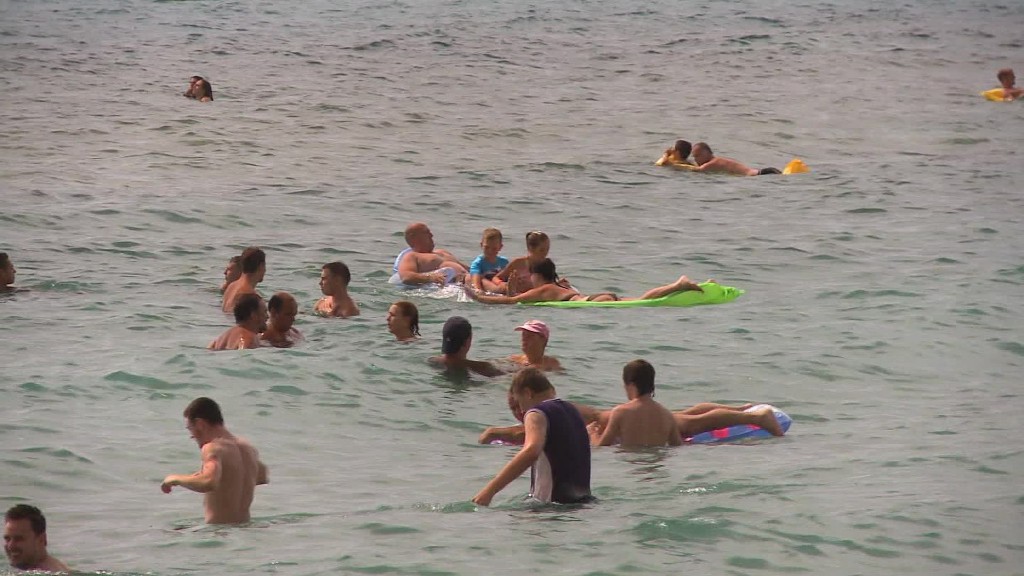 Paris is on track for its strongest tourism year in a decade as visitors shake off terror fears and return to the capital city with gusto.
The number of hotel stays increased to 16.4 million in the first half of the year, according to official data. That's a 10% jump over 2016.
Americans, Brits and Chinese visitors helped fuel the return to form, according to the tourist board.
It's a stunning turnaround from last year, when a series of deadly terror attacks resulted in a huge slump in tourism numbers.
Alexander Goransson, lead analyst at Euromonitor International, said that while initial numbers look positive, Paris must work to sustain the strong growth.
"[It] does suggest that international visitors are now less concerned about potential security threats in Paris than in 2016," he said.
France has been in an official state of emergency since the November 2015 attacks in Paris, which left at least 130 people dead. The city has also endured attacks on the offices of the satirical magazine Charlie Hebdo, and more recently, a series of smaller-scale incidents.
The threat of terror had scared tourists away.
The number of visitors coming to Paris dropped by 1.5 million in 2016, with international arrivals down almost 9%. The number of Chinese visitors dropped 21% in 2016, while there were 40% fewer tourists from Japan.
The Eiffel Tower had 1 million fewer visitors last year, while numbers at the Louvre museum dropped by 1.3 million.
France's statistics agency said the decline in tourism took 0.2 percentage points off the country's economic growth in 2016. The agency said it expects the sector to bounce back this year, but warned that its forecast is based on the assumption that there won't be another major attack.
Related: Trump is hurting American tourism
Paris had worked hard to counter the slump in visitors.
The mayor's office promoted less-visited neighborhoods of Paris including Montparnasse, Bastille and Chinatown, and developed a plan to reduce the waiting time at key attractions. It also introduced new discount passes for tourists.
Frédéric Valletoux, president of the regional tourism board, said the spike in visitors in 2017 is a direct result of this campaign.
"These efforts will continue in order to strengthen our competitiveness and make the destination more welcoming, cleaner and safer," he said in a statement.
Related: Trump is hurting American tourism
The tourism board said spending by visitors to the region reached €10.1 billion ($11.9 billion) in the first half of the year, an increase of €1.1 billion ($1.3 billion) over the same period in 2016. It was the first time in three years that travelers increased their spending.