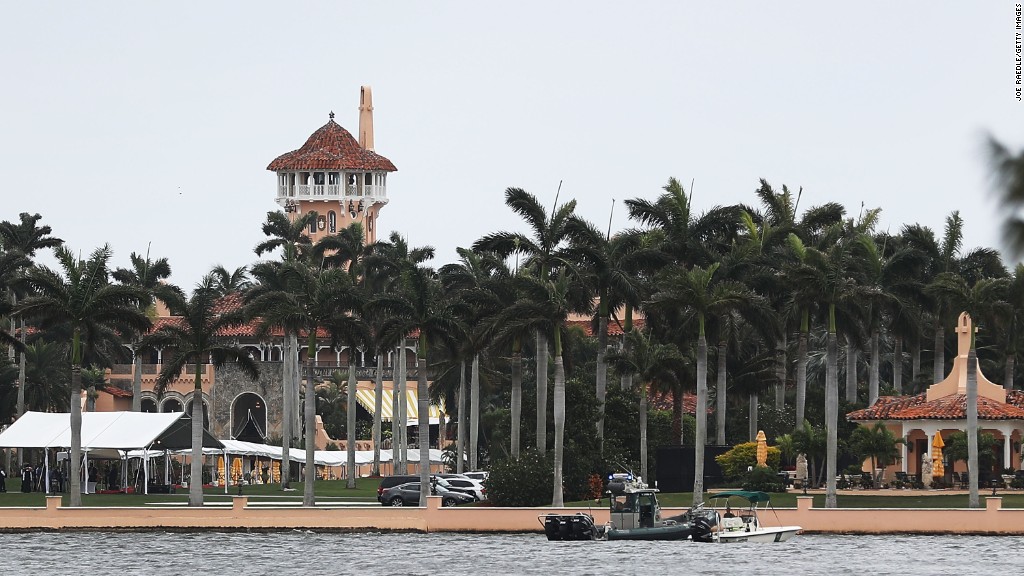 At least 15 organizations have abandoned plans to host fundraisers at President Trump's Mar-a-Lago resort since his remarks on the violence in Charlottesville, Virginia.
Here are the groups that CNNMoney has confirmed have canceled on Mar-a-Lago. They are listed by the day CNNMoney verified their decision.
Thursday, August 17
1. Cleveland Clinic
2. The American Cancer Society
3. American Friends of Magen David Adom
Friday, August 18
4. American Red Cross
5. The Salvation Army
6. Susan G. Komen
7. The Ryan Licht Sang Bipolar Foundation
Saturday, August 19
8. Palm Beach Preservation Foundation
Sunday, August 20
9. Palm Beach Zoo and Conservation Society
Monday, August 21
10. Hearing the Ovarian Cancer Whisper
11. Kravis Center for the Performing Arts
Tuesday, August 22
12. Unicorn Children's Foundation
13. Gateway for Cancer Research
Thursday, August 24
14. Leaders in Furthering Education
15. Bethesda Hospital Foundation
In addition, a local United Way chapter decided Monday to move a reception planned for September at a Trump golf course in New Jersey.