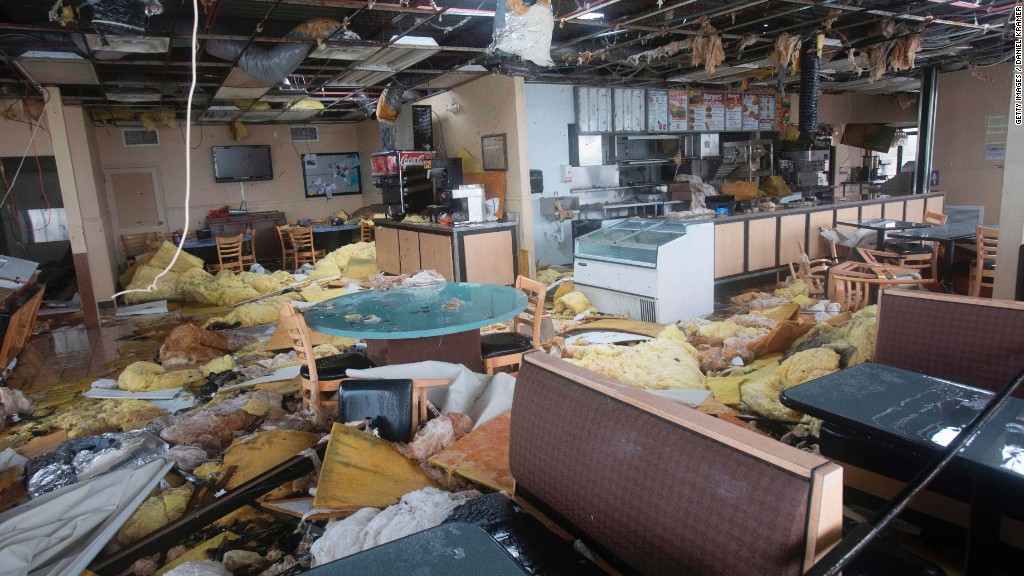 Tropical Storm Harvey is wreaking havoc on America's vital energy facilities.
That's going to mean higher gas prices at the pump. U.S. gasoline futures were up 5% early Monday after spiking as much as 7% earlier. The storm forced the shutdown of at least 10 refineries in the Houston and Corpus Christi areas.
Gasoline futures, which reflect wholesale prices charged to gas stations, are now at their highest level since July 2015. Analysts said it often takes about a week for such price swings to trickle down to drivers filling up at the pump.
Prices are going higher because of outages affecting refineries that can process up to 2.2 million barrels of crude oil into products like gasoline. That means there will be less gasoline to meet the demand from American drivers.
"The pop in gasoline prices is an immediate response to the closure of refineries on the U.S. Gulf Coast," said Matt Smith, director of commodity research at ClipperData.
Related: 10 refineries close as Harvey drenches Texas energy hub
Harvey slammed into Texas as a Category 4 hurricane on Friday night. It has since lost strength but is still dumping massive amounts of rain on the region, causing flooding that the National Weather Service has described as "unprecedented."
The Gulf Coast plays a critical refining role in the U.S., hosting operations that account for nearly one-third of the nation's capacity to turn oil into gas, diesel and other products.
"Fears of a supply crunch are sending prices charging higher," Smith said.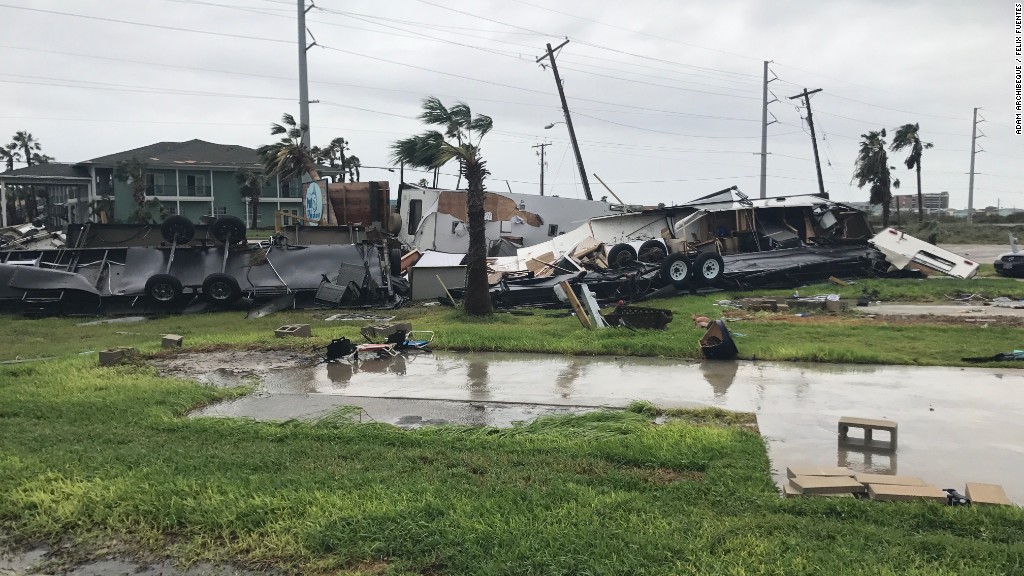 The good news for consumers is that the hurricane-driven price spikes don't tend to last for long.
In the aftermath of previous storms -- such as Hurricanes Katrina, Rita, Ike and Isaac -- gasoline prices peaked within two weeks after landfall at a level of 20 cents to 80 cents per gallon higher, according to PIRA Energy, an analytics unit of S&P Global Platts.
Related: How Harvey could hurt the Texas economy
Prices always "rapidly" declined after that and returned to normal levels within two to four weeks, it said.
Rick Joswick, managing director of global oil at PIRA Energy, predicted prices will "spike" by a similar amount this time. However, he cautioned that the decline to normal levels may take longer.
Oil prices have had a much more muted response to Harvey, with crude trading slightly lower late Sunday.
Prices were impacted by competing factors: less demand for crude due to the refinery shutdowns, but also less supply because Gulf of Mexico production was disrupted.
About 22% of the oil produced in the Gulf was shut down as of Sunday, according to the Interior Department's Bureau of Safety and Environmental Enforcement. That amounts to nearly 379,000 barrels of oil per day.
-- Jill Disis contributed to this report.