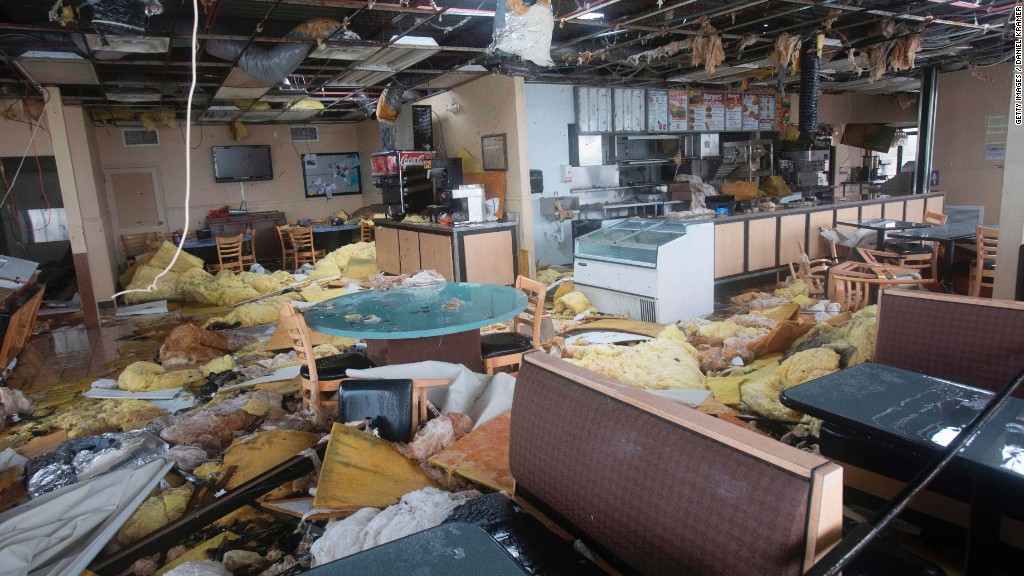 Hurricane Harvey took direct aim at the country's Gulf Coast energy machine. But the blow is being softened by huge supplies of shale.
The shale revolution didn't exist when Hurricanes Katrina and Rita pummeled the Gulf a decade ago and sent gas prices soaring. This time, hotbeds of shale in places like North Dakota, far from the reach of the storm, should limit the damage at the pump.
The shale boom, which deployed new technology to unlock huge supplies of oil, has transformed the energy landscape and vaulted the United States to the upper echelon of global oil producers, behind only Russia and Saudi Arabia.
"We have the most gelatinous belly of crude oil that we've come into Labor Day with in a long, long time. There's plenty of crude oil," said Tom Kloza, global head of energy analysis at the Oil Price Information Service.
The nation has huge stockpiles of gasoline and oil. Those supplies serve as cushions during emergencies like Harvey, which knocked out large swaths of oil and gasoline production.
The difference now is that soaring oil production North Dakota and West Texas has made the U.S. less reliant on oil rigs in the Gulf, which are vulnerable to hurricanes. The Gulf accounts for just 15% of U.S. oil production, compared with nearly 30% a decade ago, according to RBC Capital Markets.
Related: Why oil prices are falling, not spiking, after Harvey
Driven by shale, the U.S. pumped 9.2 million barrels of oil per day in May. That's nearly twice as much as in September 2008 when Hurricanes Ike and Gustav hit the U.S. Gulf Coast, and in the summer of 2005 when Hurricanes Rita and Katrina struck.
Ample supply helps explain why the oil markets haven't feared a supply crunch from Hurricane Harvey. Oil prices have dropped sharply this week even though FBE Energy estimates that the storm knocked out 780,000 barrels of Gulf of Mexico and Texas shale production.
If anything, the oil industry is grappling with too much supply because of shale. The glut caused oil prices to crash to $26 a barrel in early 2016. Crude prices have rebounded since then, but remain shy of $50 a barrel today.
Now, those high oil inventories are providing a helpful cushion in the aftermath of Harvey.
Related: What Hurricane Harvey will mean for gas prices
Consider that U.S. oil companies had stockpiled 463 million barrels of crude as of last week, according to the government. (That doesn't include nearly 700 million barrels of oil sitting in the Strategic Petroleum Reserve, a complex of tanks and storage caverns holding emergency oil.)
That means the U.S. has 61% more oil stockpiled than in the summer of 2008 before Hurricane Ike and 52% more than before Hurricane Rita in 2005.
Another key: the shale oil boom has encouraged U.S. refiners, many of which are along the Gulf Coast, to produce more and more gasoline. Low oil prices made it more profitable for refiners to turn oil into gasoline, and they created even more than needed.
That's why the U.S. has about 230 million barrels of gasoline stockpiled, more than before the storms in 2005 and 2008. Those gasoline inventories can now be drawn down to make up for the 10 refineries that have been shuttered by Harvey.