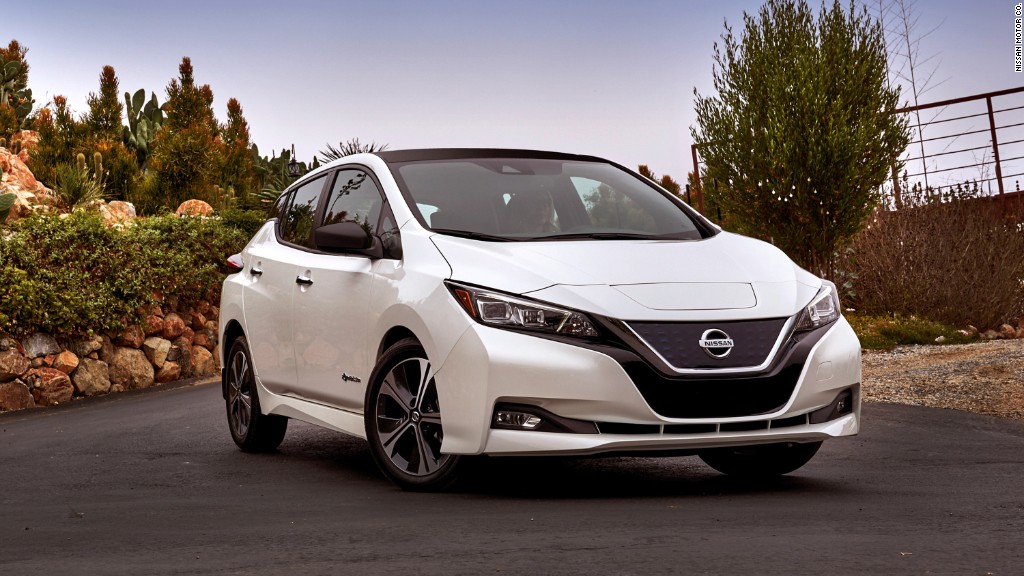 The Tesla Model 3 and the Chevy Bolt have a new electric rival to contend with.
Nissan (NSANF) on Tuesday night unveiled a brand new version of its Leaf, the best-selling electric car in the world. It's the first complete redesign of the car since it was first introduced in 2010.
The Leaf was a pioneering mass-market electric vehicle. But the current model's driving range has left it lagging the Bolt in sales in the U.S. lately, according to figures from Kelley Blue Book. The Leaf has an estimated range of 107 miles, less than half the Bolt's 238 miles or the Model 3's 220 miles.
With 150 miles on a single charge, the new Leaf still doesn't match the range of either of those cars, but it does beat them on price. Its starting price in the U.S. will be under $30,000, which is even cheaper than the current Leaf. The Bolt and Model 3 both start at over $35,000.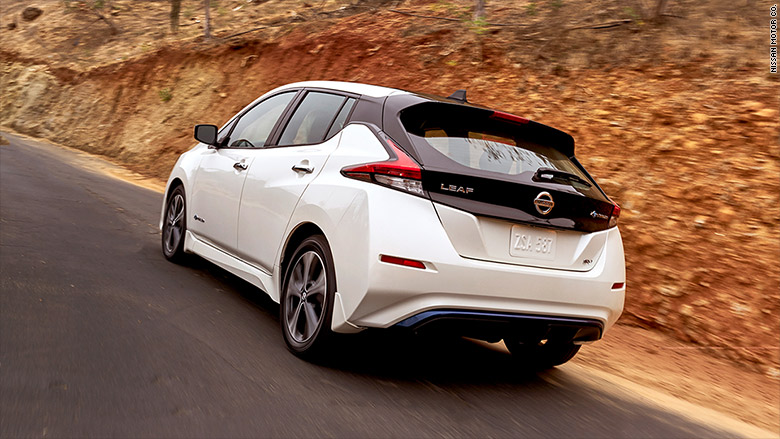 That lower cost -- plus the car's new design and some high-tech features -- could make buyers willing to pass up on the extra miles of range they may rarely need.
In the U.S., most drivers travel less than 50 miles on a typical day. In Japan, where the new Leaf will go on sale first, Nissan executives estimate that most drivers will only need to charge the car once a week.
Related: Tesla delivers first Model 3 cars
Among the new features on the redesigned car are Nissan's ProPilot, a semi-autonomous driving and parking system that's similar to Tesla's (TSLA) AutoPilot. The new Leaf will also have have single-pedal driving capability, a major feature of GM's (GM) Bolt.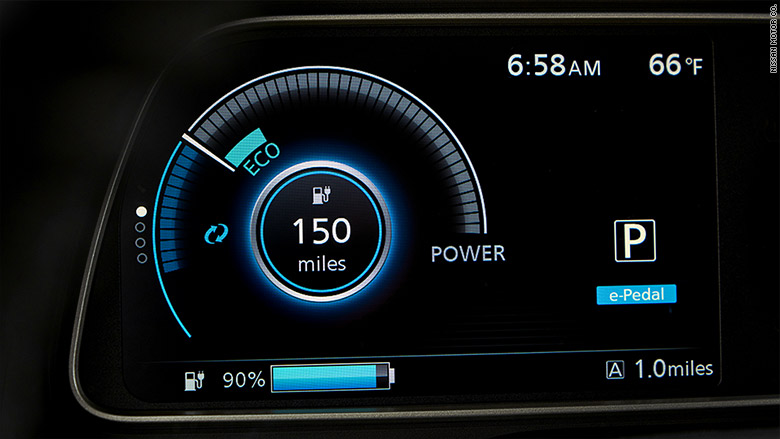 With this feature activated, drivers can accelerate, decelerate and even hold the car in place on a hill by simply pressing and releasing the accelerator pedal. The driver hardly ever needs to use the brake pedal in most normal driving situations.
Related: Driving the Chevy Bolt EV
From the outside, the car has a lower, wider and more tapered design compared with the generally rounder current model.
Nissan also promises improved acceleration and driving performance thanks, in part, to the car's wider stance, lower center of gravity and 147 horsepower. That's considerably more than the 107 horsepower in the current version. Nissan plans to offer a higher-powered version for the 2019 model year that will also provide longer driving range.
The new Leaf goes on sale in Japan in October, but U.S. drivers will have to wait until early 2018 to get their hands on it, Nissan says. The car could be even more important to Nissan in China, said Michele Krebs, an analyst with Autotrader. China is already the world's biggest market for electric cars, accounting more than 40% of all EVs sold worldwide, and the government there is taking steps to push them even more.