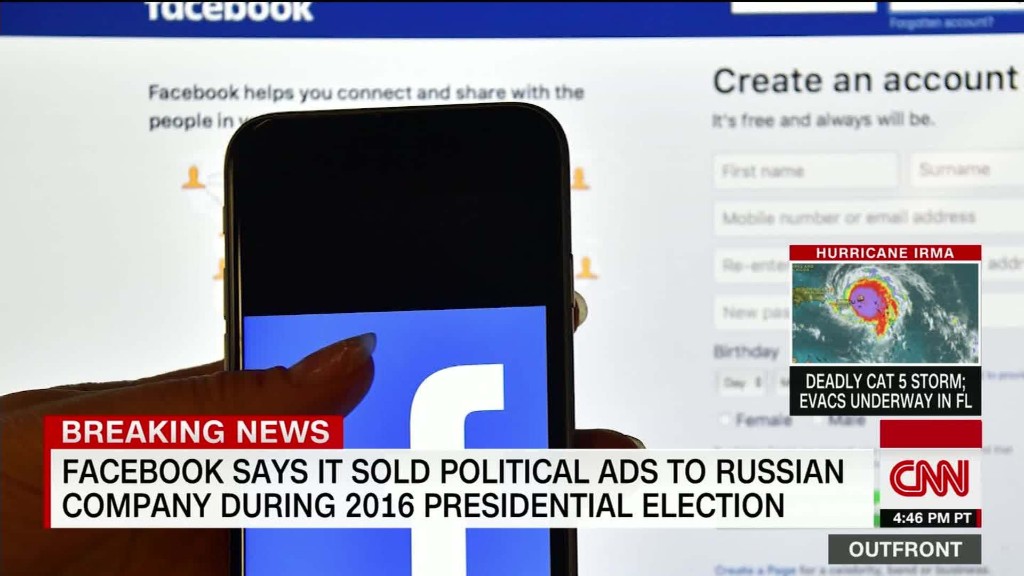 Facebook told congressional investigators on Wednesday that it sold political ads during the 2016 U.S. presidential election to a so-called Russian troll farm that was looking to target American voters.
"In reviewing the ads buys, we have found approximately $100,000 in ad spending from June of 2015 to May of 2017 — associated with roughly 3,000 ads — that was connected to about 470 inauthentic accounts and Pages in violation of our policies," Facebook Chief Security Officer Alex Stamos said in a statement.
"Our analysis suggests these accounts and Pages were affiliated with one another and likely operated out of Russia," Stamos said.
The revelation, first reported by the Washington Post, comes amid ongoing investigations into Russia's interference in the U.S. election, including the use of social media to spread fake news and propaganda.
The ads -- both traditional advertisements and sponsored posts -- were intended to sow discord among the American electorate by amplifying "divisive social and political messages," Stamos said. These ranged from "LGBT matters to race issues to immigration to gun rights."
Roughly one quarter of the ads were geographically targeted, Stamos said, though a Facebook spokesperson declined to specify the locations where those ads were targeted.
Related: FEC official worried about 'foreign money' spent on Facebook election ads
In an interview with CNN's Wolf Blitzer Wednesday afternoon, Rep. Adam Schiff, a Democrat who is the ranking member of the House Intelligence Committee, said the committee would be looking into the nature of the advertisements, and whether "they were at a level of sophistication where [the ad buyers] would have needed help or assistance from the campaign."
"I think we already knew that the Russians were using paid social media trolls to try to influence the election, try to sow discord, this certainly confirms that finding," Schiff said. "What we want to explore, not only with Facebook, with other social media platforms as well, [is] what evidence, to what degree."
It is possible that there are more shadowy ad buys that Facebook has yet to identify.
Related: Facebook funds Harvard program to fight election hacking
In the review presented to Congressional investigators, Facebook said it had found an additional $50,000 in political ad spending during the election from other accounts connected to Russia.
Facebook sells its advertising through a self-service ad model, through which buyers can choose demographic, geographic and interest-based targets, the Facebook spokesperson said. Due to the volume of these ad buys, Facebook said it was unable to identify the inauthentic nature of these ad buys at the time.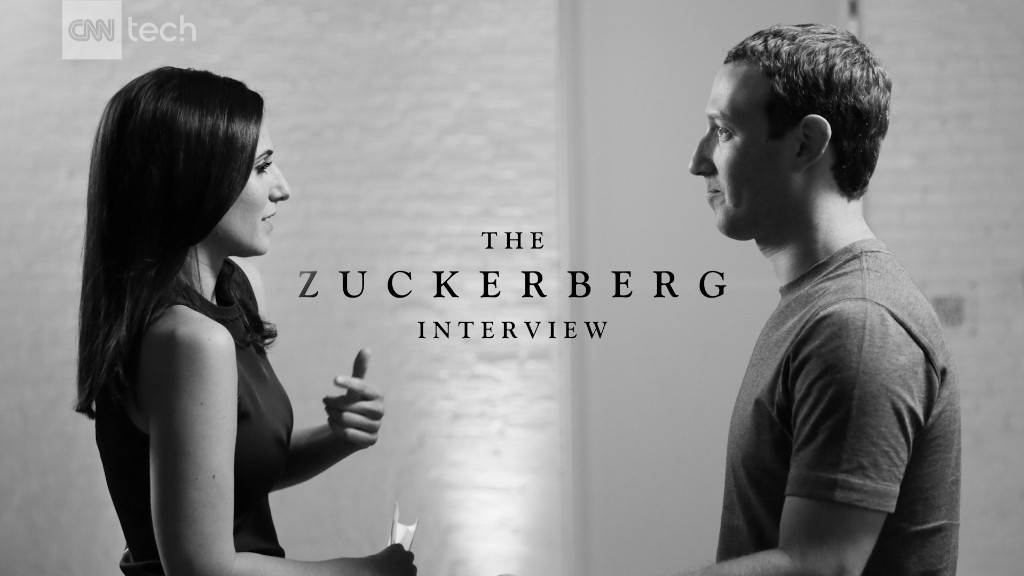 In his statement, Stamos said Facebook had shut down accounts involved that were still active. But the company is facing criticism over its decision not to release the ads or explain what role it played in the targeting of these ads.
"It is completely unacceptable that Facebook says it will not release the actual ads it showed to its users," Pierre Omidyar, the entrepreneur and eBay founder, wrote on Twitter.
-- CNN's Tom LoBianco contributed reporting.