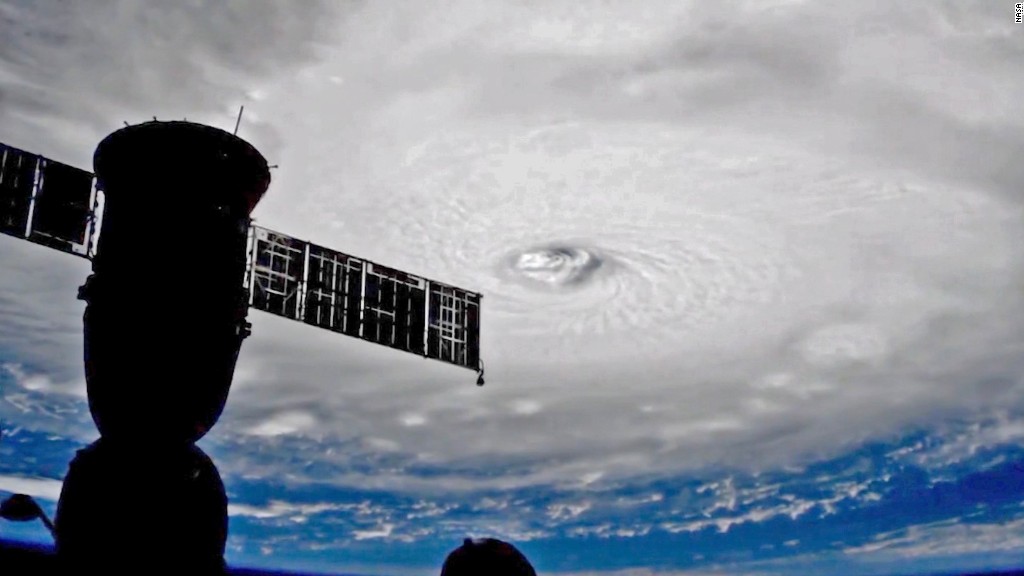 Hurricane Irma is wreaking havoc on cruise lines.
Carnival (CCL), Norwegian (NCLH) and Royal Caribbean (RCL) have announced cancellations as the hurricane churns through the Caribbean toward Puerto Rico and Florida. And the stocks of all three companies have taken a hit.
Carnival canceled two Bahamas cruises out of Miami and changed itineraries for five others to avoid the hurricane. Norwegian canceled two cruises that would have left Miami for the Bahamas and the Caribbean, and shortened two others.
Royal Caribbean canceled two cruises to the Bahamas and one to Cuba, and it delayed the return of three others until the storm passes.
The stock prices for all three companies fell at least 3% on Tuesday and dipped further on Wednesday.
Related: Hurricane Irma is the last thing Puerto Rico needs
"For guests on the current sailings of Oasis, Harmony and Allure of the Seas, we have decided to delay the return of these ships until the storm has passed," James Van Fleet, chief meteorologist for Royal Caribbean Cruises, said on Twitter on Tuesday night. "Due to the unpredictability of the storm, we plan to keep all of our guests currently sailing on these ships out of harm's way."
All three cruise lines promised full refunds for canceled cruises and partial refunds or credits for shortened cruises, plus additional credits in some cases.
Carnival is dealing with Hurricane Irma just days after announcing a donation of $1 million to help victims of Hurricane Harvey, which ravaged Texas last week. The foundation of Carnival Chairman Micky Arison and his wife, Madeleine, pledged $1 million more.