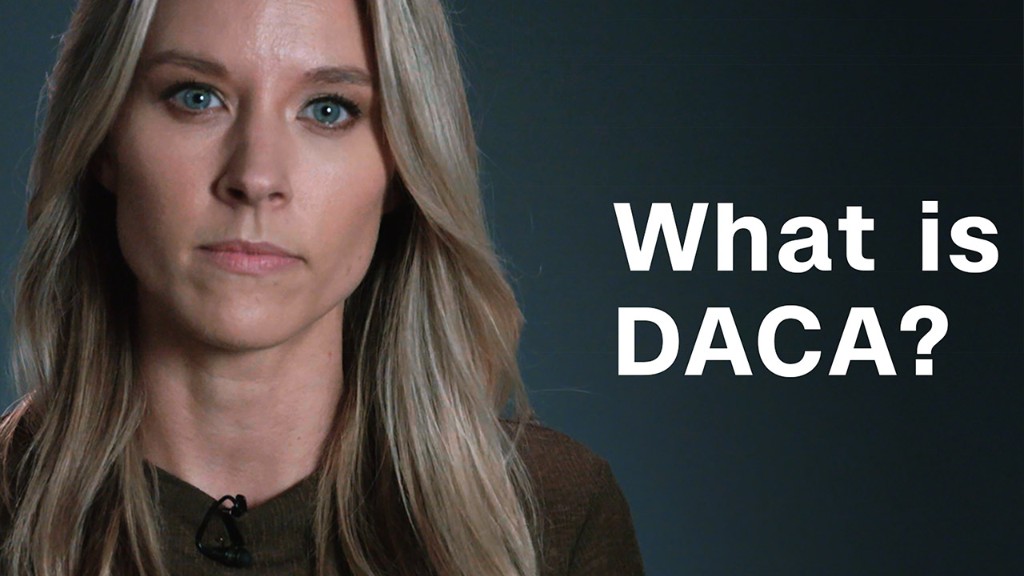 President Trump's decision to end the Deferred Action for Childhood Arrivals program could leave several medical students in limbo and exacerbate the physician shortage in the United States, medical groups warned Wednesday.
On Tuesday, Trump announced his decision to repeal DACA, which protects nearly 800,000 young undocumented immigrants who were brought to the U.S. as children. The administration has given Congress six months to act before any currently protected individuals lose their ability to work, study and live in the U.S. without fear of deportation.
"[T]his reversal in policy could have severe consequences for many in the health care workforce, impacting patients and our nation's health care system," the American Medical Association's chief executive officer James Madara wrote in a letter to Congressional leaders.
Both the AMA and the Association of American Medical Colleges are urging Congress to pass a solution to keep DACA individuals in the country.
The AMA noted that one out of every four physicians practicing in the U.S. is an international medical graduate and "these include many with DACA status who are filling gaps in care."
The U.S. is already experiencing a deficit of doctors, the organization noted. By 2030, the shortage in the U.S. is expected to balloon to between 40,800 and 104,900 physicians, according to the Association of American Medical Colleges, which represents 147 accredited U.S. medical schools.
Related: Trump ends DACA but gives Congress window to save it
That shortage will become even more severe if the DACA program is ended, the AMA said.
"Removing those with DACA status will particularly create care shortages for rural and other underserved areas," Madara wrote. "DACA physicians are more likely to work in high-need areas where communities face challenges in recruiting other physicians."
Madara noted that DACA-protected physicians tend to be bilingual and come from more diverse cultural backgrounds which help them better understand the challenges that face certain communities ethnic communities.
The AMA estimated that the DACA program could add 5,400 previously ineligible physicians into the medical workforce in the coming decades.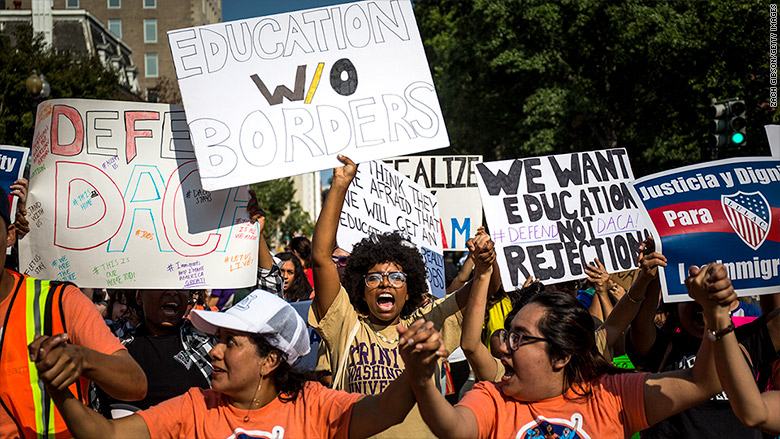 Currently there are 65 DACA-protected students enrolled in medical school and less than 12 DACA individuals in residency programs, according to the AAMC.
"[They] will now face uncertainty about completing their degrees, paying their student loans, and serving patients," Madara said.
Related: Ending DACA hits U.S. economy where it hurts
The AAMC estimates a single physician regularly takes care of an average of 1,500 patients a year.
"If you multiply the 65 DACA status students currently in medical school by 1,500, that's nearly 100,000 future patients who will be affected if these students are unable to finish their medical training," said Karen Fisher, chief public policy officer with the AAMC.
Related: These men and women will be out of work if Trump repeals DACA
Fisher said medical students with DACA status are very nervous.
"It's particularly disheartening for those starting medical school and looking forward to their white coat ceremony," said Fisher, referring to the rite of passage that signifies a student's entrance into medical training.
"They should be very proud of this moment. They've worked so hard to achieve this momentous goal. Now their enthusiasm is dampened," she said.