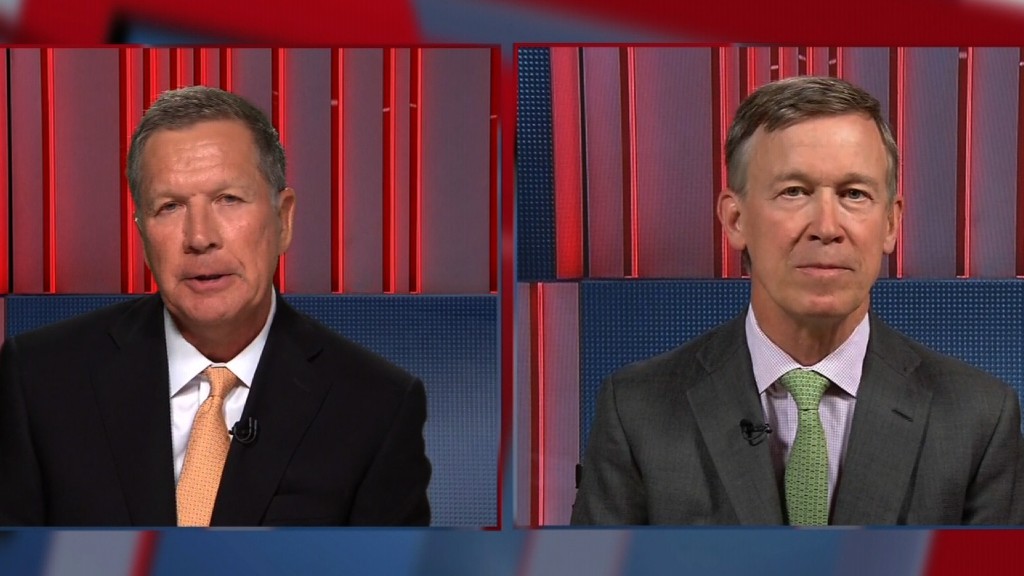 There's not a lot that Republicans and Democrats agree on when it comes to Obamacare. But a bipartisan panel of senators found some consensus Wednesday on how to stabilize the individual market in the near term.
Lawmakers from both sides of the aisle asked a panel of insurance commissioners -- who hailed from states with both Democratic and Republican governors -- what it would take to shore up Obamacare. The answer: Congress should fund a key set of Obamacare subsidies, make it easier for states to waive some of the law's regulations and help insurers cover high-cost patients.
The commissioners appeared before the Senate Health Committee, kicking off a series of four bipartisan hearings on stabilizing the health reform law. Tennessee Senator Lamar Alexander, who chairs the committee, and Washington Senator Patty Murray, the ranking Democrat, arranged the panels after GOP efforts to repeal and replace Obamacare stalled in late July.
Attacks on the Affordable Care Act by President Trump and Republican lawmakers have made many insurers hesitant to continue offering policies on the exchanges in 2018. Many have downsized their participation or pulled out completely. Among those that remain, many have asked for steep rate hikes to shield themselves from the uncertainty in Washington D.C.
Related: Anthem pulls out of Virginia's Obamacare exchange
Alexander and Murray are looking to soften the blow on the 18 million Americans who buy coverage in the individual market, about half of whom don't qualify for any help from the federal government. They will bear the brunt of the premium hikes.
"If Congress acts quickly, we can limit increases in premiums in 2018, continue support for co-pays and deductibles for many low-income families, make certain that health insurance is available in every market and lay the groundwork for future premium decreases," Alexander said.
But lawmakers don't have a lot of time left to make changes. Insurers must sign contracts -- locking them into participating in Obamacare next year -- by Sept. 27.
The top priority, state commissioners emphasized, is funding the cost-sharing reduction subsidies, which reduce deductibles and co-pays for lower-income enrollees.
Related: Trump to pay key Obamacare subsidy in August
"The CSR funding issue is the single most critical issue you can address to help stabilize insurance markets for 2018," said Tennessee's insurance commissioner Julie Mix McPeak, noting that 60% of her state's enrollees receive these subsidies.
Trump has threatened to end the cost-sharing subsidies, which go directly to insurers. They are the subject of a court battle between the House of Representatives and the Trump administration, which inherited the case from the Obama administration. Trump has been paying them on a month-to-month basis, further unnerving insurers.
Several commissioners also discussed the hurdles involved in tailoring Obamacare to their states' needs through the existing federal waiver program. They were particularly critical of the length of time it takes to get approval.
Alaska, which has some of the highest health care costs in the nation, received a waiver to get federal support for its state reinsurance program, said Insurance Director Lori Wing-Heier. The reinsurance initiative limits the state's sole insurer's liability for costly enrollees, leading it to reduce its requested rate increase to 7.3%, from 40%, for this year.
Republican lawmakers have been eager to increase states' power over Obamacare through waivers. They have also supported providing states with federal funding for reinsurance programs. Both of these measures were in the GOP bills to repeal and replace Obamacare. Republicans have been less happy with the idea of aiding Obamacare.
Related: Repeal is dead (for now). But will Obamacare survive?
But each side will have to make concessions in order to shore up the health reform law, Alexander said.
"To get a result, Democrats will have to agree to something -- more flexibility for states -- that some may be reluctant to support. And Republicans will have to agree to something -- additional funding through the Affordable Care Act, that some may be reluctant to support," he said. "That is called a compromise."
The health committee hopes to come to a consensus by the end of next week so Congress can act by the end of the month, Alexander said.