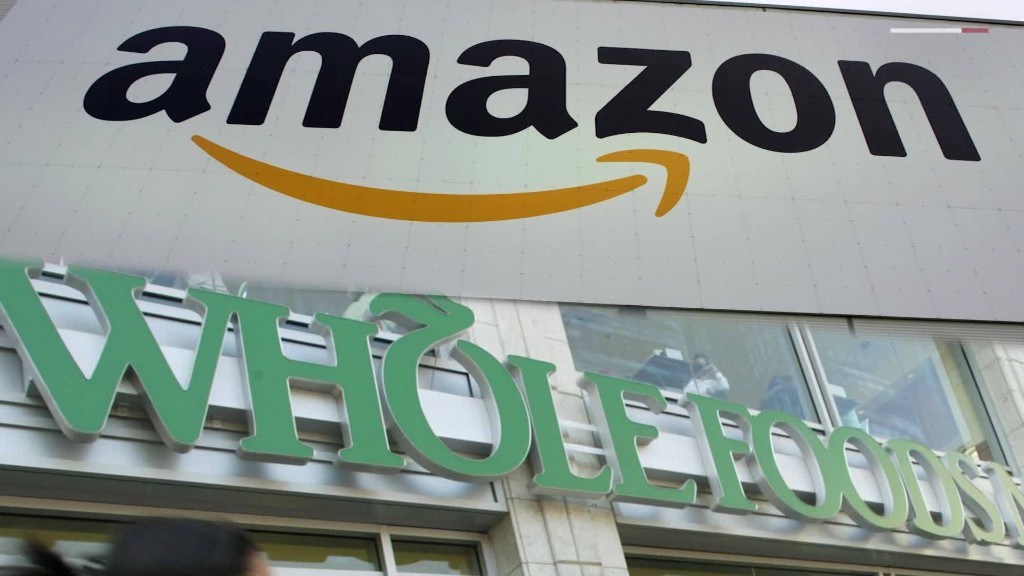 Amazon is continuing its effort to bring its online business into stores.
The department store on Wednesday announced Amazon "smart home spaces" are coming to 10 of its stores in the Los Angeles and Chicago areas, starting in October.
Shoppers will be able to buy Amazon gadgets -- like Kindles and Fire tablets -- accessories and smart home products, such as the Echo speaker at these locations. The dedicated spaces within Kohl's (KSS) are 1,000-square feet and will be staffed by Amazon sales associates.
Related: Alexa has a new friend: Cortana
This is the latest move by Amazon (AMZN) to tout its branded devices inside traditional brick-and-mortar stores. The company's products are also available in its newly-opened Amazon bookstores and at some Whole Foods locations.
To help people set up Amazon smart devices at home -- and encourage them to buy more -- the tech giant previously announced its own version of Best Buy's (BBY) popular Geek Squad service. The online service allows customers to get a free consultation or book appointments for installations of smart gadgets, including Amazon products.
At Kohl's locations, customers can also schedule an Amazon expert to come to their home and install these devices.
Amazon is working hard to move the smart home category forward. Last week, it announced a partnership with Microsoft (MSFT) that would allow their respective voice assistants to communicate with each other in third-party products. The effort could make consumers more likely to adopt smart home products if different voice assistant can work together.