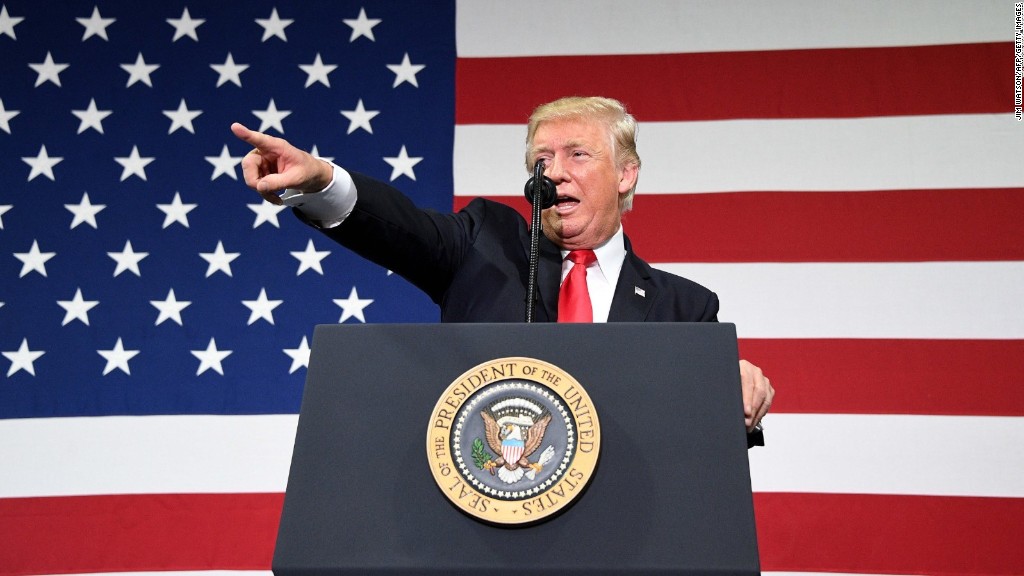 Amazon, Microsoft and Starbucks are getting in on the legal fight to preserve DACA.
The three companies have submitted formal declarations of support for a lawsuit filed Wednesday by 16 state attorneys general. It aims to stop the repeal of the Deferred Action for Children Arrivals program, which allows undocumented immigrants who are brought to the U.S. as children to live, work and study in the U.S. without fear of deportation.
The Trump administration announced Tuesday that it will end the program, but will give Congress a six-month window to pass a legislative fix.
In its statement, Amazon (AMZN) said that at least nine of its employees are DACA recipients, or "Dreamers."
"If these employees lose their status and are deported, Amazon will suffer injury," Ayesha Blackwell-Hawkins, Amazon's senior manager of mobile talent and immigration strategy, said in a signed statement.
Microsoft (MSFT) said it has at least 39 employees who are authorized to work through DACA. That number was first announced by Brad Smith, the company's president, in a blog post published Tuesday that vowed to protect the company's Dreamers in court.
"DACA beneficiaries are working across a range of Microsoft's business divisions, developing the next generations of Microsoft products and services," Martin Shively, a lawyer for Microsoft's U.S. immigration team, said in the company's statement.
Shively said the Dreamers who work at the firm are "an integral part of the fabric of Microsoft's business today."
"While our DACA employees are generally early in their career, their accomplishments, impact in their teams and promise for the future reflect their significant value to the company and our communities," he said.
Related: Mark Zuckerberg uses Facebook Live to protest DACA decision
Starbucks (SBUX) said the company has reimbursed at least 84 employees for biennial fees related to DACA applications, but the number of Dreamers in its employ "is likely substantially more."
"Having DACA partners supports the kind of diverse and creative workplace we seek to create and sustain at Starbucks," Paul Mutty, Starbucks' interim general counsel, said in his statement.
The CEOs of all three companies -- Amazon's Jeff Bezos, Microsoft's Satya Nadella and Starbucks' Kevin Johnson -- all signed a letter to President Trump last week asking him to keep DACA in place.