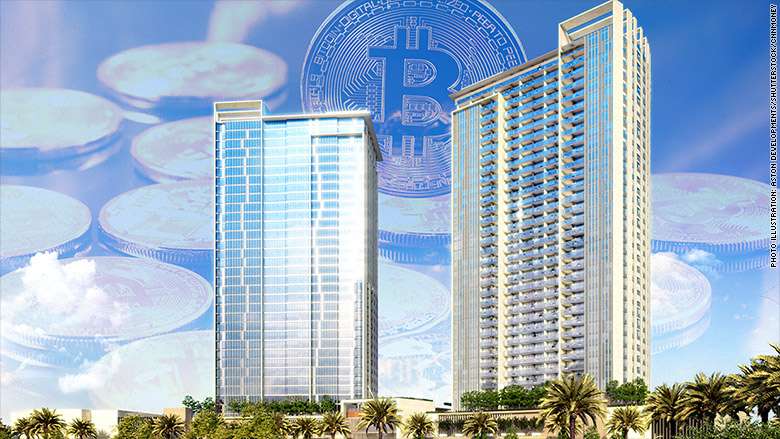 Bitcoin fans are being offered first dibs on 150 apartments in a new Dubai development.
Aston Plaza and Residences is offering studios for 30 bitcoin, and one-bedroom apartments for about 50 bitcoin ($242,000), although the prices may vary because they're pegged to the dollar.
Once a buyer decides to go ahead with the purchase online the bitcoin price is fixed for 15 minutes.
Michelle Mone, a British lingerie entrepreneur and partner in the project, said more apartments would be offered in October for people interested in buying in conventional currency.
"We want to give an opportunity to the bitcoin world," she told CNNMoney. "It's a good way for bitcoin users to trade in their bitcoin into bricks and mortar."
The development in the Dubai Science Park consists of two towers, a swimming complex, an outdoor cinema and a shopping mall. Buyers can also pay with bitcoin for interior design.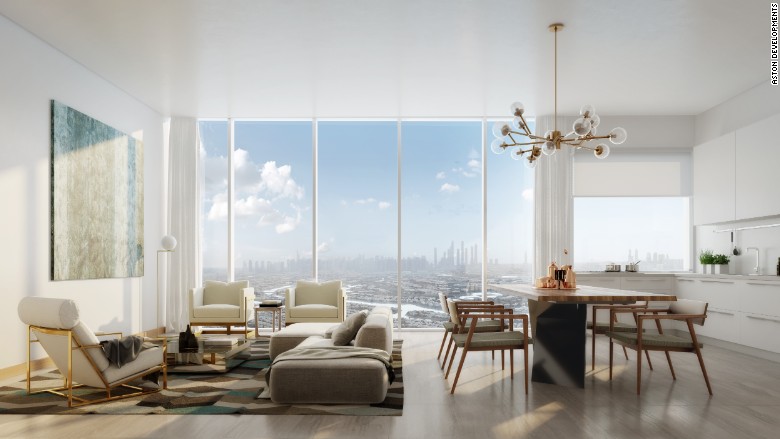 Related: Bitcoin prices are soaring under Trump
One bitcoin is now worth just over $4,600. It has more than quadrupled since the start of the year.
But Mone said the developer won't be holding onto any bitcoin once a sale is made.
"We're not in the currency trading market, we're in the development market... so as soon as someone buys in bitcoin we convert into dollars so the development is not at risk at all," she said.
BitPay, which provides bitcoin payment services, will process the transactions.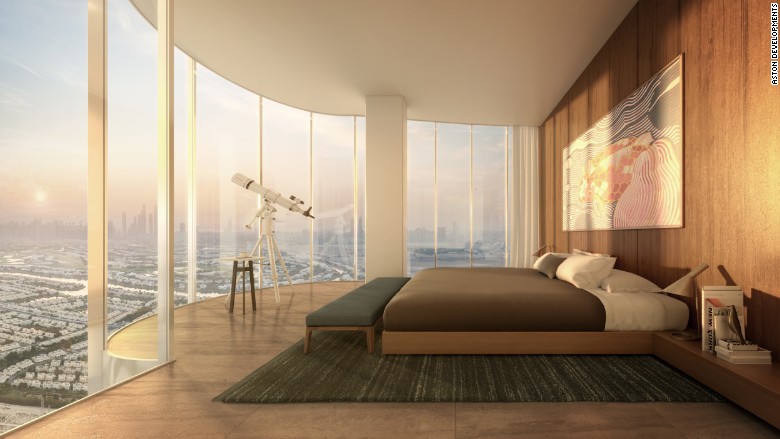 Mone said 432 apartments in the development have already sold off-plan for conventional money. The project is scheduled to be completed by September 2019.
There are 1,130 apartments in total and Bitcoin users will still be able to purchase with the digital currency after the initial 150 are sold.