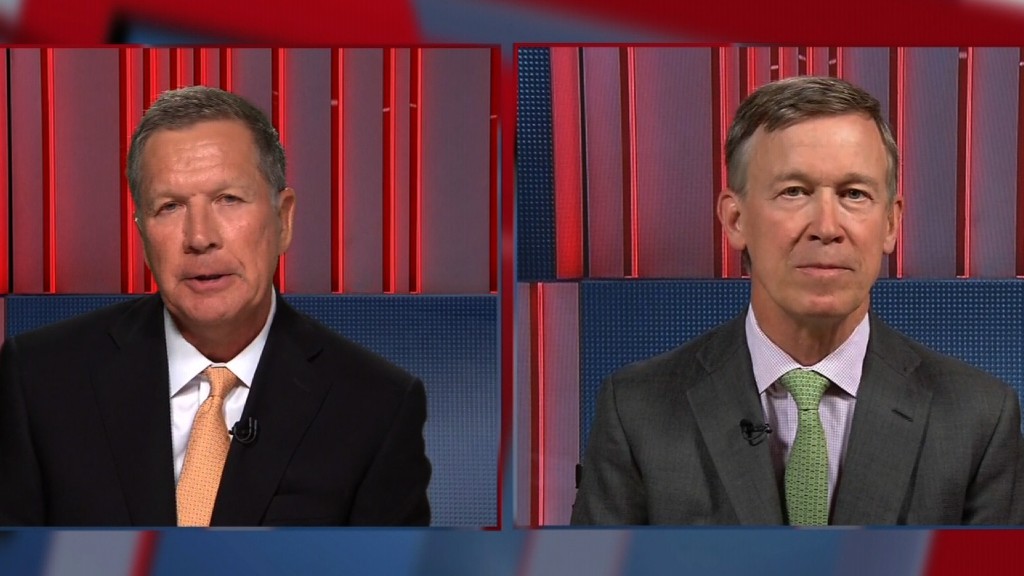 One insurer's decision has thrown Obamacare into chaos again.
More than 70,000 Virginians in 48 counties and 15 cities are at risk of having no choices on their Obamacare exchanges next year after insurer Optima Health announced it was scaling back its participation in the state. That's nearly one in five of the state's residents enrolled in Obamacare policies this year.
The move opens up a new gaping hole in Obamacare coverage that had been closed last month.
At one point, about 92,000 people in more than 80 counties across the nation were at risk of having no insurers for 2018 after several carriers, particularly Anthem (ANTM), bailed on the health reform law, according to the Kaiser Family Foundation. But other carriers, notably Centene (CNC) and CareSource, stepped in to provide coverage.
Related: Trump slashes Obamacare advertising by 90%
Optima pointed to the earlier withdrawal of Anthem, Aetna (AET)and UnitedHealthcare (UNH) from the Virginia market in its announcement. Also, it cited the uncertainty in Washington D.C.
A division of Sentara Healthcare, Optima will continue to provide coverage mainly where Sentara has hospitals and physicians. It is also raising rates, though the majority of its enrollees won't feel it since they receive federal subsidies. However, the 30% who don't qualify for assistance will see their premiums skyrocket nearly 82% on average.
Until recently, Virginia had a relatively robust and healthy Obamacare market. However some areas have gone from three carriers this year to none for next year, said Ken Schrad, spokesman for the state Bureau of Insurance. The agency is hoping to entice another carrier to step in.
"The situation remains fluid and the Bureau of Insurance is in serious ongoing discussions with potential carriers to try to fill the gaps for those localities of Virginia, while monitoring developments at both the federal and state level," he said.
Related: Three things Congress could do to quickly stabilize Obamacare
Virginia officials, however, don't have much time. Carriers have until Sept. 27 to sign contracts, locking them into participating for 2018.
Meanwhile, Virginia insurers have also revised their rate requests to assume that a key set of Obamacare subsidies -- cost-sharing reduction payments that lower deductibles and co-pays -- would not be paid. President Trump is funding these subsidies on a month-to-month basis and has threatened to cut them off.
Some insurers have jacked up their requests substantially. Piedmont Community Healthcare is now asking for an average increase of 42.2%, up from just under 10% initially. Optima is requesting an average hike of 82%, instead of 9.8%.
For other carriers, the change is not that significant. Cigna's revised request is for 46.7%, up from 44.7%.
Insurers had until Tuesday to submit revised rate filings. State officials have until Sept. 20 to approve the premiums.