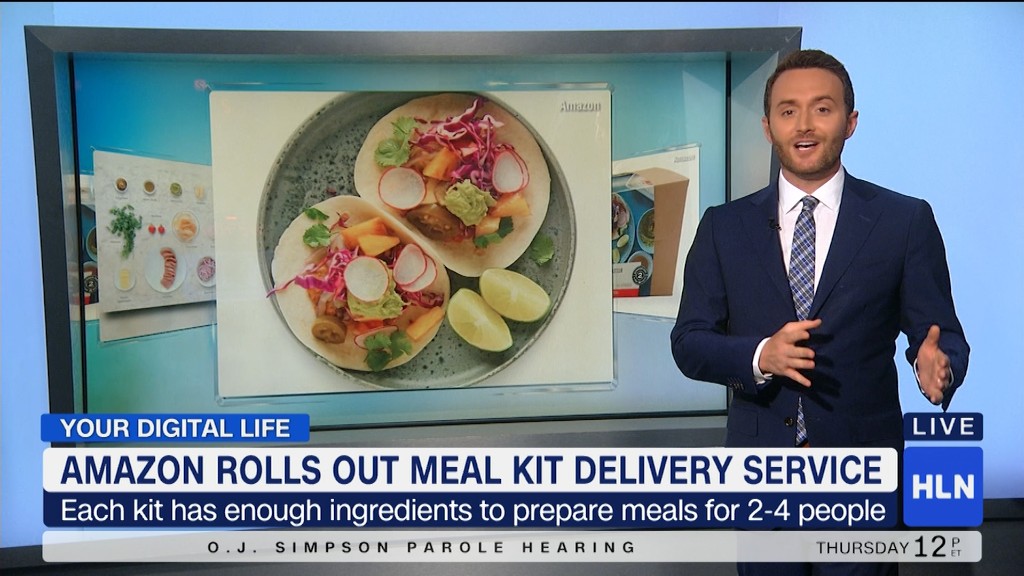 Grocery giant Kroger reported sluggish sales growth and a slight drop in profits Friday. Its stock sank as investors remain concerned about lower food prices and the growing threat from Amazon and Walmart.
Kroger (KR), which also owns the Ralphs, Harris Teeter and Fry's chains of supermarkets, has nearly 2,800 stores in 35 states and Washington, DC. It is clearly a leader in the industry.
But deeper pocketed competitors like Walmart (WMT) and Amazon (AMZN), which just completed the purchase of Whole Foods, are stepping up their grocery game.
The German-based chains Aldi and Lidi pose a threat too. Both have boosted their presence in the U.S.
The increased competition from these rivals -- coupled with continued low prices for food and many other supermarket staples (avocados notwithstanding) -- are a big reason why Kroger's sales have been hurt.
Kroger's total sales rose just 3.9% in its second quarter. And same-store sales, which measure the performance at supermarkets open at least one year, were up just 0.7%. Shares fell 6% Friday on the news.
What's more, Kroger expects anemic sales going forward, too. It said same-store sales would likely rise only 0.5% to 1% for the rest of the year.
Related: Amazon waging the war for retail
Kroger recognizes that it must keep prices low to entice shoppers, especially now that Jeff Bezos and Amazon are trying to rid Whole Foods of its overpriced, "Whole Paycheck" image.
This was a key line from Kroger CEO Rodney McMullen in the earnings release. He noted that "our customers' price perception is excellent and continues to improve. We have and always will put the customer first in all we do."
My translation: Bring it Amazon and Walmart! You too, Aldi and Lidi. Our prices are low already and can get even lower.
Kroger did tout strong digital sales growth. Online shopping sales more than doubled. But digital remains relatively small and doesn't move the needle.
Plus, the acquisition of Whole Foods by Amazon shows that Bezos clearly still recognizes the value in physical grocery stores.
Related: Grocers clobbered by Walmart
Not everyone wants to buy food online from places like Fresh Direct and Instacart or get meal kits delivered from Blue Apron (APRN).
Kroger did not mention whether or not it would be helped or hurt by the impact of Hurricanes Harvey and Irma though. The company has many stores in Texas and Florida.
It's possible that a rush to buy groceries by consumers impacted by the storms could boost Kroger's sales. However, food shortages and damages or closures to stores may hurt Kroger. We just have to wait and see.
What is certain though is that it's a great time to be a shopper at grocery stores like Kroger.
But an investor? Not so much. Kroger's stock is now down nearly 40% this year.