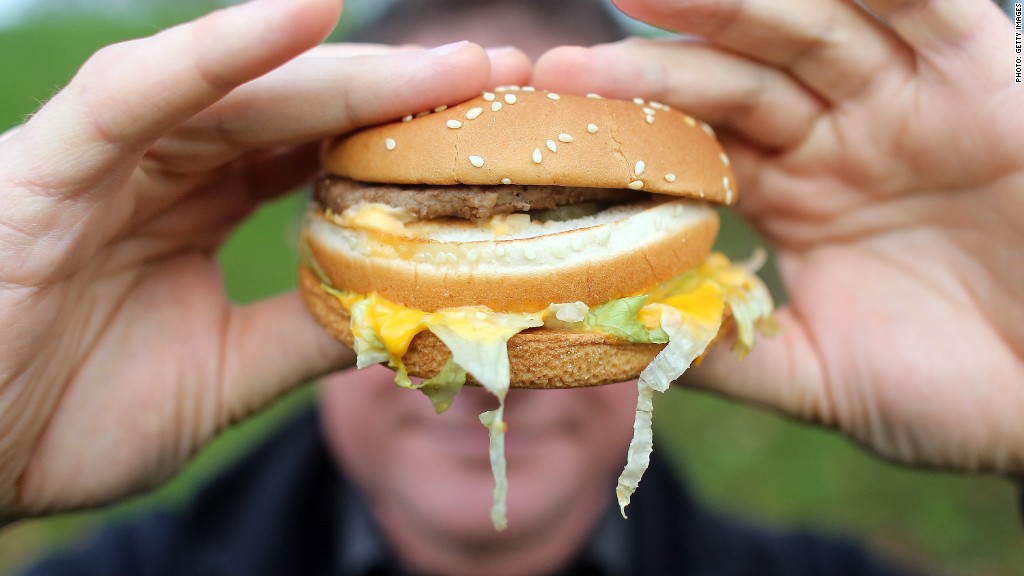 Chili's is done with food fads.
The chain of casual restaurants has decided to cut its menu by 40% later this month, renewing its focus on classics like burgers.
"No restaurant can be everything to everyone," Chili's President Kelli Valade said in a statement. "So, by eliminating 40 percent of our menu, we've reinvested in meatier burgers, ribs and fajitas -- the items that we've always been known for."
The new 75-item menu will debut September 18. The restaurant's current menu offers 125 different dishes.
Higher-ups are still deciding exactly which items to drop. So far, the restaurant has announced only two appetizers and one entree that will go: the Crispy Asparagus, Buffalo Fried Cauliflower and Mango Tilapia.
"Over the years, like many bar and grill chains, Chili's chased consumer trends, expanded the menu and tried to be all things to all guests, therefore compromising execution and resulting in a fuzzy food reputation," Chili's said in its release.
That may mean more creative offerings are on the chopping block.
Chili's is owned by Dallas-based company Brinker International, which also owns the Maggiano's chain of Italian restaurants. There are more than 1,600 Chili's locations around the world.
Related: Chipotle is still struggling, and queso may not save it
In recent years, the fast-casual dining craze has disrupted more traditional sit-down restaurants. Many felt they needed to add healthier fare to keep up with diners' tastes. Chili's rolled out a section of its menu devoted to dishes with fewer than 750 calories in 2012 (it's now down to fewer than 610 calories) and added flatbreads in 2013.
But it hasn't been enough to keep hungry customers coming in.
Chili's restaurants have seen traffic dip in the past year, according to Brinker International's most recent earnings report.
The company also mentioned that the high price of avocados was offsetting good deals on beef and poultry.
That may mean that items like the California Grilled Chicken Flatbread (topped with avocado slices) and the Bacon Avocado Chicken Sandwich could be among the first to go.