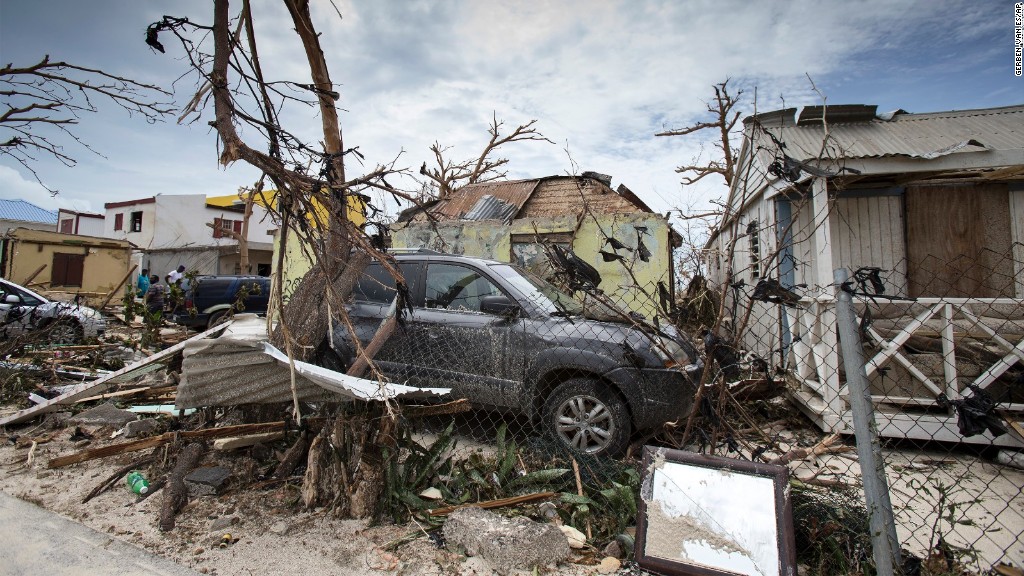 Apple is pledging another $5 million for hurricane relief.
The company said Friday that it's giving the donation to the "Hand in Hand" drive, an ongoing fundraiser that will divvy up funds between several organizations. The goal is to help victims of Hurricane Harvey -- which clobbered the Gulf Coat two weeks ago -- and Hurricane Irma, an even more powerful storm that is barreling towards Florida.
Apple also said Friday that it will allow its customers to donate directly to the cause.
"Starting this weekend, anyone with an iPhone, iPad, Mac or PC running iTunes can donate directly through the App Store and iTunes," the company said in a statement.
Related: Businesses donate over $160 million to Harvey relief efforts
Apple says it donated another $3 million to the Red Cross after Harvey. Apple employees and customers have given another $2 million to that organization, a spokesperson said Friday.
"Hand in Hand" has been collecting donations since Harvey flooded Houston, and organizers are planning to host a star-studded telethon on September 12.
The fund's initial primary backers were Verizon (VZ) and the Michael & Susan Dell Foundation. Michael Dell, a Houston native, has given $5 million to the fund. Verizon will be running a call center for the drive, and it has given $2.5 million to "Hand in Hand," according to a press release.
The telethon will air live coast-to-coast on several networks, including ABC, CBS, FOX, NBC and HBO. (HBO, like CNN, is owned by Time Warner.)
Among the big-name stars expected to appear on the broadcast will include Beyoncé, Oprah, Jon Stewart, Steven Colbert, Drake and George Clooney. The event will also feature a performance from country music star George Strait, along with "special guests."