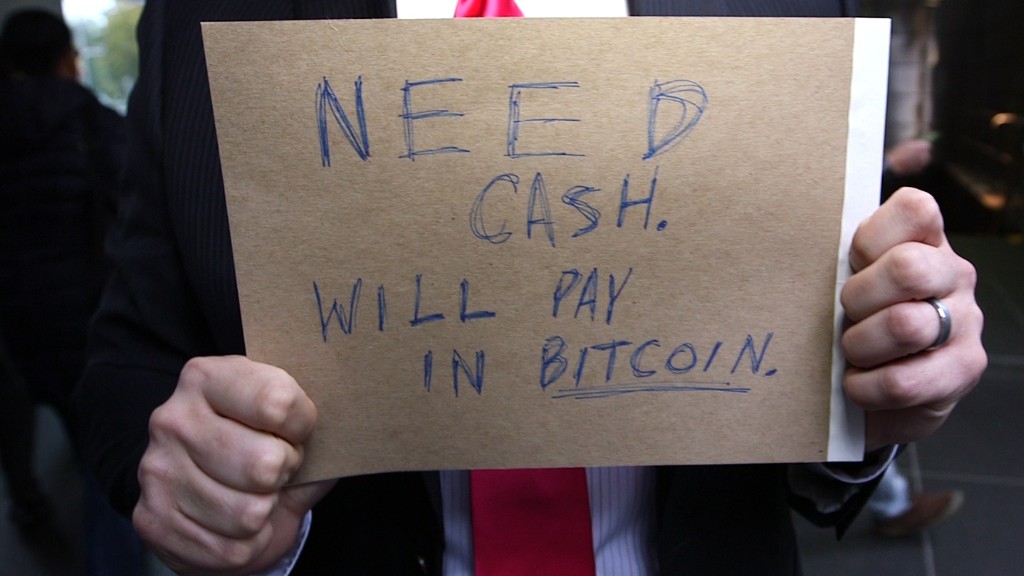 JPMorgan Chase CEO Jamie Dimon did not mince words when asked about the popularity of virtual currency bitcoin.
Dimon said at an investment conference that the digital currency was a "fraud" and that his firm would fire anyone at the bank that traded it "in a second."
Dimon, speaking at a Barclays investment conference Tuesday, said he supported blockchain technology for tracking payments but that trading bitcoin itself was against the bank's rules. He added that bitcoin was "stupid" and "far too dangerous."
Bitcoin prices fell slightly -- about 2% -- on Tuesday following Dimon's remarks. But the price of one bitcoin is still up an astonishing 335% this year. One bitcoin is currently worth about $4,115.
Dimon warned that bitcoin prices will remain very volatile and could be hurt if countries crack down on their use, as China has recently done.
In fact, the price of a bitcoin has fallen about 10% in the past week on worries about more regulations in China.
"It won't end well," Dimon said, adding that "they will eventually blow up. It's a fraud."
Dimon also alluded to the fact that bitcoins have been associated with criminal activities as well.
He said there could be a market for bitcoins if you were dealing with North Korea, which has reportedly asked for bitcoin as a ransom payment during several cyberattacks, or drug dealers in Venezuela and Ecuador.
Speaking later in the day at a different event, the Delivering Alpha conference, Dimon joked that just because prices were going up now didn't mean they would do so forever. People need to be careful, he said.
"My daughter bought some bitcoin and it went up and she thinks she's a genius now," Dimon joked.
CNNMoney's Matt Egan contributed to this story.