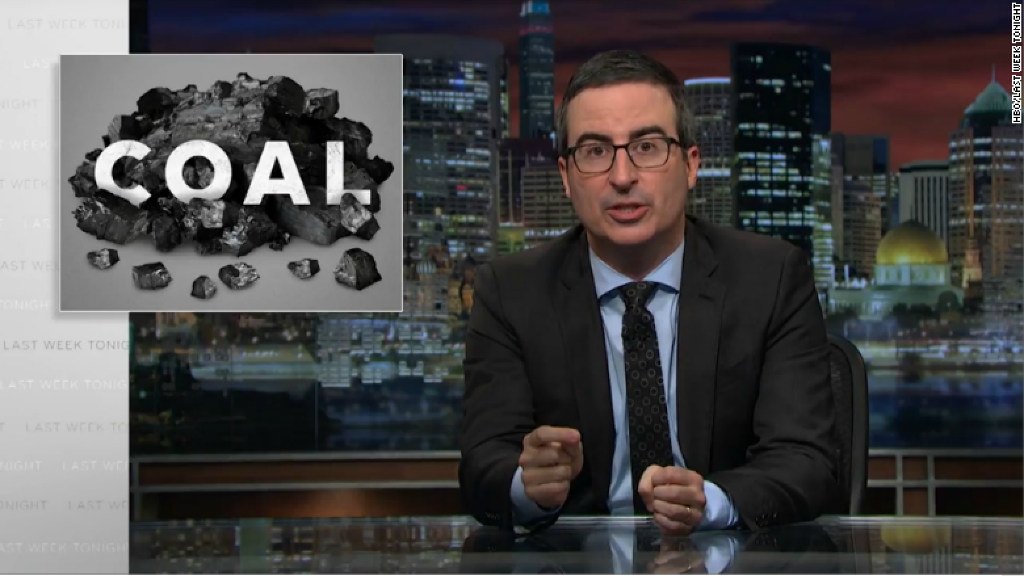 It looks like John Oliver will keep his viewers entertained until the next presidential election.
HBO has renewed "Last Week Tonight" for three more seasons, the network announced on Tuesday. That means Oliver will be on air through 2020, with each season consisting of 30 episodes.
"We are thrilled to have John Oliver as an integral part of the HBO family and to continue to share his comedic brilliance with the world," Casey Bloys, president of HBO Programming, said in a statement.
Oliver issued his own statement, echoing some of Bloys' sentiments about the news.
"We're very grateful to Richard Plepler, Casey and everyone at HBO for letting us continue to do whatever it is we actually do," Oliver said. "And finally: We'd also like to thank our staff for all their hard work. We're incredibly proud of all of you, and rather than tell you that to your face, we'd like to do it in the cold, dispassionate form of a press release."
The pick-up comes on the heels of an announcement that Bill Maher's HBO talk show "Real Time" will be renewed until 2020.
"Last Week Tonight" has garnered critical praise and a fair share of accolades, including eight Primetime Emmy nominations for this month's award ceremony.
Oliver was recently hit with a defamation lawsuit by Robert Murray, the CEO of one of America's largest coal companies, over a segment in which the host railed against President Trump's attempt to bring back the coal industry. The suit named Oliver, the show's production company, his senior news producer Charles Wilson, HBO and Time Warner (which also owns CNN).
Related: John Oliver sued by coal CEO claiming 'character assassination'
The lawsuit claims that in a June 18 episode, Oliver executed a "ruthless character assassination" designed to boost TV ratings and hurt Murray's mining company regarding.
"Last Week Tonight" won Outstanding Variety Talk Series at last year's Primetime Emmy Awards and is nominated once again in the category at this year's awards that takes place on Sunday.