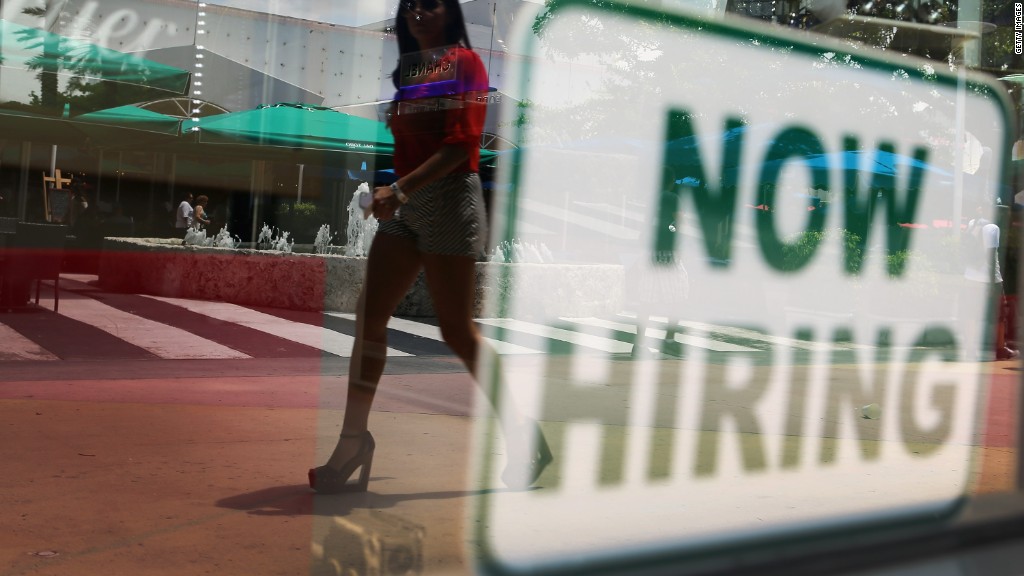 If you need a job, there are millions open right now.
Job openings in the United States reached a record high in July at 6.17 million, according to Labor Department data published Tuesday.
Employers continue to struggle with finding workers to fill all the open positions.
Job openings have been rising for years, but this most recent report comes on the heels of President Trump's decision to end DACA, or the Deferred Action Childhood Arrivals program created by President Obama.
One of the White House's key arguments for ending the program, and potentially deporting roughly 800,000 young immigrants, is that it allegedly takes jobs away from young Americans.
"I think that it's a known fact that there are over 4 million unemployed Americans in the same age group as those that are DACA recipients," said White House Press Secretary Sarah Sanders on September 5, noting that 950,000 African Americans and 870,000 Hispanics in the same age group as DACA recipients were unemployed. "Those are large groups of people that are unemployed that could possibly have those jobs."
Some economists say that line of thinking is misguided.
Related: U.S. economy adds 156,000 jobs in August
"The rhetoric from the Trump Administration isn't matching the reality of this labor market," says Chris Rupkey, chief financial economist at MUFG Union Bank. "Any measures that try and cut back on immigration would be problematic for an economy that's running at full employment and is actually running out of workers."
Such a high number of job openings is a mix of good and bad news. The good: Employers are hiring. When the Great Recession was at its worst in 2009, job openings fell to 2.2 million, an all-time low.
The bad: Employers can't find anyone. From farms to construction sites to small businesses, employers report mass shortages of workers, surveys show. Many experts say unemployed Americans don't have the skills needed. Others argue that employers aren't willing to pay up and offer higher wages to attract better workers.
To help fill the gap, employers have relied on foreign-born workers for years as millions of Baby Boomers retire. Last year, there were 27 million foreign-born workers in the United States, according to the Labor Department.
Job openings cut across American industries in July. Manufacturing had nearly 400,000 openings; construction 232,000; education and health 1.1 million; finance and insurance 270,000; retail 625,000.
"The demand for labor is there but finding willing and skillful warm bodies to fill them remains a challenge," says Peter Boockvar, chief market strategist at the Lindsey Group, an investment firm.