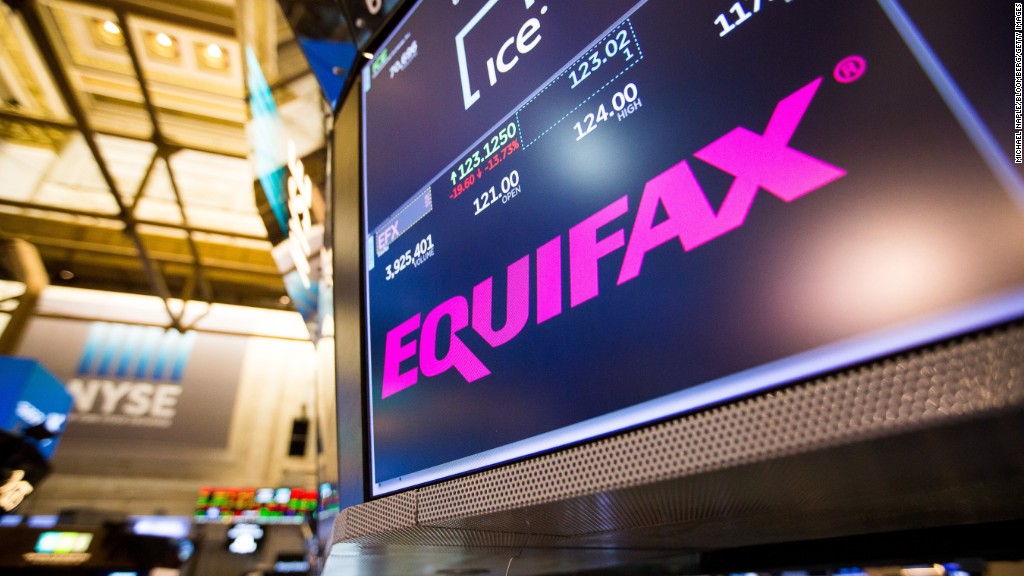 The apology from Equifax CEO in USA Today about the company's massive cybersecurity breach wasn't enough to satisfy Senator Mark Warner.
The Democrat from Virginia said in a letter to the Federal Trade Commission Wednesday that he wants the FTC to investigate the issue.
"The American people deserve to know that their government is serious about learning from and responding to this truly concerning incident, and that it is taking all appropriate steps to help ensure it cannot happen again," Warner wrote.
Shares of Equifax (EFX) plunged 15% Wednesday following the release of Warner's letter mid-afternoon. The crisis is clearly not over. Not by a long shot. The stock dipped below the $100 level for the first time since February 2016.
Equifax's stock is now down 30% since the company first revealed the data breach, which exposed sensitive personal information of 143 million Americans, last Friday.
Related: Equifax turned hack into a PR disaster
Equifax CEO Richard Smith wrote in an op-ed piece in USA Today late Tuesday that the breach was "the most humbling moment" in Equifax's history and that Equifax is "devoting extraordinary resources to make sure this kind of incident doesn't happen again."
But Smith did not address the fact that three Equifax executives, including its chief financial officer, sold nearly $2 million in shares in August -- just after Equifax learned of the security breach but weeks before it decided to tell consumers and investors.
Warner wrote in his letter that Equifax's actions after disclosing the hack "also raise serious concerns about the company's data security practices."
Legal problems may continue to mount for Equifax. The attorney general of Massachusetts has already announced plans to file a lawsuit against the company. Several members of Congress have called for hearings as well.
Related: What is a credit freeze and should you do it if you're worried about Equifax?
The data breach has the potential to be a nightmare for consumers, not just in the U.S. but also places like Canada and the U.K. where Equifax does business as well.
People who are worried about their credit information being compromised and potential identity theft have been urged to contact Equifax as well as rival rating agencies TransUnion and Experian to get their credit frozen, or at the very least, monitored.
Equifax was not immediately available for comment about Warner's letter and the slide in the stock price.