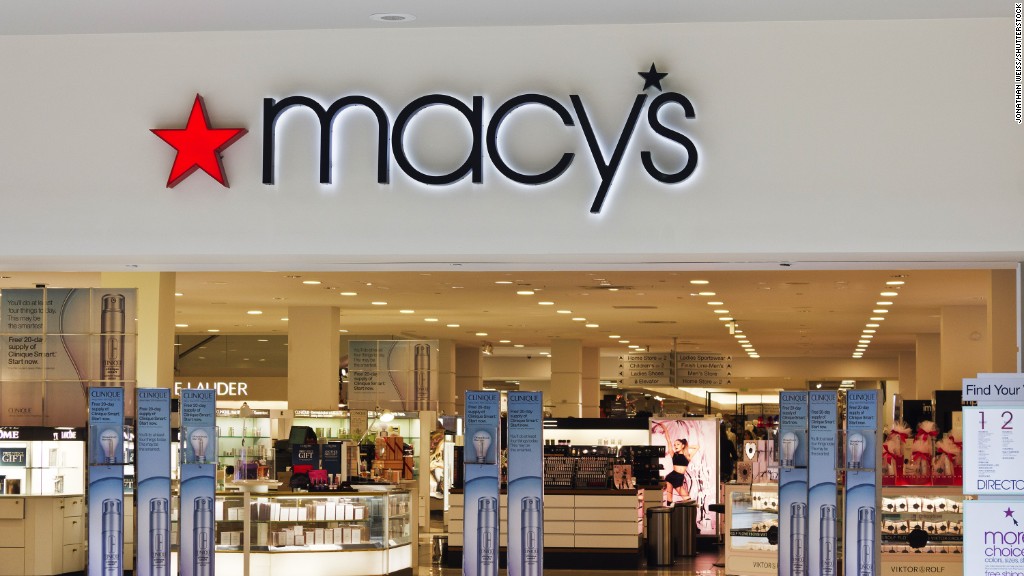 Nordstrom has a bold new idea for how to reinvent itself: a store with personal stylists and booze, but no merchandise.
The unusual store concept, called Nordstrom Local, is already unnerving Wall Street, which tends to focus on the short-term. Nordstrom shares fell on Monday after the struggling retailer detailed the new store, slated to open next month.
Soon, Nordstrom may not have to worry about Wall Street.
The Nordstrom family is nearing a deal to team up with private-equity firm Leonard Green to bring the company private, sources told CNBC. That news allowed Nordstrom (JWN) shares to rebound on Wednesday when they climbed 6%.
Nordstrom and the family both declined to comment.
The Nordstrom family, which controls nearly one-third of the retailer, announced in June it's exploring a go-private deal.
Going private could give Nordstrom the freedom to try more out-of-the-box ideas to reshape its business as traditional brick-and-mortar retailers like Macy's (M) and JCPenney (JCP) continue to flounder.
Earlier this month, Gap (GPS) announced plans to close about 200 underperforming Gap and Banana Republic stores.
The industry has been slammed by the one-two punch of customers flocking to online shopping from the likes of Amazon and fast fashion from Zara, H&M and others.
It's "likely" Nordstrom secures a buyout because the company is on "solid footing despite the difficult retail backdrop," Oliver Chen, a retail analyst for Cowen & Co., wrote in a research report. He predicted a deal in the low $50-range is possible. Nordstrom stock hit nearly $48 on Wednesday.
Related: Billionaire warns about stock market bubble
That's why Nordstrom is experimenting with a new store concept that would be vastly smaller than its current locations. Nordstrom Local, set to open next month in West Hollywood, California, will feature services like free personal stylists, alterations, manicures, food, wine and espressos.
But unlike traditional stores, the Nordstrom location won't have any dedicated inventory. Instead, personal stylists will transfer merchandise for customers from other stores. Items can be hand-delivered to a customer's car through curbside pickup.
Chen, the Cowen & Co. analyst, praised the Nordstrom Local idea as a "bold and exciting attempt" to address dramatic changes in shopping.
"The future is about recreating a store experience that back-solves for what customers want and need," Chen wrote.
Other retailers have experimented with stores without inventory, including men's clothing company Bonobos, which was acquired this year by Walmart (WMT).
Of course, going private is hardly a guarantee of success, especially because it would involve saddling a struggling company with extra debt. Payless ShoeSource and Gymboree filed for bankruptcy this year after private-equity firms failed to resurrect their businesses.
James Coulter, founding partner at private-equity firm TPG, believes retailers need to adapt very quickly to a landscape profoundly altered by e-commerce and fast fashion.
"Retail isn't going away," Coulter said on Tuesday from the CNBC Institutional Investor Delivering Alpha Conference.
Coulter, whose firm took J. Crew private in 2010, compared it with how traditional airlines had to adapt to discount airlines.
"Everyone thought it was the death of the airline business when Southwest showed up," Coulter said.