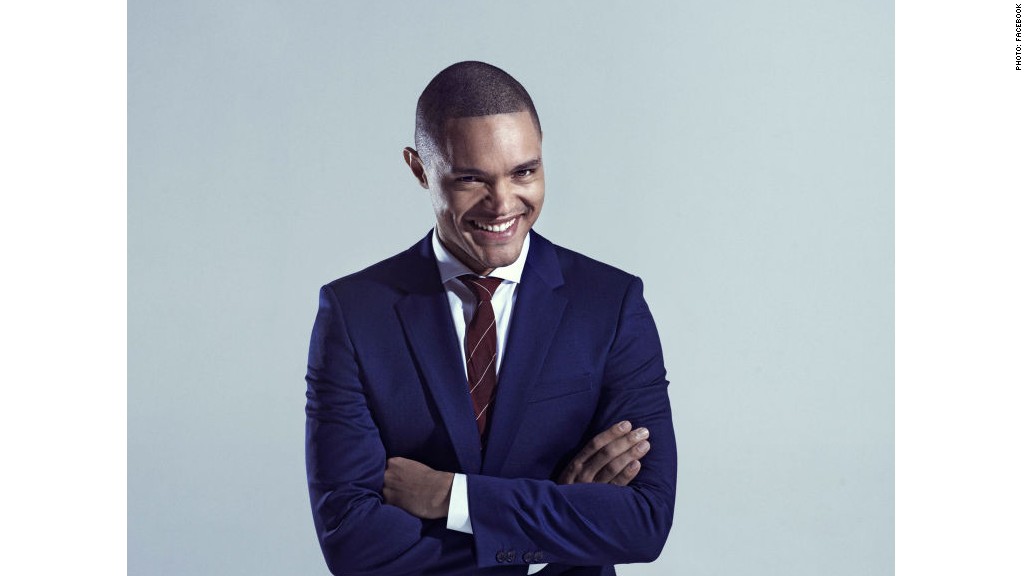 Comedy Central is committing to "The Daily Show" host Trevor Noah in a big way -- handing him a five-year contract extension.
Noah and the cable network celebrated the new deal on Thursday. It will keep him behind the "Daily Show" desk through 2022, well past the next presidential election.
"I'm thrilled to be continuing this amazing journey with both fans of 'The Daily Show' and Comedy Central," Noah said in a statement. "It's really exciting to renew this contract for either five more years or until Kim Jong Un annihilates us all -- whichever one comes first."
As part of the new deal, Noah will host and produce "annual, year-end, 'Daily Show specials,' beginning this year," Comedy Central said.
When Noah took over for Jon Stewart two years ago, there was ample speculation about whether viewers would embrace or reject him. Stewart, after all, was a late-night legend.
The transition was bumpy at times. But the show's producers have gradually reshaped the show around Noah's strengths. And many TV critics say he found his voice partly through nightly coverage of the campaign and the first months of President Trump's administration.
Viacom, which owns Comedy Central, has touted Noah's ratings gains, especially among young people.
"The Daily Show" has been averaging 1.3 million total viewers this season, which places Noah behind most of his network TV competitors, but ahead of rival cable shows like TBS's "Conan."
Noah has also had his share of "viral" moments -- like an interview last December with conservative commentator Tomi Lahren.
Viacom CEO Bob Bakish went out of his way to praise Noah at an investor event earlier this week.
"Every sequential month, including in August, is his most watched month," Bakish said. "He now has the largest audience of millennials in late-night TV against everybody."
Bakish added: "Jon Stewart was on the network for 18 years. Jon Stewart did not become Jon Stewart in one year. Trevor is in a very good path."
He also said the network is preparing to launch Jordan Klepper's 11:30 show, a companion to "The Daily Show," later this month. "The Opposition" is set to premiere on September 25.
Noah is just the latest late night host to re-up for the long-term.
Thursday's announcement closely followed HBO's renewal of "Last Week Tonight with John Oliver" through 2020. HBO also recently renewed "Real Time with Bill Maher" through 2020.