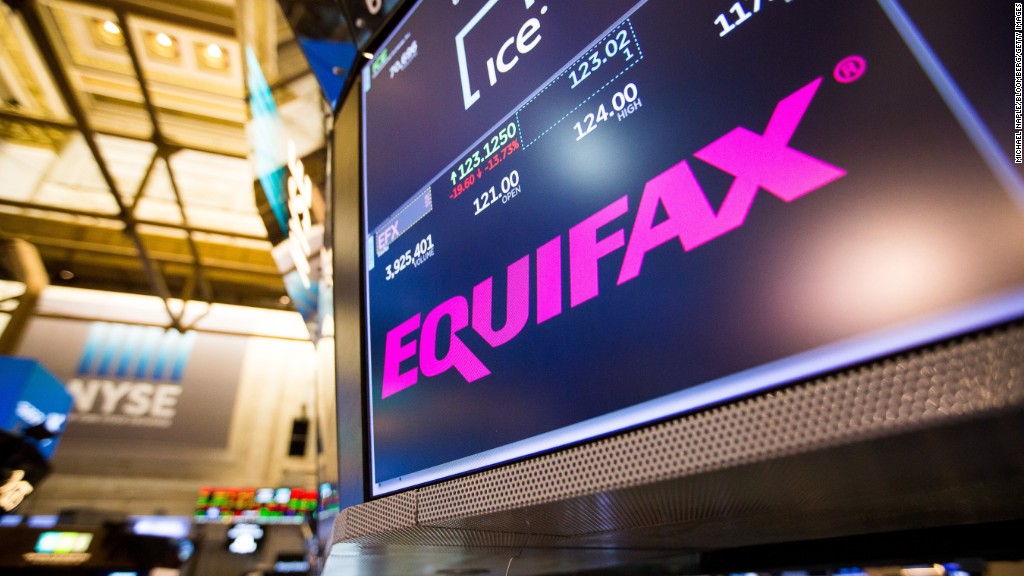 Millions of consumers may be furious at Equifax after the massive hack, but few have heard of Richard F. Smith.
As the company's CEO for the last 12 years, he's presided over massive growth in revenue, profit and share price. As a result, the 57-year old executive has netted a staggering $68.9 million by selling Equifax shares just since the start of 2016, according to filings by the company.
Smith, who goes by Rick, was tapped as CEO of Equifax (EFX) in September 2005. He had previously worked at the insurance arm of General Electric (GE), itself a low-profile part of that well-known company where he had worked for two decades.
Equifax has prospered quietly under his leadership. Annual revenue and profit essentially tripled during his tenure. The stock has done even better, soaring 332% before its recent plunge following news of the hack.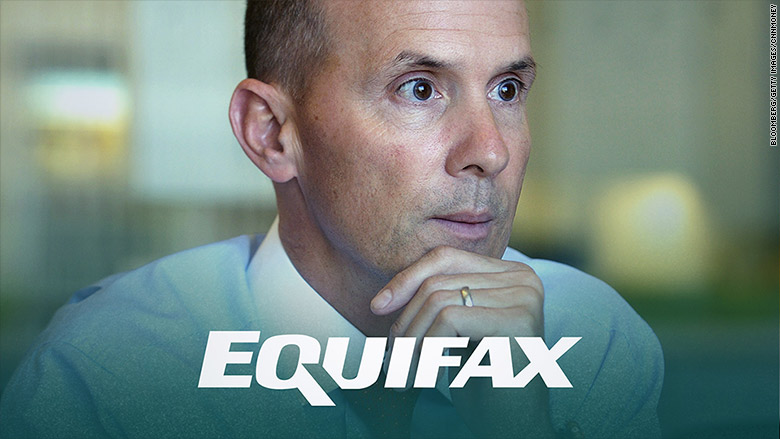 The credit scoring giant now at the center of a public relations debacle has been quietly collecting financial histories of hundreds of millions of people for decades.
Smith received 633,427 shares of Equifax stock since the start of 2016, through straight stock awards and by exercising stock options, according to a CNN Money analysis. He sold 679,268 shares during the same time, meaning that he reduced his overall holdings by 45,841 shares.
Related: Equifax turned its hack into a public relations catastrophe
His remaining 285,000 shares are still worth about $28 million.
Equifax shares have lost nearly a third of their value since the hack that exposed the sensitive financial information of at least 143 million American consumers was revealed late Thursday. That cost Smith nearly $13 million in the value of his remaining holdings.
CEOs who aren't company founders often sell shares once they vest, instead of than adding to their holdings, according to Courtney Yu, associate director of research at Equilar, which tracks executive compensation.
About two thirds of the shares Smith received were by exercising stock options. He paid a total of $15.4 million to exercise those options, or an average of about $36 a share for shares worth more than three times as much. He also received 203,427 shares at no cost in stock grants or restricted stock awards.
Related: What to do if your identity was stolen after the Equifax breach
Smith's stock sales since the start of 2016 brought in $84.3 million all told, leaving him with a roughly $70 million profit.
His reported income since he joined the company in late 2005 only comes to about $122 million, according to company filings. About $16 million of that was straight salary, or about $1.5 million a year, and $24.3 million was in non-stock compensation. Like many executives, most of his pay package has been in the form of stock and stock options.
But the details of his stock sales show he's actually earned a lot more from stock sales than is reflected in those filings. That's because Equifax, and all other public companies, use a complicated formula to estimate the future value of stock grants and options that its top executives receive.
Equifax did not respond to a request for comment about Smith's stock sales or his compensation.