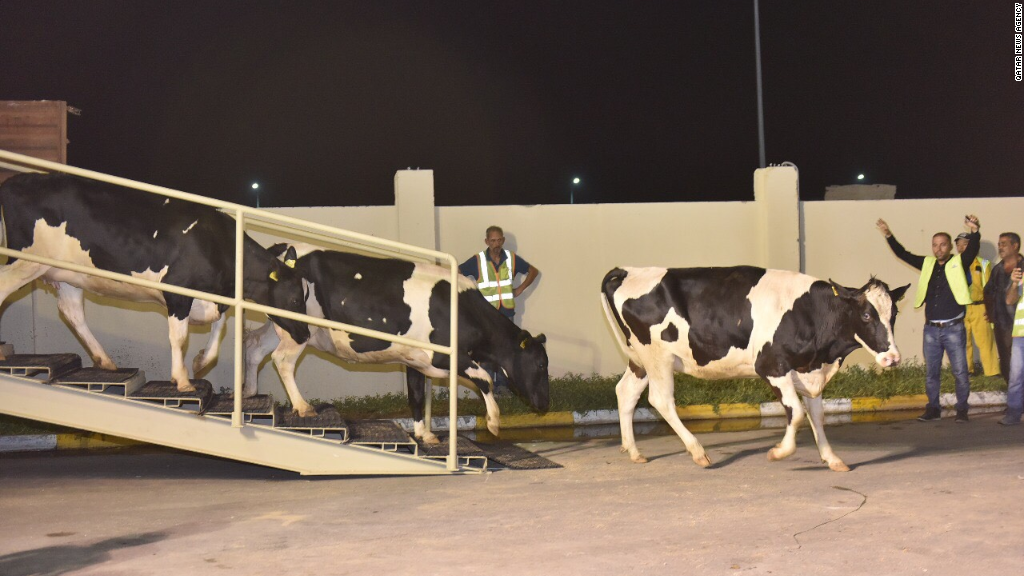 Three months after it was cast into unprecedented isolation by its neighbors, Qatar is counting the economic cost.
The gas-rich nation burned through $38.5 billion of its vast financial reserves in June and July, ratings agency Moody's estimated this week. And there's no sign of the dispute being resolved any time soon.
"In the short term, we expect tensions to persist, quite possibly to escalate," Moody's said in a report on Wednesday. "The severity of the dispute is unprecedented."
On June 5, Saudi Arabia, United Arab Emirates, Bahrain and Egypt cut all diplomatic and transport links with Qatar, accusing it of supporting terrorism. Qatar denies the accusations.
Qatar had in the past relied heavily on Saudi Arabia and the United Arab Emirates for much its imports, including a third of its food supply. It also imported most of its construction materials from the two countries.
Now it has to rely on alternative sources such as Turkey and Iran, paying more for food and medicine.
Pressure on currency and banks
The crisis has put pressure on the Qatari currency, and the country has been forced to dip into its reserves to maintain the riyal's value against the dollar.
"The exchange rate has experienced significantly increased volatility since June," said Alexander Kuptsikevich, an analyst at FxPro. "The continuation of the diplomatic crisis causes doubts regarding how capable the authorities will be in terms of maintaining the existing course in the foreseeable future."
Qatar has also been pumping money into its banks to compensate for sizable capital outflows in June and July.
Moody's estimated that about $30 billion left the banking system in those months, with more likely to follow.
Qatar's finance ministry did not immediately respond to a request for comment.
Related: Qatar wants monetary compensation for Arab embargo
Still, Qatar has deep pockets thanks to its energy wealth.
It's already the world's leading exporter of liquified natural gas, accounting for about 30% of global demand.
Japan, South Korea and India are among its biggest customers.
Related: Qatar flaunts gas strength with plans to boost output
"The risk of further escalation remains, although it may be mitigated by Qatar's network of alliances and its importance in global LNG markets," ratings agency Fitch said in a report late last month.
And the International Monetary Fund appears untroubled. After a visit to Doha last month, the IMF said Qatar was "adjusting to the shock" and the banking system "remains sound, with high asset quality and strong capitalization."
But it sounded a note of caution about the impact of a prolonged dispute.
"Over the longer term, the diplomatic rift could weaken confidence and reduce investment and growth, both in Qatar and possibly in other [Gulf Cooperation Council] countries as well."
--Tuqa Khalid contributed to this report.