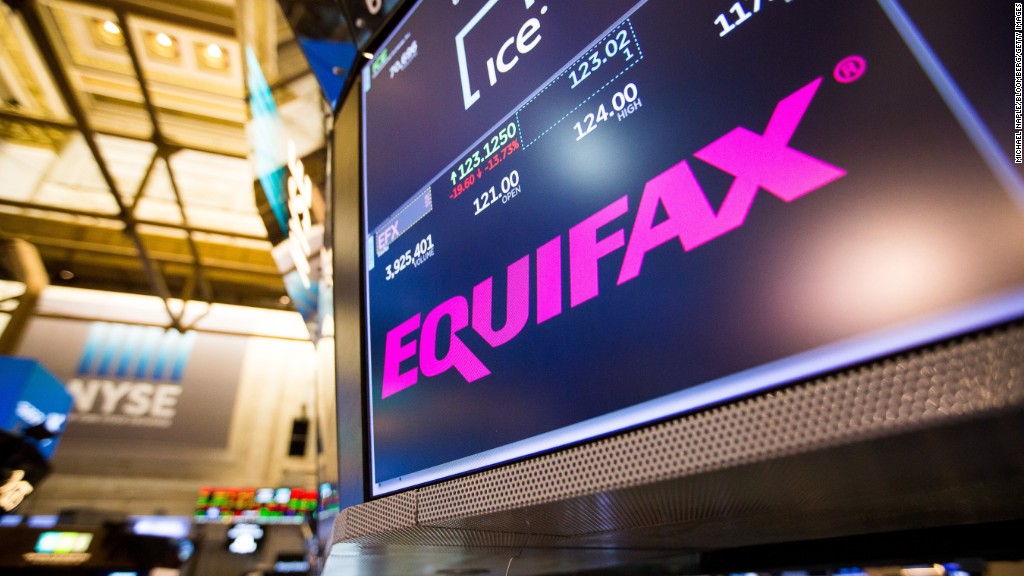 Equifax disclosed Friday that the personal details of up to 400,000 Brits may have been compromised in its massive data breach.
The company said an investigation had uncovered evidence that names, dates of birth, email addresses and telephone numbers may have been accessed.
The credit reporting company said that the passwords and financial data of Brits had not been compromised. It said in a statement that "identity takeover is unlikely."
Equifax said that its U.K. systems had not been affected by the cyberattack. But it identified one file containing U.K. customer data that had been mistakenly stored in the U.S. between 2011 and 2016.
It pledged to contact the 400,000 U.K. consumers and "offer them appropriate advice and a range of services to help safeguard and reassure them," including a free identity protection service.
Related: What you need to know about the Equifax hack
Equifax said in a statement last Thursday that there had been "unauthorized access to limited personal information for certain U.K. and Canadian residents."
But it has been slow to update Brits and Canadians.
Americans have been able to log onto the company's website and input information that will help determine if they've fallen victim to the hackers. There's also a company helpline.
The U.K. homepage for the company, however, still makes no mention of the breach.
The Canadian version of the site was only updated Tuesday with a short statement telling customers that the company is still investigating.
The company has not yet revealed how many Canadians might be affected.
The Canadian Automobile Association, which was an Equifax customer until June, said Friday that it has not received any specific information about the breach.
"We had hoped that Equifax would be more forthcoming about the breach beyond what has been available in the public domain," the organization said in a statement.
"Our requests to them since September 7 have not yielded anything beyond what is available publicly," it added.
Related: Will Equifax be held accountable?
Equifax holds data of more than 820 million consumers and more than 91 million businesses worldwide, according to its website. The U.S., U.K. and Canada are its biggest markets.
Equifax (EFX) tracks and rates the financial history of consumers. The company gets its data from credit card companies, banks, retailers and lenders -- sometimes without their customers knowing.
It revealed last week that 143 million Americans could be affected by a data breach, which compromised names, Social Security numbers, birth dates, addresses, and the numbers of some driver's licenses.
Several major British and Canadian companies use Equifax to perform credit checks.
British Gas and BT (BT) in the U.K., and TD (AMTD) and CIBC in Canada are among Equifax's biggest customers.
Equifax operates in at least 24 countries globally. It said it has no indication that personal information of consumers in any other country apart from the U.S., U.K. and Canada was impacted.