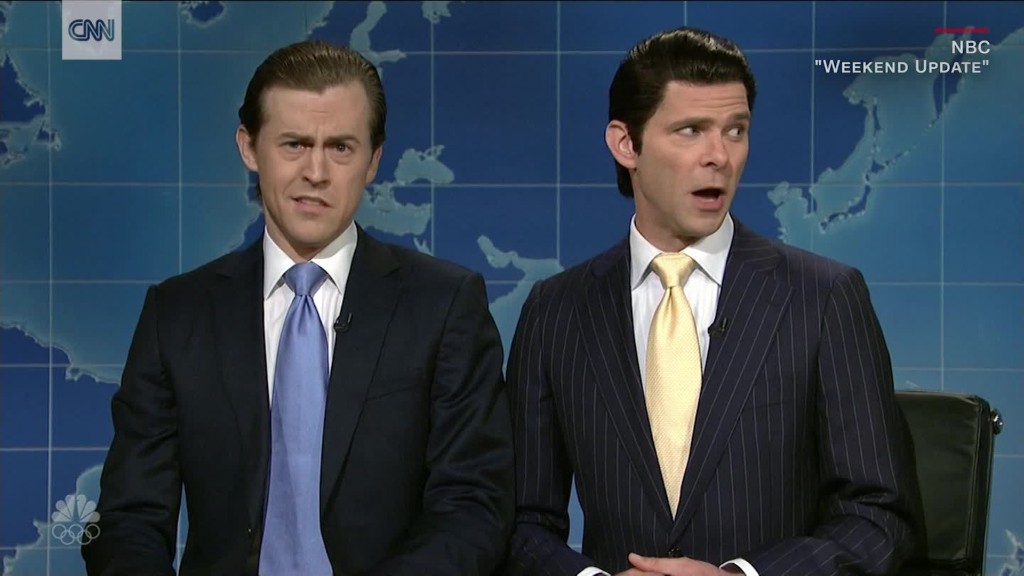 Those on the west coast will no longer have to stay up late to see the viral antics of "Saturday Night Live."
The 43rd season of the NBC variety show will broadcast live coast-to-coast, which means viewers on the west coast will be watching "SNL" as the same time as those watching on the east coast.
"SNL" went live countrywide for the first time last season in the show's 42-year history. Before then, "SNL" typically aired live in the Eastern and Central time zones but delayed in the Pacific and Mountain time zones.
Viewers can be in "on the joke at the same time" with a coast-to-coast broadcast, Chairman of NBC Entertainment Robert Greenblatt said last season.
Live viewership grew by 11% to 8.3 million last season when 'SNL' started experimenting with live shows in April.
In the Mountain and Pacific time zones, "SNL" will be repeated at 11:30 p.m.
The show's 42nd season was incredibly popular, so the move makes sense given that they are trying to seize its success. Their weekly mockery of President Trump by big name guest stars helped "SNL" rake in big ratings and a haul of trophies at Sunday's Emmy.
The variety show won Outstanding Variety Sketch Series, Outstanding Supporting Actress in a Comedy Series for Kate McKinnon, and Outstanding Supporting Actor in a Comedy Series for Alec Baldwin, who portrayed President Trump.
"I guess I should say, at long last, Mr. President, here is your Emmy," Baldwin said while accepting his award on Sunday, addressing Trump.
Ryan Gosling and musical guest Jay Z will host the "SNL" season premiere on September 30.