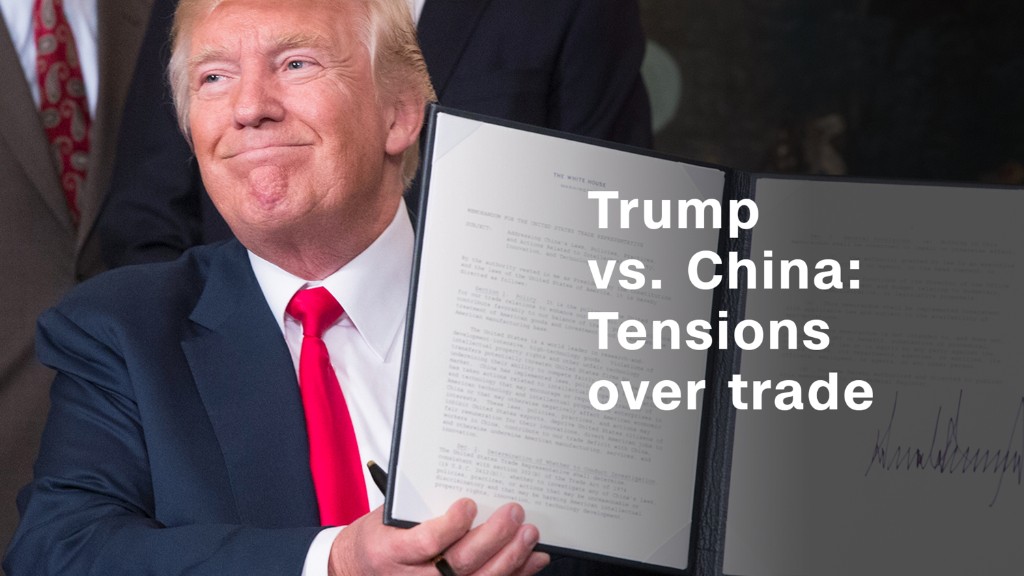 China's debt binge has unsettled one of the world's top credit ratings agencies.
Standard & Poor's said Thursday it has downgraded China's rating one notch, warning that "a prolonged period of strong credit growth has increased China's economic and financial risks."
The move is likely to come as an unwelcome irritant for Chinese President Xi Jinping as he tries to project strength and stability ahead of a major meeting of Communist Party leaders next month.
Related: China has a huge debt problem. How bad is it?
Worries about the high levels of debt in the world's second largest economy, particularly among companies, are hardly new. Economists, investors, the International Monetary Fund and even China's central bank chief have been warning about it for years. S&P's announcement adds another high-profile name to the list.
"This won't be news to anyone who has kept half an eye on China over recent years and shouldn't change anyone's thinking," said Mark Williams, chief China economist at Capital Economics. "S&P is playing catch-up."
Chinese authorities have started to crack down on heavy borrowing by companies this year, but S&P says it expects that "credit growth in the next two to three years will remain at levels that will increase financial risks gradually."
The agency cut China's long-term credit rating to A+, its fifth highest level. That brings it into line with the other two major agencies. Moody's lowered China's rating four months ago, and Fitch did it in 2013.
Related: Moody's cuts China debt rating for first time since 1989
The timing of S&P's announcement "is awkward for China's leaders, immediately ahead of next month's Party Congress," Williams said. Beijing responded angrily to Moody's downgrade in May, calling its methodology "inappropriate."
On Friday, the Chinese Finance Ministry called the S&P downgrade the "wrong decision," saying it resulted from a "long-held misunderstanding of China's economy based on the experience of developed countries."
Despite the debt concerns, S&P said it doesn't expect to cut China's rating further anytime soon, predicting the country "will maintain robust economic performance over the next three to four years."
-- Serenitie Wang contributed to this report.