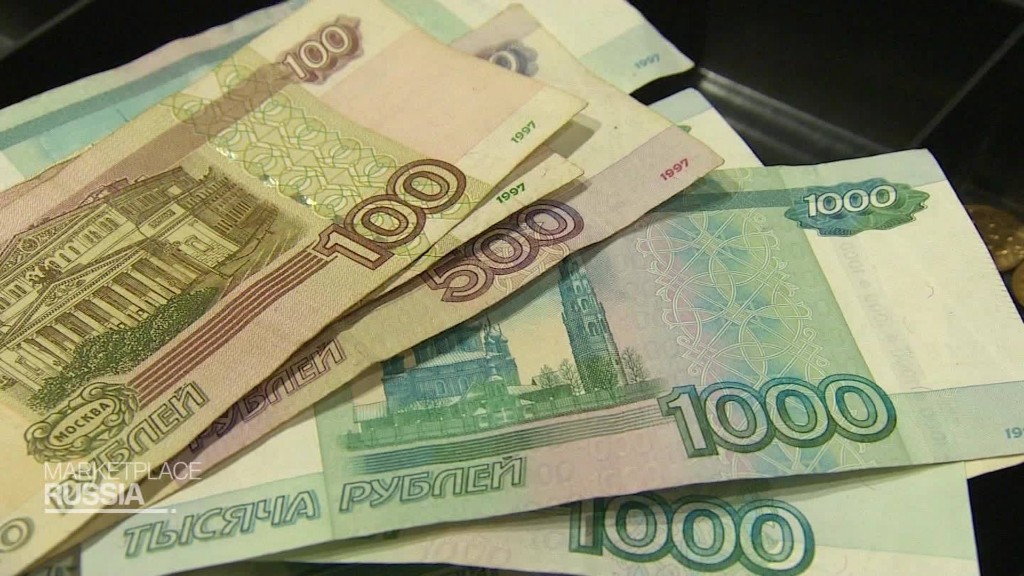 The Russian government has bailed out two major lenders in less than a month. Should investors be worried?
The latest rescue was confirmed Thursday by the central bank, which said it had nationalized the country's eighth largest lender by assets, B&N Bank.
Otkritie Bank, Russia's largest privately-owned lender, needed a bailout of its own in late August to help plug a $7 billion hole in its balance sheet.
The failure of two major lenders in quick succession has raised questions about the health of Russia's banking sector, which has been battered by an economic slowdown and western sanctions.
But signs of a crisis that could spread from bank to bank and cause significant economic damage have not yet appeared, according to William Jackson, an economist at Capital Economics.
"While further problems are likely to emerge in Russia's banking sector, we doubt that these will cause significant damage to the economy," he wrote in a research note.
It's an assessment shared by the central bank.
"The "domino effect" ... can be completely ruled out," deputy bank governor Vasily Posdyshev said, according to state media. "There is no risk here."
Putin and Xi: Two economies, only one to envy
Mikail Shishkhanov, the chief executive of B&N Bank, told Russian media on Thursday that his firm had been held "hostage" by rumors following the rescue of Otkritie Bank.
He tried -- but failed -- to convince investors that their money would be safe in his vaults.
"A week ago ... it became clear that this nervousness was continuing, very unfortunately," he told TV channel RBK.
Russian banks are under pressure because of the deep economic crisis that began in 2014, which was fueled by a double whammy of low oil prices and sanctions.
Official statistics show that 22 million Russians now live below the poverty line, up from 16 million before the crisis.
The slowdown was preceded by a major credit boom. Private debt increased from 50% of GDP in 2005 to almost 90% in 2015, according to the Bank for International Settlements.
"Following the collapse in oil prices and the ruble and the subsequent recession, households and firms have struggled to repay these loans," said Jackson.
Related: Tillerson's Exxon violated Russia sanctions, Treasury says
The official share of bad loans in Russian banks is now 10%, compared with 6% before oil prices collapsed.
But the problem might be even worse than official numbers indicate.
The International Monetary Fund warned Moscow last year that banks may not be giving a full picture of their bad loans. The IMF said the actual ratio of bad loans could be as high as 13.5%.
There's more evidence of pain: The central bank has closed 300 failing lenders -- many of them small -- in recent years.
The Russian economy has since emerged from recession, and the core of its banking system appears to be strong.
The three biggest lenders hold roughly 50% of the country's assets and each is controlled by the state. Otkritie, the largest private lender, accounted for just 3.5% of total bank assets.
Chris Weafer, an analyst at Macro Advisory, said the recent bailouts could encourage some customers to shift their assets to big state banks. It could be a problem if they become too bloated.
Russian state finances remain in relatively good shape.
Moscow runs a small budget deficit, and government debt is relatively low at less than 20% of GDP.
-- Clare Sebastian contributed reporting.