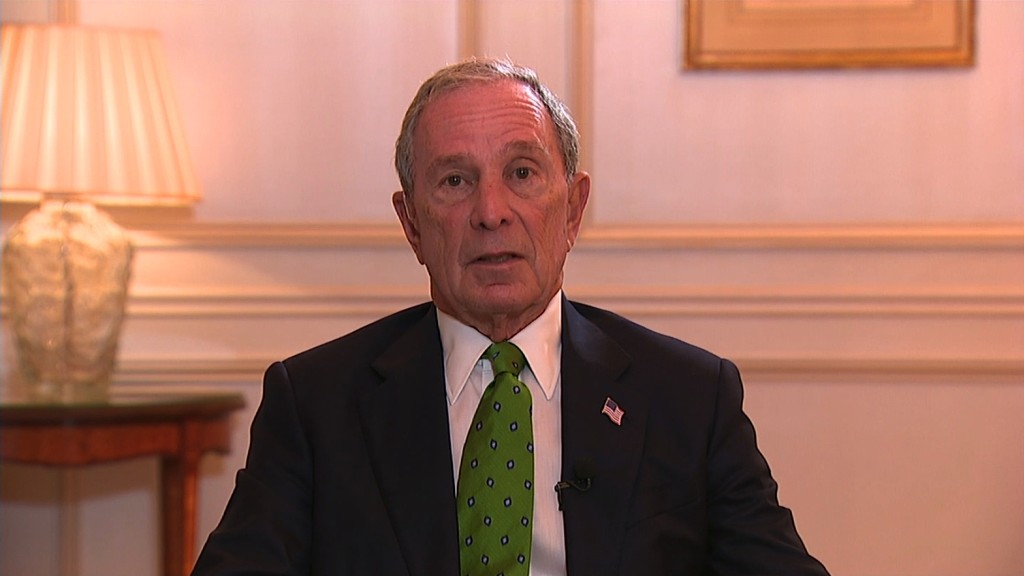 Bloomberg is getting into financial news in Arabic.
The media group has signed a 10-year deal with a state-owned Saudi publisher to launch Bloomberg Al Arabiya.
The agreement with Saudi Research and Marketing Group includes a 24-hour television and radio network and dedicated digital platform. Bloomberg Businessweek magazine will also be published in Arabic.
The channel will likely be based in the Saudi capital Riyadh, with studios in Dubai and other regional cities, said Mohammad Alomar, managing director of the Saudi group's magazine publishing business.
He expects the network to launch within a year, and the website and magazine to launch within 6 months.
Related: Fox News asks court to dismiss lawsuit filed over Seth Rich story
The channel will be managed by the Saudi publisher with Bloomberg's support.
"This is [our] first time in the TV business and we will need the support to help our experts," he told CNNMoney.
"We will always be working in collaboration together to create the best finance and business platform in the Arabic language."
Human rights groups have often criticized Saudi Arabia for restricting freedom of speech and expression in the conservative society.
Amnesty International said last week that "authorities have intensified their crackdown on freedom of expression, detaining more than 20 prominent religious figures, writers, journalists, academics and activists."
Related: Saudi Arabia is giving women more freedom as it looks beyond oil
Alomar says times are changing for Saudi Arabia as the country undergoes an overhaul to open up its economy, build more entertainment complexes, become a tourist destination and reduce its dependency on oil.
"[The] ceiling of freedom of speech is getting higher and higher everyday," he said.
"Bloomberg Al Arabiya will be a professional platform... for the target audience who are seeking to have the best quality journalism and well verified facts about business and economy."
--Tuqa Khalid contributed to this report.