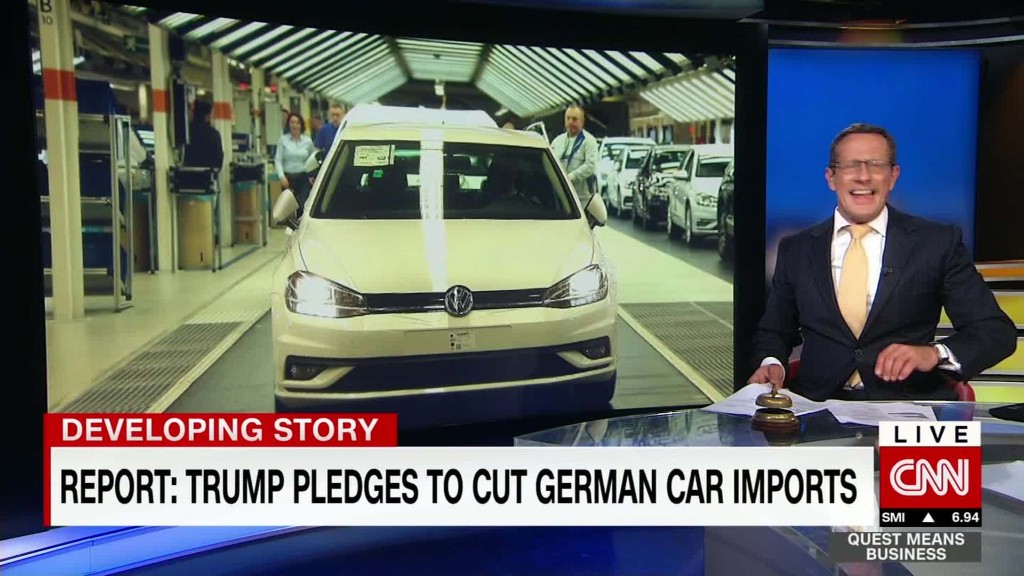 Mercedes-Benz will spend $1 billion to upgrade its production capabilities in Alabama and jump-start its electric vehicle program in the U.S.
Mercedes, which is owned by Daimler (DDAIF), said the investment will create 600 new jobs in communities near its plant in Tuscaloosa.
The automaker plans to make new electric SUV models at the existing factory, and construct a battery plant nearby.
The investment will put the German firm in direct competition with Tesla (TSLA) on its home turf.
"With production locations for electric vehicles and batteries in Europe, China and, now, the U.S., our global network is ready for the era of electric vehicles," said Markus Schäfer, the automaker's head of production planning.
Related: This is the future of driving
The move to electric follows a global backlash against diesel cars that is motivated by concerns over climate change and pollution caused by dirty engines.
Countries including India, France, Britain, Norway and China have pledged to ditch gas and diesel cars in favor of cleaner vehicles.
Mercedes says it is responding to increased demand for hybrids and electrics. It unveiled the electric car concept, the Mercedes-EQ, at the Paris auto show last year.
It says that by 2022 it will offer customers at least one electrified alternative in all vehicle segments.
Related: Germans are falling out of love with their carmakers
The Alabama investment is likely to please President Trump, who has criticized foreign companies in general, and German car makers in particular, for not manufacturing more products in the U.S.
Earlier this year, Mercedes announced a push to increase the number of American parts used at the Tuscaloosa factory.