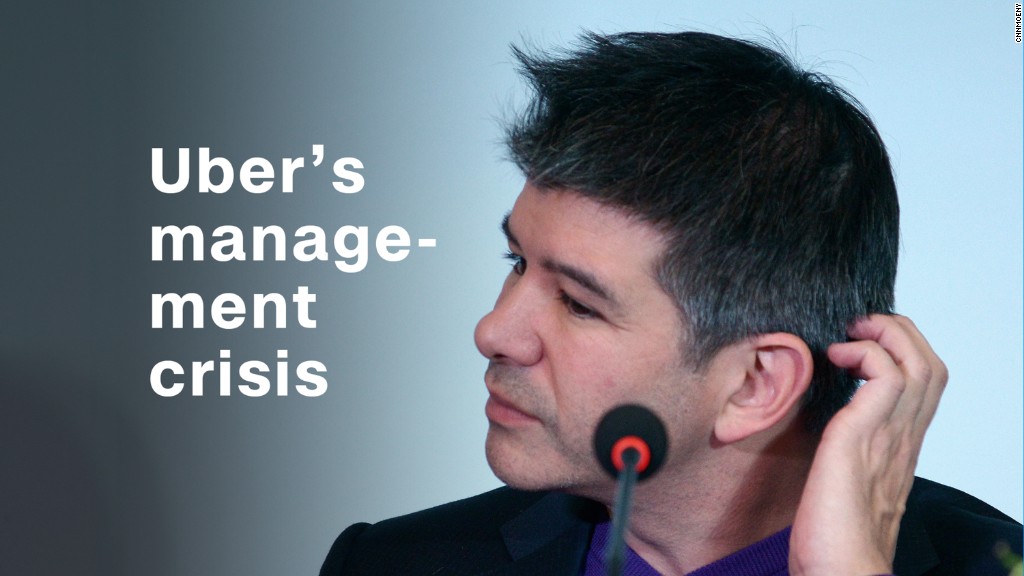 London wants to break things off with Uber, but the ride-share company's new CEO is pleading for a solution.
City officials said Friday morning that they're not planning to renew the license that allows Uber to operate in the area.
The decision spurred Dara Khosrowshahi, who recently took the reins as CEO after co-founder Travis Kalanick left the company in June, to make a public plea to London.
In a tweet posted Friday afternoon, Khosrowshahi admits Uber is "far from perfect," but asks that officials work with Uber to "make things right."
He says that 40,000 licensed drivers and the estimated 3.5 million Londoners who have used Uber "are depending on us."
London's transport authority said it doesn't like the company's approach to reporting serious crimes. Also at issue: a controversial piece of software called "Greyball" that prevents regulators and law enforcement from monitoring Uber's app.
Related: London says it won't renew Uber's license
A statement from London mayor Sadiq Khan suggested Uber doesn't "play by the rules."
Uber said that "Greyball" has "never been used or considered in the U.K. for the purposes cited by [Transport for London]."
The software -- which allegedly helped drivers dodge law enforcement in some cities where Uber was not allowed -- is reportedly the subject of a criminal probe in the U.S.
Khosrowshahi took over as Uber's top exec last month. He inherited several battles from his predecessor, Kalanick.
The backlash against the company in London isn't an isolated incident. Uber has faced regulatory troubles in markets across the globe -- including in U.S. cities like Austin, Texas and Portland, Oregon and in European countries, including Hungary and Italy.
Kalanick also left behind the fallout from a PR crisis that was kicked up earlier this year amid allegations that managers didn't adequately address reports of sexual harassment.
--CNNMoney's Alanna Petroff, Laurie Segall and Jethro Mullen contributed to this report.