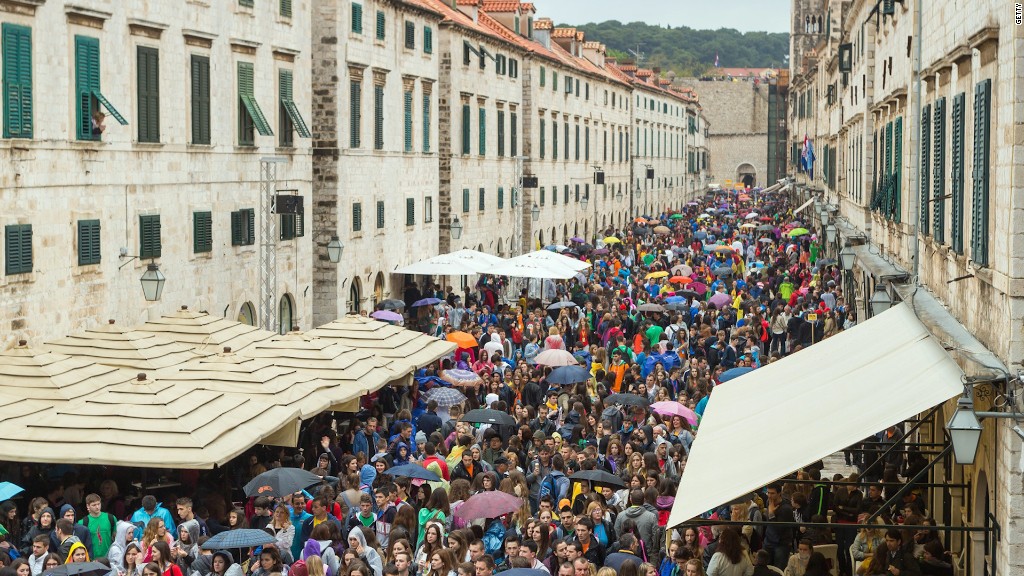 Britain is not a great place for expats to live.
The U.K. has tumbled in a ranking of top destinations for expats following the June 2016 vote for Brexit. It now ranks 35th out of 46 countries in the annual HSBC survey, a sharp decline from 22nd in 2016.
"Few countries have seen the kind of rapid change in expat perceptions that the U.K. has experienced since 2016, probably as a result of the decision to leave the European Union," said HSBC researchers, who analyzed responses from 27,500 expats.
HSBC said expats are now much less confident in the country's political stability and economy.
The average expat earns the equivalent of $84,000 a year in the U.K. But a sharp fall in the value of the pound after Brexit has made those salaries worth much less outside Britain.
Culture was a bright spot, however, with more than two-thirds of expats saying they enjoy immersing themselves in British life. Seven in 10 say they are integrating well with Brits.
One of the biggest winners in this year's survey was India, which rose to its highest-ever ranking at 14th. The vast majority of expats there -- 71% -- said they were confident about its economy, compared to the global average of 53%.
Expats in India earn some of the highest average incomes in the world at over $176,000.
Related: You can now make a restaurant reservation on Airbnb
The ranking considers various factors, including career prospects, earnings, economics and family life. Here's the top 15:
1. Singapore
2. Norway
3. New Zealand
4. Germany
5. Netherlands
6. Canada
7. Australia
8. Sweden
9. Austria
10. United Arab Emirates
11. Switzerland
12. Czech Republic
13. Bahrain
14. India
15. Oman
Related: Iran's tourism industry is booming
Singapore has been rated by expats as the best country in the world to live and work for three consecutive years.
A majority of expats living in Singapore agree that their quality of life has improved and expat parents say their children are better off as a result of their move.
Over 80% of expats say they feel safer in the city compared to their home country, and many said they like the clean and open spaces in the city.
Expats in Singapore earn nearly $118,000 per year, much higher than the global annual average of $100,000.