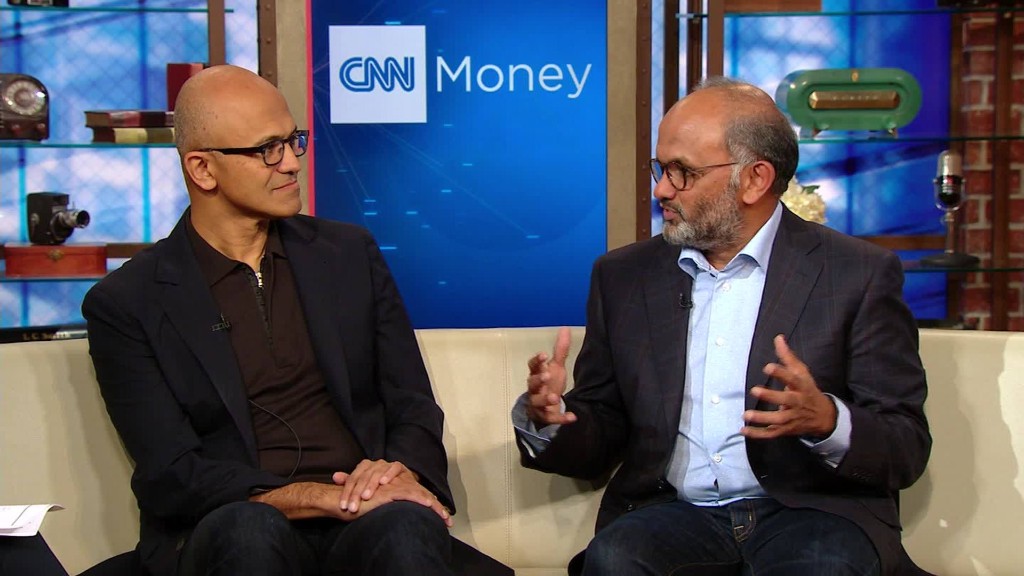 Microsoft's next big update for Office is coming soon.
The company announced on Tuesday that Microsoft Office 2019 will be available in the second half of 2018.
While Microsoft's cloud-based Office suite, Office 365, has been steadily adding subscribers, not everyone wants to make the leap. The 2019 suite is for people who don't want their apps and services in the cloud. It will include the standard apps like Word, Excel, PowerPoint and Outlook, and server versions of Microsoft Exchange, SharePoint and Skype for Business.
Related: Microsoft brings back developer behind Word and Excel
Office 2019 will include more IT features and server upgrades to improve usability, voice and security, the company said at its Microsoft Ignite conference in Orlando, Florida. Pricing has not yet been announced.
Excel users will notice updated formulas and charts, and PowerPoint will get new animation features. The apps will also come with better inking capabilities for mobile devices -- such as pressure sensitivity and tilt effects.
Microsoft (MSFT) said previews of its new products will start shipping in the middle of next year.
Microsoft is hyping the cloud this week, but the company says the standalone suite will be valuable for businesses who want to keep apps and servers on-site.
The last major update to the suite was Microsoft Office 2016, which came out in 2015.