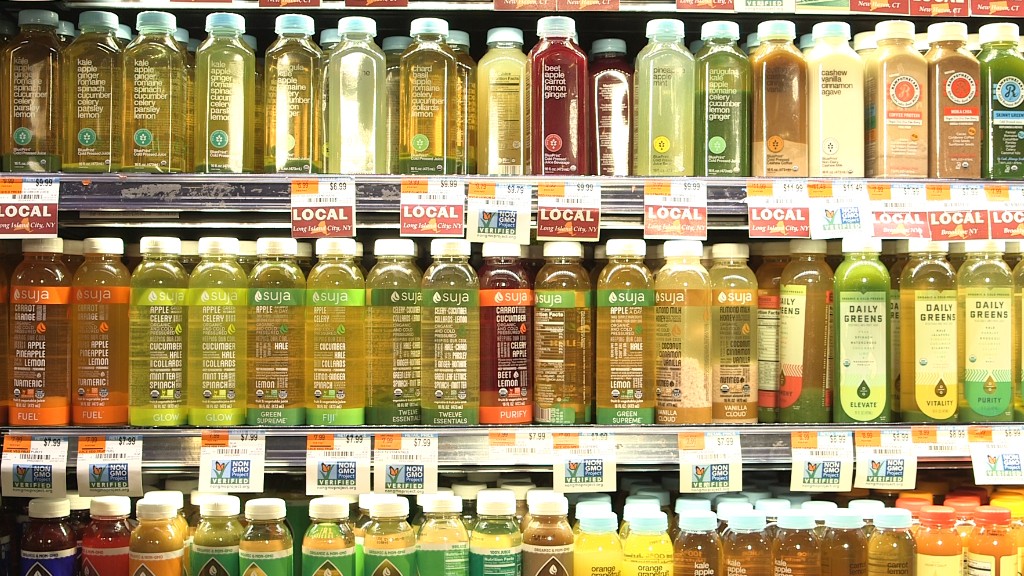 It's an interesting time to launch a yogurt-making machine.
Yomee, a new countertop kitchen gadget, makes yogurt in six hours from milk and a block of powdered cultures. The product, priced at $149, debuted on Kickstarter on Tuesday.
The Yomee looks like a small blender. You fill the container with any kind of milk, even almond or soy, and push a Yomee pod into the top of the machine.
Each pod is filled with what resembles a stub of chalk and comes in Greek, regular and stirred (also known as Swiss) varieties. It costs $0.99 each and produces two servings. That's less than what you'll likely pay at the supermarket.
The launch, more than a year in the making, comes barely a month after the epic fall of Juicero, the $400 connected juicer.
Both are hardware startups selling a healthier way to make a common food item easily found in stores. Juicero and Yomee come with accompanying apps and require you to buy a custom ingredient to work, similar to Keurig coffee machines.
Juicero's individual juice bags ran between $7 and $10 -- the juicer itself originally cost $700 and was later lowered to $400.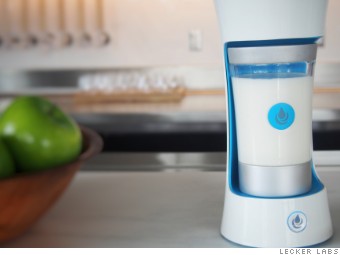 Before the industry realized you could just squeeze the bags with your hands, Juicero raised an incredible $120 million from big name Silicon Valley investors.
While Lecker Labs -- maker of Yomee -- hasn't quite neared that amount, it's raised $350,000 dollars so far, primarily from angel Investors Michael Berro, SOSV and Girish Mithran.
"We are more traditional than [Juicero]," said founder and CEO Ashok Jaiswal. "We're going the Kickstarter route. Crowdfunding allows you to validate your idea before you blow up millions of dollars."
When he was a kid up in Delhi, India, Jaiswal's mother made yogurt from scratch. Years later, while living Hong Kong, he was inspired to make his own for his daughter.
But making it was harder than his mom led him to believe. Jaiswal said store-bought yogurt, filled with sugar and preservatives, has fewer active cultures -- and tastes different when not fresh. Even with existing yogurt machines, you typically have to heat the milk separately first.
Five protoytpes later, Jaiswal has a machine and the ingredients he thinks does it all.
Related: Startup behind ridiculed $400 juicer shuts down
Each Yomee pod contains a combination of rice powder, yogurt culture and a binding agent. Jaiswal says the cultures can be stored at room temperature for up to six months.
A copper probe, which dips into the milk, controls the temperature and does all the work. After six hours of heating, cooling and boiling off water, the Yomee had made two servings of yogurt. You can add honey and sugar to taste, or keep it tart. The company plans to add flavored pods in the future.
The app includes recipes and keeps track of the yogurt making process, how much yogurt you've consumed and your pod orders.
Jaiswal and Lecker Labs co-founder Tu-Hien Le are still planning out the next steps. Currently part of the Food X accelerator in New York, the startup wants to raise $28,000 on Kickstarter and possibly another round of funding. Eventually, it intends to sell Yomee on Amazon and hit retail stores by the end of 2018.
But one thing Jaiswal is not too worried is about: becoming another Juicero.
"How do you get $120 million and burn it all?" he said. "I don't know."