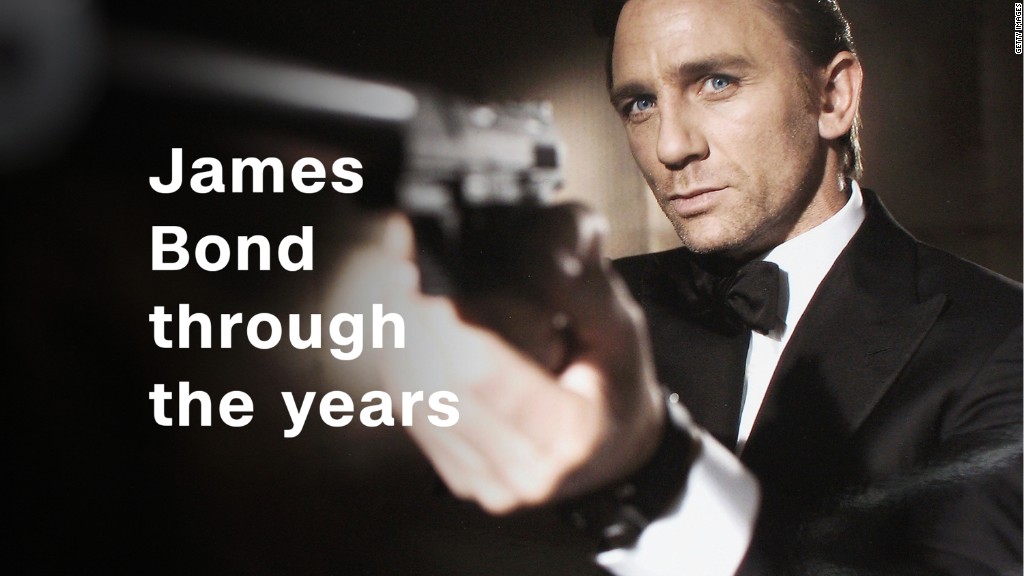 James Bond famously captained a Lotus car-turned-submarine in the 1977 movie "The Spy Who Loved Me."
Not to be outdone, Aston Martin -- the British luxury automaker with close ties to the fictional spy -- is now planning to build a real submarine.
The "luxury submarine" will be built in collaboration with Triton Submarines, a company that produces multi-million dollar submersibles for wealthy clients.
Aston Martin is taking a lead on the design while Triton will produce the final product.
Only a handful of the subs will be created with a price tag around $4 million. They're expected to start shipping to customers at the end of 2018.
Aston Martin is one of the world's last fully independent automakers and is best known for making beautiful, high performance luxury cars. They've notched up 11 James Bond film appearances.
An Aston Martin spokesperson insists this submarine won't dilute the automaker's brand.
"We're looking at the regeneration of our product line-up," he said.
It won't be the firm's first aquatic offering. Last year it unveiled a powerboat, and so far it's delivered two to clients.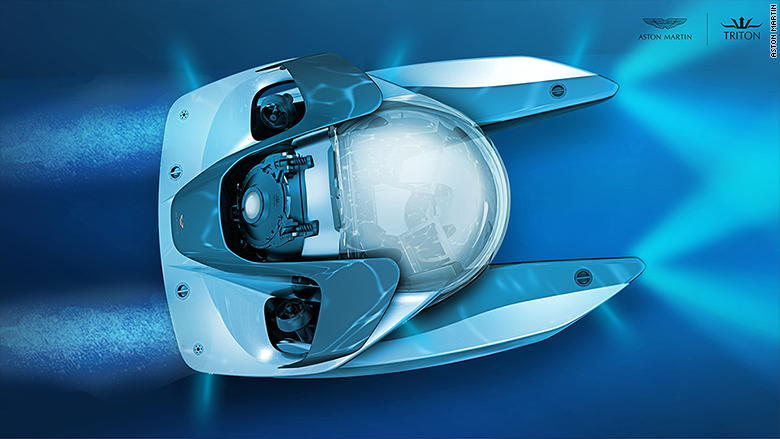 Aston Martin has recently been branching out into complementary side projects.
It launched a new business in 2016 -- Aston Martin Consulting -- to offer advice to clients on topics related to design, engineering and manufacturing.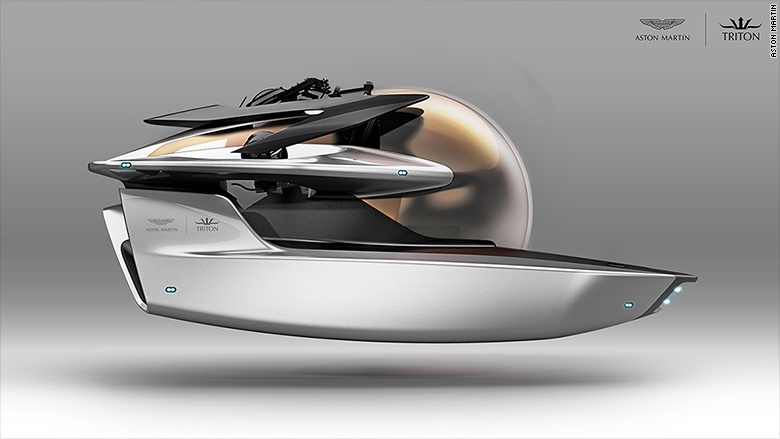 While a submarine may sound like a crazy idea to most, the top 1% might think differently. Personal submarines have become the must-have accessory for many super rich yacht owners.
And in 2013, billionaire Tesla (TSLA) boss Elon Musk paid $860,000 to buy the Lotus Esprit that featured in the 1977 Bond movie.
Musk said at the time that he planned to turn the prop into a car that transforms into a submarine, the very thing it was built to portray.
"I was disappointed to learn that it can't actually transform," Musk said. "What I'm going to do is upgrade it with a Tesla electric powertrain and try to make it transform for real."