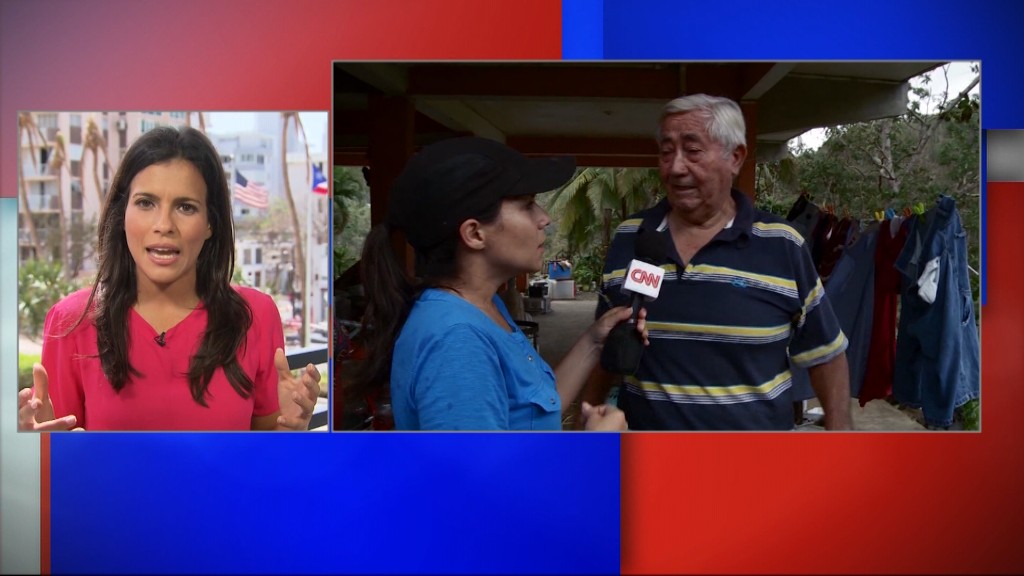 The Federal Emergency Management Agency just added another $6.7 billion to its coffers to help with hurricane relief.
The money was expected. Sunday kicked off a new fiscal year and brought a new round of funding for the agency.
But it also comes at a crucial time for the federal government's disaster response arm. FEMA has been responding to the aftermath of three major hurricanes that have hit the United States and its territories in the past six weeks: Harvey, Irma and Maria.
The three storms devastated Texas, Florida, Puerto Rico and the U.S. Virgin Islands, along with other parts of the Caribbean.
"The magnitude that we've seen back-to-back-to-back probably isn't something we've seen since 2004," FEMA spokesman William Booher told CNNMoney. "But that's what we train for and what we prepare for. It's not unusual to have multiple disaster relief efforts going on at once."
Related: Reporters are in Puerto Rico to tell an important story
FEMA hasn't felt a strain on its resources lately, Booher said. That's a welcome reassurance for an agency that was close to running out of cash in early September. It caught a break after Congress passed an emergency aid bill that injected $7.4 billion into FEMA's relief fund.
Booher said the agency had $4 billion left in its disaster fund this weekend before it received the $6.7 billion provision.
But that much money almost certainly won't be enough.
All told, hurricanes Harvey, Irma and Maria have inflicted at least $195 billion in overall damage in Texas, Florida and Puerto Rico, according to one estimate from Moody's Analytics.
And at least part of the money needed for recovery will need to come from FEMA. In addition to the immediate emergency support the agency provides, it can also approve money for individuals who either don't have insurance or who only have partial coverage.
Of course, some of the costs will be covered by other sources, such as private insurers and other government grants and loans.
Related: 15-year-old boy in San Juan raising funds for solar lamps
Booher said FEMA expects lawmakers to act again to give it more cash in the form of another supplemental relief bill.
Congressional aides have said they're expecting that request, and House Speaker Paul Ryan said Congress is planning to vote on two bills sometime in October.