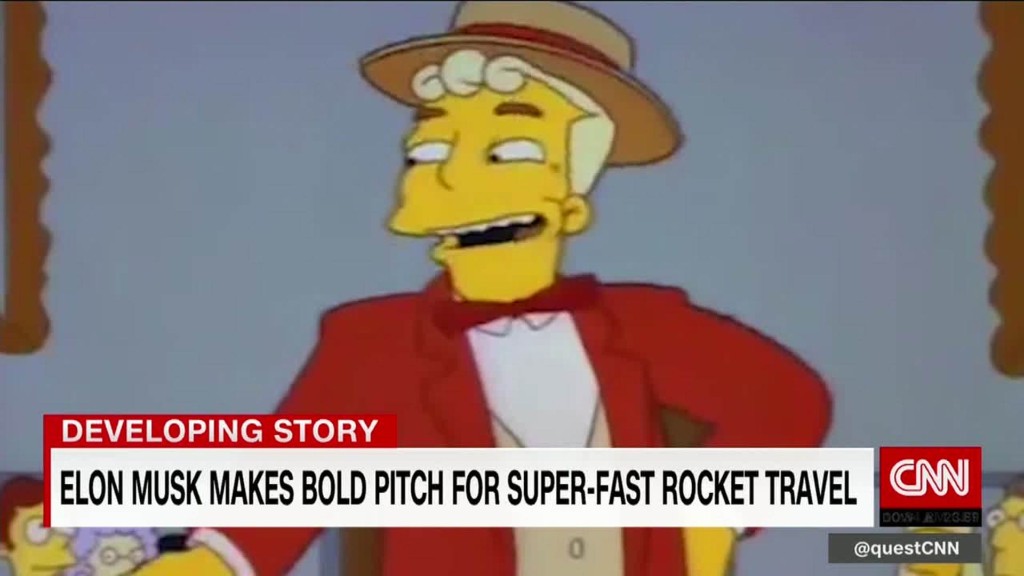 Tesla announced it fell far short of its plan to build 1,500 of its first mass market car, the Model 3, in the third quarter.
The actual number it built? 260, or 83% less than promised.
The announcement made late Monday is another sign of the challenges the upstart electric car maker may face as it tries to build a more affordable electric car -- a basic version of which priced at about $35,000.
Shares of Tesla (TSLA) fell 1.5% in after-hours trading after the company released the news.
Tesla said most of the lines at the Gigafactory, its battery plant in Nevada, and its auto assembly plant in California were meeting their production targets, but that "a handful have taken longer to activate than expected."
"There are no fundamental issues with the Model 3 or the supply chain," the company said in its statement. "We understand what needs to be fixed and we are confident of addressing the manufacturing bottleneck issues in the near-term."
But the company did not give any new production targets to replace the earlier prediction that it would be making 5,000 Model 3s a week by the end of the year.
Tesla did not respond to a questions about a new production target.
Related: GM - The future is all-electric
"This should come as no surprise," said Michelle Krebs, an analyst with Autotrader. "This is the first volume vehicle they've ever produced. Making cars is not an easy business, and they're finding that out."
But the Model 3 is not the first time it has fallen well behind promised production targets. Tesla's high-priced crossover, the Model X, went into production in late 2015, long after originally promised and had a slower-than-expected roll out. Production of the Model S sedan, its best selling vehicle to date, was also much slower than originally promised.
Krebs said Tesla missing deadlines is "part of their track record."
But Tesla said those problems are now well behind it, and the company said it had record production of both those luxury models in the third quarter -- building just over 25,000 of the two models in that quarter. It expects to deliver about 100,000 of those models in 2017.
Related: Elon Musk is unveils grand plans to colonize Mars
Musk is also CEO of SpaceX, the private rocket company which has a history of making grand promises. Just last week it announced plans to land a rocket on Mars by 2022 and someday fly passengers from New York to Shanghai in just 39 minutes.
But he has also admitted that he has overpromised there as well. When discussing meeting deadlines, he told a meeting of space exploration associations last October, "I'm not the best at this sort of thing."